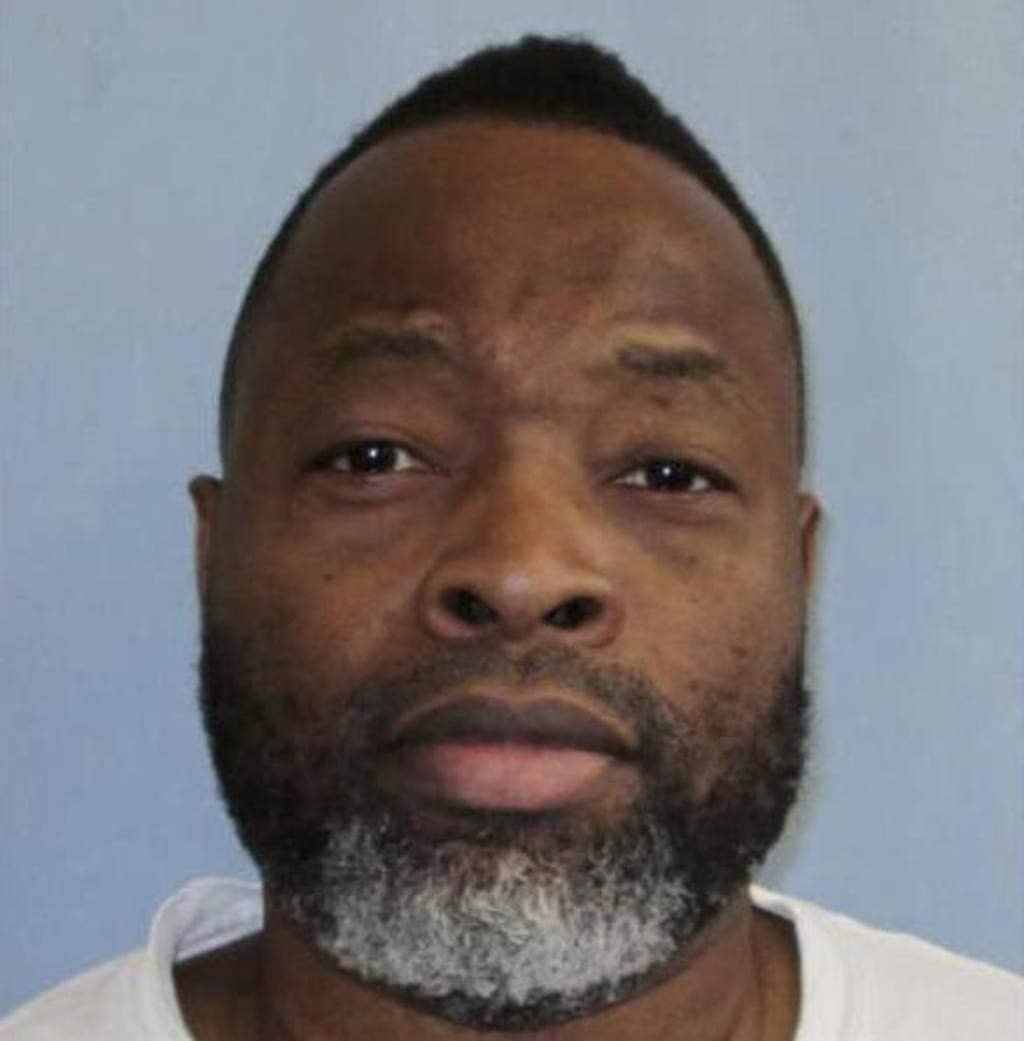 A private autopsy of Alabama death-row prisoner Joe Nathan James, Jr. suggests that unqualified corrections personnel subjected him to a torturous, hours-long execution process in a botched execution that experts say was the longest since the advent of lethal injection forty years ago.
The autopsy findings, described by reporter Elizabeth Bruenig in an August 15, 2022 exposé in The Atlantic, document multiple failed attempts to set an intravenous execution line, puncture wounds in Mr. James arm muscles that appear to be unrelated to efforts to insert the IV, multiple unexplained incisions, and bleeding and bruising around Mr. James' wrists where he was strapped to the gurney. Bruenig called the execution "lengthy and painful," and a doctor who attended the autopsy said the execution team that carried it out "was unqualified for the task in a most dramatic way."
The report belies the representation by ADOC Commissioner John Hamm that "nothing out of the ordinary" occurred during the three-hour period between the scheduled start of James' execution at 6:00 p.m. on July 28, 2022 and the time the curtain to the execution chamber was opened at 9:02 p.m. to reveal a motionless and nonresponsive James on the execution gurney.
The autopsy, which was conducted August 2, 2022, several days after the official post mortem examination, was funded by the human rights organization Reprieve US on behalf of James' family. Bruenig, who witnessed the private autopsy, along with noted Emory University anesthesiologist Joel Zivot, wrote that James' "hands and wrists had been burst by needles, in every place one can bend or flex" during a "lengthy and painful death." The "carnage" on his body, she said, indicated that "[s]omething terrible had been done to James while he was strapped to a gurney behind closed doors without so much as a lawyer present to protest his treatment or an advocate to observe it."
Reprieve executive director Maya Foa estimated that the execution took between three and three and a half hours to carry out from the time the execution team first attempted to insert the intravenous execution line. Reprieve's review of 275 botched U.S. executions since 1890 found that it was the longest botched execution on record.
Death Penalty Information Center executive director Robert Dunham said in a statement that "There is no question that this is another botched execution, and it is among the worst botches in the modern history of the U.S. death penalty." It is the longest botched lethal-injection execution in the 40-year history of that execution method, followed by Alabama's 2½-hour failure to establish an execution line in the aborted February 2018 execution of Doyle Ray Hamm.
Physical markers of a botched execution
To medical professionals who have examined the body, the damage on James's arm—puncture wounds, bruising, a deep incision, and shallow lacerations—suggest James's experienced a torturous few hours before dying.
The private autopsy was conducted by independent pathologist Boris Datnow and assisted by Jay Glass and Dr. Zivot. The doctors found puncture wounds, accompanied by bruises, throughout James' arms. Puncture wounds and bruising around the knuckles and wrists, they say, suggested that execution team members tried and failed to insert IV lines in those locations. They also found puncture wounds in James' musculature, "not in the anatomical vicinity of a known vein," Zivot wrote.
"It is possible that this just represents gross incompetence, or some, or one, or more of these punctures were actually intramuscular injections," Zivot explained. On the night of the execution, Commission Hamm specifically denied that the execution team had sedated James, a representation later repeated to the media by an ADOC spokesperson. However, Zivot said, "An intramuscular injection in this setting would only be used to deliver a sedating medication."
On the inside of James's left arm, examiners found a jagged incision, which Zivot concluded was likely from a "cutdown" —a medical procedure in which a deep cut is made to expose a vein. "I can't tell if local anesthetic was first infused into the skin, as slicing deep into the skin with a sharp surgical blade in an awake person without local anesthesia would be extremely painful," Zivot explained.
"In a medical setting, ultrasound has virtually eliminated the need for a cutdown," Zivot said, "and the fact that a cutdown was utilized here is further evidence that the IV team was unqualified for the task in a most dramatic way."
Mayo Clinic pathologist Mark Edgar also reviewed photographs of the autopsy provided by The Atlantic. Edgar said he believed a jagged incision on James' arm was likely caused by sudden movement of the arm while the execution team was attempting to cut it. Edgar said the shallow lacerations throughout James' arms were likely not part of the procedure, but were more likely incurred "during a struggle that took place during the prolonged efforts to gain access to a vein."
"Subjecting a prisoner to three hours of pain and suffering is the definition of cruel and unusual punishment," Foa said. "States cannot continue to pretend that the abhorrent practice of lethal injection is in any way humane."
ADOC's Refusal to Disclose the Truth About the Execution
ADOC officials have repeatedly provided uninformative or evasive answers in response to media questions about James' botched execution. After initially stating that the three-hour delay involved "nothing out of the ordinary," ADOC ultimately admitted that they had difficulty setting an IV line, but said it could not confirm whether James was "fully conscious" when the execution curtain opened. Prison officials stated that James had not been sedated before the execution curtain was opened. ADOC has continuously refused to explain what happened to James in the three hours before the media witnesses were admitted to view the execution.
The execution was scheduled for 6 p.m. local time. Media witnesses were slowed from entering the execution chambers by corrections officials, who subjected two veteran reporters who had covered numerous executions without incident in the past to clothing inspections. After determining that Associated Press reporter Kim Chandler's clothing satisfied the dress code, prison officials deemed a skirt that AL.com reporter Ivana Hrynkiw had worn to witness several prior executions too short to gain admittance to the prison. After Hrynkiw changed clothes to satisfy that edict, the officials further delayed media entry to the prison by the telling Hrynkiw that she could not wear open toed shoes into the facility.
The media witnesses reported that they finally left the media room by prison transport van at 6:33 p.m. for the two-mile drive to the execution chamber at the Holman Correctional Facility. They then were left in the transport van for more than two hours before being permitted entry to the execution viewing room at 8:57 p.m. When the curtain to the execution chamber was raised at 9:02 p.m., multiple reporters noted that James's eyes were closed and that he lay motionless and nonresponsive on the gurney. He remained nonresponsive when the death warrant was read to him at 9:03 and he was asked whether he had any final words to offer. Alabama Attorney General Steve Marshall cleared the administration of the drugs at 9:04 p.m. Reporters indicated that "James blinked and his eyes fluttered briefly" after the drugs were injected. He was pronounced dead at 9:27 p.m.
Jim Ranson, James's former defense lawyer said that ADOC's assertion that James had not been sedated was a "red flag." According to Ranson, The Atlantic reported, it "didn't ring true" that James would have laid on the gurney still and mute. James would have fought until the end against the execution, Ranson said.
"Joe always had something to say," Ranson said. "Joe would've said no."
"First, [it was] a torturous procedure behind closed doors, then a theatrical performance for witnesses," Foa said.
After the execution, the Montgomery Advertiser submitted a public records request for records related to James' execution and what transpired during the three-hour delay. On August 11, 2022, ADOC denied that request. In a letter received by the Advertiser on August 15, an official in ADOC's Research and Planning Division asserted that the paper was seeking "protected and confidential, security sensitive information that does not reasonably need to be viewed by the public and would be detrimental to the public's best interest."
"Every media witness to the execution observed that Mr. James was already nonresponsive when the curtain was opened," Dunham said. "The autopsy results tell us a lot — but not enough — about what ADOC was doing over the course of the three-hour 'delay.' Unfortunately, one of the most important things the results tell us is that the ADOC execution team was not competent to properly carry out this execution and that ADOC prison officials cannot be trusted to tell the truth."
Sources
Elizabeth Bruenig, Dead to Rights, The Atlantic, August 14, 2022; Amy Yurkanin, Joe Nathan James ​'suf­fered a long death' in botched Alabama exe­cu­tion, mag­a­zine alleges, AL​.com, August 14, 2022; Ramon Antonio Vargas, Alabama sub­ject­ed pris­on­er to ​'three hours of pain' dur­ing exe­cu­tion – report, The Guardian, August 15, 2022; Deon Osborne, ALABAMA EXECUTION OF JOE NATHAN JAMES JR: ​'THREE HOURS OF PAIN', The Black Wall Street Times, August 15, 2022; Evan Mealins, James' death ​'lengthy and painful,' says reporter who wit­nessed pri­vate autop­sy, Montgomery Advertiser, August 15, 2022; Bryan Lyman, Department of Corrections denies request for Joe Nathan James Jr. exe­cu­tion records, Montgomery Advertiser, August 16, 2022.
Human Rights
May 19, 2023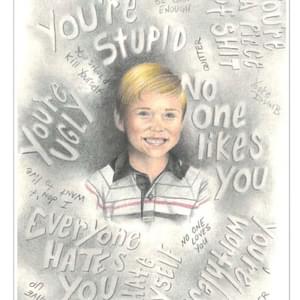 Missouri Clemency Petition Highlights Prisoner's Extraordinary Artwork