An independent investigation into Tennessee's execution practices has found that the state repeatedly failed to follow its own protocols in performing seven executions and preparing for an eighth between 2018 and 2022. Governor Bill Lee (pictured) commissioned the investigation in May 2022, shortly after he called off the execution of Oscar Smith "[d]ue to an oversight in preparation for lethal injection." The report, which was publicly released on December 28, 2022, found that the same oversight that occurred in the leadup to Smith's execution – failure to test the lethal-injection drugs for endotoxins – had also occurred in the preparations for the seven previous executions.
The investigation report, authored by former U.S. Attorney Ed Stanton, examined all executions in Tennessee since 2018, when the state last revised its execution protocol. During that time, two people were executed by lethal injection; five were executed by electrocution, but the state prepared lethal injection drugs in case they changed their choice of execution method; and one execution was called off after preparations had already begun.
The report found that the Tennessee Department of Corrections (TDOC) at one point "considered the possibility of obtaining [execution drugs] from a veterinarian" and never provided a copy of its execution protocol to the compounding pharmacy that ultimately provided the drugs. The execution protocol required that the drugs be tested for potency, sterility, and endotoxin contamination but, the report said, TDOC repeatedly violated that requirement from 2018 onward, conducting endotoxin testing in only one of the eight pending lethal-injection executions. In one case, TDOC also failed to conduct potency testing, and in another case, one drug failed potency testing. A number of the failures noted in the report had first been documented in a May 25, 2022 investigative report by The Tennessean.
"The fact of the matter is not one TDOC employee made it their duty to understand the current Protocol's testing requirements and ensure compliance," the report said. TDOC leadership, the report concluded, "viewed the lethal injection process through a tunnel-vision, result-oriented lens rather than provide the necessary guidance and counsel to ensure that Tennessee's lethal injection protocol was thorough, consistent, and followed."
The report offered several recommendations for reform, including hiring an employee or consultant with a pharmaceutical background to "provide guidance in connection with the lethal injection process," providing the execution protocol to the drug supplier, and establishing a team to review testing data before each execution. Governor Lee, in a statement, identified four steps his administration will take in response to the report: "1. Make staffing changes at the department's leadership level. 2. Hire and onboard a permanent TDOC commissioner in January 2023. 3. New department leadership will revise the state's lethal injection protocol, in consultation with the Governor's office and the Tennessee Attorney General's office. 4. New department leadership will review all training associated with the revised protocol and make appropriate operational updates."
Kelley Henry, Chief of the Capital Habeas Unit of the Nashville Federal Public Defender's Office, called the report's findings "troubling" and "shocking." "The State must do everything in its power to avoid the execution botches we have seen in other states and in Tennessee in the recent past. What we learned today is that secrecy in our state's execution process breeds a lack of accountability, sloppiness, and a high risk of horrifying mistakes. A thorough and thoughtful review and a transparent process will promote public trust and accountability and avoid needless human suffering," Henry said.
Kathy Sinback, executive director of the ACLU of Tennessee, expressed similar concerns. "This disturbing report illustrates the danger that arises when the government operates in secrecy," she said. "The state was fully prepared to execute seven people using improperly tested, and at times defective, drugs that create the sensation of drowning or burning alive — in the name of all Tennesseans. Because of state laws that allow secrecy in execution protocols, these horrific errors would not have come to light had the governor not ordered this investigation."
Sources
Jonathan Mattise and Kimberlee Kruesi, Report: Tenn has bro­ken its lethal injec­tion rules since ​'18, Associated Press, December 28, 2022; Josh Keefe, Tennessee failed to fol­low its own exe­cu­tion pro­to­cols since 2018, new report finds, Nashville Tennessean, December 28, 2022; Jason Lamb, IN-DEPTH: Report blasts TDOC ​'tun­nel-vision,' ​'abdi­ca­tion of respon­si­bil­i­ty' dur­ing death row exe­cu­tions, News Channel 5, December 29, 2022; ACLU-TN Disturbed by Lethal Injection Report, Calls for Moratorium on Death Penalty, Tennessee Tribune, December 30, 2022.
Read the Tennessee Lethal Injection Protocol Investigation: Report and Findings, December 13, 2022, and the December 28, 2022 news release issued by the Office of Tennessee Governor Bill Lee announc­ing the pub­lic release of the report.
Read the state­ment from Kelley Henry, Chief of the Capital Habeas Unit of the Nashville Federal Public Defender's Office.
Human Rights
May 19, 2023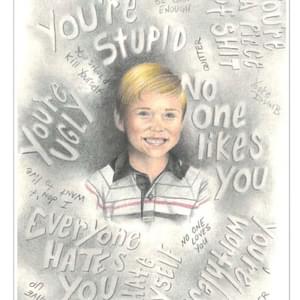 Missouri Clemency Petition Highlights Prisoner's Extraordinary Artwork