Death Penalty Information Center Executive Director Robert Dunham will be leaving DPIC after eight years at its helm. He will be replaced on interim basis by former Executive Director Richard Dieter.
"We wish to express our deep gratitude to Mr. Dunham for his vision and leadership over the past eight years and our best wishes in his future endeavors," DPIC Board President George Kendall said in a statement released January 30, 2023. "We are also gratified that Mr. Dieter is willing to step in to ensure a smooth transition."
Dieter, who previously served as DPIC's Executive Director from 1992 to 2015, has reassumed the post. Dunham will transition to a role as Senior Policy Analyst while completing work on a variety of research and writing projects.
Dunham became Executive Director in March 2015. During his tenure, DPIC produced groundbreaking reports on execution secrecy and race and the U.S. death penalty, modernized its award-winning website, including the addition of interactive graphic features, and assembled its Death Penalty Census of more than 9,700 death sentences imposed in the U.S. in the past fifty years— the most extensive database of its kind. The special reports and policy analyses he has authored include DPIC's 2021 Special Report: The Innocence Epidemic, and DPIC analyses on the causes of wrongful convictions and how the use or threat of the death penalty has led to wrongful capital and non-capital convictions.
He has also hosted numerous DPIC webinars and podcasts and expanded DPIC's coverage and analysis of issues such as prosecutorial misconduct, the U.S.'s use of the death penalty against individuals with intellectual disability, the outcomes of death warrants, and U.S. human rights violations in the treatment of death row prisoners.
"It has been an honor to serve as DPIC's Executive Director," Dunham said. "It's the best job I've ever had. I look forward to working with Dick again and, after taking some time off to recharge my batteries, to remaining active in death penalty policy matters."
The Death Penalty Information Center is a national non-profit, nonpartisan organization serving the media and the public with reliable data and factual analysis concerning capital punishment. Founded in 1990, the Center promotes informed discussion of the death penalty by preparing in-depth reports, conducting briefings for journalists, and serving as a source of accurate information to all concerned with this issue.
Lethal Injection
Sep 21, 2023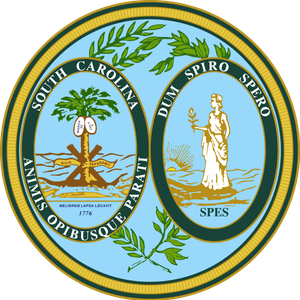 South Carolina Ready to Resume Executions by Lethal Injection After Acquiring Drugs
Innocence
Sep 20, 2023
Glynn Simmons Exonerated
48

Years After He Was Sentenced to Death in Oklahoma