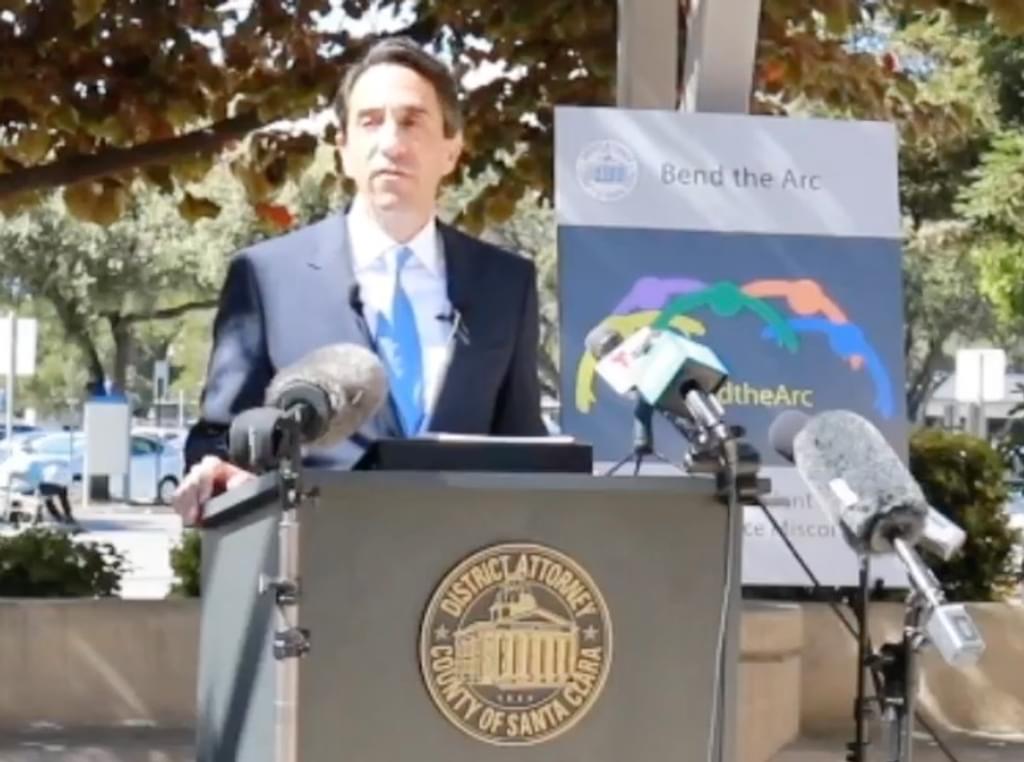 After four unsuccessful attempts to impose the death penalty over the past decade and what he described as a transformative visit to the National Memorial for Peace and Justice in Montgomery, Alabama, Santa Clara County, California District Attorney Jeff Rosen (pictured) has announced that his office will no longer seek the death penalty.
The announcement was the climax of a highly promoted "Bend the Arc" media briefing on July 22, 2020 at which Rosen announced a series of major social justice reforms in his office's training and prosecutorial practices. In addition to his policy change on capital punishment, Rosen said his office will seek alternatives to incarceration, stop pressing criminal charges for minor offenses and burdening indigent defendants with fines and court fees, end cash bail, and facilitate post-conviction reentry by automatically expunging criminal records of those who successfully complete probation. Rosen also said he would establish a law enforcement integrity unit in his office to help "police the police" and create an internal list of police officers whose past misconduct and suspected false testimony undermines the reliability of their arrests and the credibility of their testimony.
The sweeping changes by a district attorney who had been regarded as a "tough-on-crime" prosecutor came in response to the nationwide calls to address racial injustice in the legal system triggered by the murder of George Floyd by police in Minneapolis. "It has changed our country and our community," Rosen said. "It has changed my office. It has changed me."

Santa Clara County is one of the 2% of U.S. counties that collectively account for more than half of the entire U.S. death row. A DPIC study in 2013 found that it had the 17th largest death row of any U.S. county, with 28 prisoners — more than were on death row in 99.4% of U.S. counties.
As recently as 2019, Rosen told the San Jose Mercury News that he "respectfully disagree[d]" with those who believe "that the death penalty is wrong. … [I] think there are a very small number of individuals that have committed such horrendous crimes that the appropriate response from a civilized society is to execute them," he said. But in his remarks at the news conference, he said his views had been transformed by visits with his family and faith groups to the Equal Justice Initiative's lynching memorial and Legacy Museum, which traces the U.S. path from slavery to mass incarceration. At the news conference, Rosen credited that experience with opening his eyes to "the abhorrent misuse of the death penalty" against people of color.
Rosen also cited the financial and emotional costs of the death penalty as part of his reasoning for ending pursuit of the death penalty. "These cases use up massive public resources," he said, and the appeals process — which in California lags for decades — "give[s] no finality to the victims' families." he "With every exoneration and story of racial injustice," Rosen said, it became clear that the legal system could not "ensure the fundamental fairness of the process."
"[S]hamefully," Rosen said, "our society's most drastic and devastating law enforcement punishment has been used disproportionately against defendants of color."
Law reform advocates lauded Rosen's announcement. "I think the district attorney is taking a bold, clear stance that the death penalty is not morally defensible," Santa Clara University law professor and death-penalty expert Ellen Kreitzberg told San José Spotlight. Kreitzberg said she hoped Rosen "will be able to take some leadership on this and bring some other thoughtful district attorneys to that same position."
LaDoris Cordell, a retired Santa Clara County judge who has become an advocate for progressive criminal legal reform, praised the decision but urged Rosen to "take the next step" and move to resentence the county's death-row prisoners to life without parole. "The arc of justice bends to them, too," she said.
25 people sentenced to death in Santa Clara County are currently on California's death row.
Sources
Robert Salonga, Exclusive: Santa Clara County DA aban­don­ing death penal­ty pur­suit in all cas­es, The Mercury News, July 21, 2020; Michael Cabanatuan, Santa Clara County DA Jeff Rosen no longer to seek death penal­ty, San Francisco Chronicle, July 22, 2020; Katie Lauer, Rosen announces the end of the death penal­ty in Santa Clara County, San Jose Spotlight, July 22, 2020; Lisa Fernandez, Santa Clara County DA won't seek death penal­ty, San Jose police union fights back, KTVU Fox 2, July 22, 2020.
You can watch the news con­fer­ence announc­ing the Santa Clara District Attorney's deci­sion here.
Juveniles
Jun 06, 2023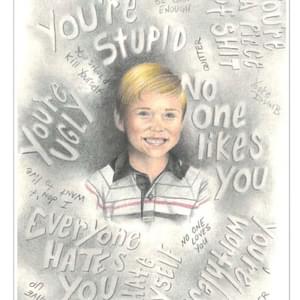 Jurors Who Sentenced Michael Tisius to Death Express Regret