Lawyers for three men on South Carolina's death row have asked the state supreme court to defer setting execution dates until the courts resolve pending legal challenges to the state's controversial execution methods.
The request was filed in the South Carolina Supreme Court on March 21, 2022 on behalf of Brad Keith Sigmon, Freddie Eugene Owens, and Gary Dubose Terry, just days after South Carolina Department of Corrections officials announced they were prepared to perform executions by firing squad. The men argue that South Carolina law gives them the right to select between death by lethal injection, electric chair, or firing squad. Their motion asserts that execution by electric chair and firing squad are both unconstitutional and that the state has failed to produce any evidence that it has made even a minimal effort to obtain lethal-injection drugs.
No pharmaceutical manufacturer in the United States has been willing to sell its medicines to prisons for use in executions, but a number of states have nevertheless been able to obtain drugs through pharmaceutical distributors or from individual compounding pharmacies. South Carolina has long asserted that it is unable to obtain drugs for lethal injections, but the South Carolina Department of Corrections (SCDC) has refused to disclose what it has done in attempting to procure them.
Based on the claimed unavailability of drugs, the South Carolina legislature passed and Governor Henry McMaster signed into law a bill that made the electric chair the state's default method of execution and added the firing squad as an alternative method. The 2021 law gives death-row prisoners the right to designate which of the three methods will be used. If lethal injection is deemed unavailable, the prisoners must designate death by firing squad or be electrocuted.
In their request to the state supreme court, lawyers for the men argue that these alternative methods of execution are barbaric and that no death warrants should be issued before questions concerning their constitutionality have been adjudicated. The same legal team previously filed a lawsuit in Richland County Circuit Court seeking judicial review of the new law and SCDC's efforts to make lethal injection available.
In a March 22 news release, Justice 360, the legal group representing the men, wrote: "The legislative change and SCDC's unwillingness to make lethal injection available makes South Carolina an outlier, reverting from the most humane method of execution—lethal injection—to two antiquated, barbarous methods."
Justice 360 also challenged the other methods of execution approved for use in the state. "South Carolina has never carried out an execution by firing squad and now proposes to use only three volunteer shooters with an undisclosed caliber rifle, thus increasing the risk of error," the release said. "Firing squad mutilates the body by exploding the chest with high-powered rifles, leaving holes in the corpse, exposing internal tissue, destroying internal organs, and soaking the prisoner's clothing, the sand bags that surround it, and the ground with blood," the prisoners' lawyers wrote in their court filing.
The news release questioned South Carolina's competence to carry out electric-chair executions. "Alternately, SCDC intends to use the state's over 100-year-old electric chair, a method with more than a century-long record of horrifically botched executions," Justice 360 said.
State prosecutors have argued that the U.S. Supreme Court has never held executions by electrocution or firing squad to be unconstitutional and that corrections officials are simply carrying out the law when they seek execution dates.
South Carolina has twice unsuccessfully attempted to execute Sigmon and Owens. They were first scheduled to be executed on February 12, 2020 and May 14, 2020, respectively but the South Carolina Supreme Court halted the executions saying it was "currently impossible" for the state to carry them out because SCDC "lacks the means to conduct an execution by lethal injection at this time."
After the firing squad was approved as an alternative method, execution notices were again issued for Sigmon and Owens, scheduling their executions for June 18, 2021, and June 25, 2021. However, two days before Sigmon's scheduled execution, SCDC notified the court that execution by firing squad was "currently unavailable due to the Department of Corrections having yet to complete its development and implementation of necessary protocols and policies." Both executions were stayed until SCDC "has developed and implemented appropriate protocols and policies to carry out executions by firing squad." SCDC announced on March 18, 2022 that it had completed its preparations to carry out executions by firing squad.
All three men have exhausted the appeals of their convictions and death sentences.
Sources
Emily Bohatch, Death row inmates want SC to delay exe­cu­tions after fir­ing squad, elec­tric chair approved, The State, March 22, 2022; Caitlin Herrington, Attorneys for men on death row: SC should­n't exe­cute until it tries to find injec­tion drugs, Greenville News, March 24, 2022; Michelle Lio, 2 SC death row inmates ask court not to sched­ule exe­cu­tions, Associated Press, March 23, 2022; News Release, Justice 360 Issues Press Release – Response to Firing Squad Announcement, Justice 360, March 22, 2022.
Recent Legislative Activity
Mar 28, 2023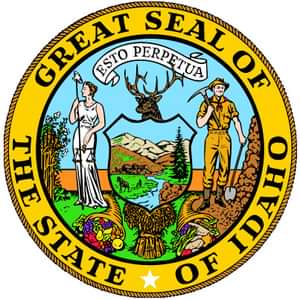 Idaho Steps Closer to Using the Firing Squad for Executions
New Voices
Mar 03, 2023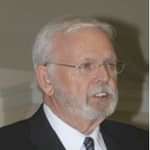 NEW

VOICES

: Former Warden Shares Traumatic Experience of Overseeing Executions