On January 26, South Carolina's Supreme Court ordered the state to turn over information about its attempts to obtain lethal injection drugs, as part of a suit challenging aspects of the state's methods of execution.
South Carolina has not carried out an execution since 2011, stating that it was too difficult to obtain lethal injection drugs. The Court's order required the state to disclose what efforts it has made to acquire them. A lower court had ruled that the alternate methods of execution—electrocution and the firing squad—violate the state constitution's prohibition on cruel and unusual punishment.
The initial litigation challenged a statute passed in 2021 that provided for execution via electrocution, lethal injection, or the firing squad, allowing prisoners to choose among the three, with electrocution as the default if the other two were not "available." At that time, the state attempted to schedule several electrocutions, declaring that lethal injection was not available because it could not access the necessary drugs, and that the firing squad was not available because it did not have protocols in place. The lower court had held that the term "available" in the statute was too vague and undefined, and hence unconstitutional.
The high court's ruling ordered the state to provide information about how it determined that lethal injection was "unavailable" before it will rule on the constitutionality of the phrase. Due to the state's disclosure laws, the information will be provided to the parties to the lawsuit, but not made publicly accessible.
The four prisoners challenging the statute are Freddie Owens, Brad Sigmon, Gary Terry, and Richard Moore.
Sources
Read the South Carolina Supreme Court's order here.
For more infor­ma­tion about the recent his­to­ry of the avail­abil­i­ty of lethal injec­tion drugs in the United States, read DPIC's report Behind the Curtain: Secrecy and the Death Penalty in the United States here.
James Pollard, Court Demands More Info in South Carolina Death Penalty Case, AP News, Jan. 26, 2023; Kathryn Casteel, SC Supreme Court Remands Death Penalty Order, Calls for Discovery into Lethal Injection, Greenville News, Jan. 26, 2023; Jeffrey Collins, Electric Chair, Firing Squad's Legality at S. Carolina Court, AP News, Jan 5, 2023.
Methods of Execution
Aug 28, 2023
Alabama Attorney General Seeks Execution with Unprecedented, Untested Method Using Nitrogen Hypoxia
Methods of Execution
Aug 24, 2023
Law Reviews: The Capital Shadow Docket and the Death of Judicial Restraint
Lethal Injection
Jul 27, 2023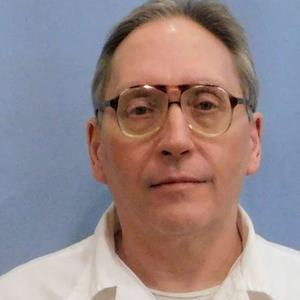 Alabama exe­cutes James Barber as
SCOTUS

denies a stay