The South Carolina Supreme Court has vacated death warrants for two death-row prisoners scheduled to be executed this month, staying their executions until the South Carolina Department of Corrections (SCDOC) complies with a newly enacted state law requiring that it offer condemned prisoners the option of being executed by firing squad.
In separate orders issued on June 16, 2021 in the cases of Brad Sigmon, who faced a June 18 execution, and Freddie Owens, who was scheduled to be executed June 25, 2021, the court ruled that attempting to execute the men by electrocution without offering them the alternative of lethal injection or firing squad violated the "statutory right of inmates to elect the manner of their execution." Both orders also directed the court's clerk "not to issue another execution notice until the State notifies the Court that the Department of Corrections, in addition to maintaining the availability of electrocution, has developed and implemented appropriate protocols and policies to carry out executions by firing squad."
The stays marked the second time this year the court had halted Sigmon's and Owens's executions because of the state's inability to lawfully carry them out. On February 4, the court vacated an execution notice scheduling Sigmon's execution for February 12, finding that "the execution is currently impossible" because South Carolina had no lethal injection drugs on hand. It then directed the clerk "not to issue another execution notice in this case until the State notifies this Court that the Department of Corrections has the ability to carry out the execution by lethal injection, that the petitioner has made an election to be electrocuted, or that there has been some change in the law which will allow the execution to take place." On May 4, the court stayed Owens's scheduled May 14 execution on similar grounds.
The new law enacted in May in response to the SCDOC's inability to obtain execution drugs, changed South Carolina's default method of execution from lethal injection to the electric chair and directed death-row prisoners to choose electrocution, firing squad, or lethal drugs, if available, as the means of their death. If the prisoner did not make a selection, the law mandated execution by electric chair.
If the executions had been permitted to proceed, they would have been the first in South Carolina in more than a decade and the state's first forced execution by electrocution in more than twenty years.
Shortly after the new law passed, South Carolina notified the Court that the law had changed and the executions could move forward. However, after Sigmon filed the motion to stay his execution, SCDOC submitted an affidavit to the court "certifying that, as of June 3, 2021, the only statutorily approved method of execution available in South Carolina is electrocution." It submitted a similar certification in response to Owens's stay motion, as of June 11.
In response to questions from the clerk, the SCDOC director responded that lethal injection was "unavailable due to circumstances outside of the control of the Department of Corrections, and firing squad is currently unavailable due to the Department of Corrections having yet to complete its development and implementation of necessary protocols and policies."
Lawyers for Sigmon and Owens also asked a federal court to issue a temporary restraining order to stop their executions. In a complaint filed in the United States District Court for the District of South Carolina, the prisoners argued that execution by electric chair violates the Constitution's prohibition against cruel and unusual punishment. Death by electrocution, they wrote, would cause "a substantial risk of excruciating pain, terror and certain bodily mutilation that contravenes evolving standards of decency, [and] offends basic principles of human dignity."
On June 11, 2021, Chief Judge R. Bryan Harwell rejected those arguments, writing: "The stories detailing the horrors of executions, regardless of the method, underscore one important Eighth Amendment principle — the Eighth Amendment does not guarantee a painless death."
Sources
Seanna Adcox, SC Supreme Court again halts exe­cu­tion, directs Corrections to make fir­ing squad avail­able, Post and Courier, June 16, 2021; Michelle Liu and Meg Kinnard, 2 South Carolina exe­cu­tions halt­ed until fir­ing squad formed, Associated Press, June 17, 2021; Devyani Chhetri and Daniel J. Gross, U.S. judge denies effort of 2 Greenville County men to halt exe­cu­tions, Greenville News, June 15, 2021; Jamie Lovegrove, 2 SC death row inmates ask fed­er­al judge to halt exe­cu­tions after state judge refus­es, Charleston Post and Courier, June 9, 2021.
Read the South Carolina Supreme Court's stay orders for Brad Sigmon and Freddie Owens. Read Judge Harwell's order.
Human Rights
May 19, 2023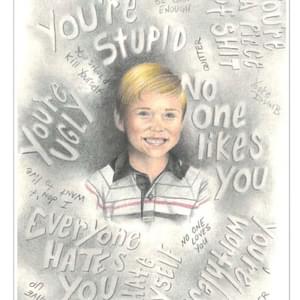 Missouri Clemency Petition Highlights Prisoner's Extraordinary Artwork