The South Carolina Supreme Court will hear argument one month sooner on the state's appeal of a trial court ruling that declared two of its statutorily methods of execution — death by electric chair and firing squad — unconstitutional.
The argument will now be held on December 13, 2022 in the Supreme Court Courtroom in Columbia. Argument initially had been set for January 12, 2023 at Coastal Carolina University. The court did not provide any explanation for the scheduling change.
The appeal is part of a lawsuit brought by four death-row prisoners, Freddie Owens, Brad Sigmon, Gary Terry, and Richard Moore that challenged the state's method-of-execution statute as applied in their cases. They argued that the South Carolina Department of Corrections (SCDC) had violated their statutory right to designate lethal injection as their method of execution by limiting their choice to the statutory alternative methods of electrocution or the firing squad.
Richland County Court of Common Pleas Judge Jocelyn Newman issued a 38-page ruling on September 6, 2022 siding with the prisoners. Judge Newman's decision struck down the state's 2021 method-of-execution statute on multiple grounds.
Judge Newman wrote that the state's General Assembly "ignored advances in scientific research and evolving standards of humanity and decency" when it made death by electric chair the state's default method of execution, with firing squad as a second alternative to lethal injection. The state sought to execute the prisoners by electrocution or firing squad, asserting that it was unable to obtain lethal-injection chemicals. Lawyers for SCDC presented no evidence regarding its efforts to obtain lethal-injection drugs, arguing instead that the prisoners bore the burden of proving that the drugs were available.
The state has not carried out an execution since 2011, which SCDC and Governor Henry McMaster have said is because the state cannot find a supplier willing to sell them lethal injection drugs. State prosecutors have obtained three sets of death warrants in unsuccessful efforts to restart the execution process.
The first set of warrants scheduled executions by lethal injection and were halted when SCDC admitted that it did not have drugs on hand to carry them out. The second set of death warrants scheduled executions by electric chair but were halted for non-compliance with state law when SCDC admitted that it did not have a protocol in place to carry out executions by firing squad, denying the prisoners the right to choose between execution methods. The third set of warrants were issued after SCDC issued its firing squad execution protocol. Those warrants were stayed while the trial court considered the prisoners' challenge to the execution methods.
Judge Newman deemed the two methods, along with the statute, unconstitutional, declaring that they violated the South Carolina Constitution's ban on cruel, corporal, or unusual punishment.
The court declared that death by firing squad "constitutes torture, [producing] a possibly lingering death, and pain beyond that necessary for the mere extinguishment of [life]." Based on expert testimony presented during a four-day trial, Newman found that a prisoner executed by firing squad would likely remain conscious for ten seconds or more after the fatal shot, during which he or she would experience "excruciating pain" from multiple gunshot wounds and shattered bones in the chest, which would be "exacerbated by any movement he makes, such as flinching or breathing." Relying on the testimony of SCDC Director of Security and Emergency Operations Colie Rushton that SCDC specifically selected ammunition that "would cause cavitation (a hole in the inmate's chest) up to six inches in diameter, at a depth of 45 inches into the body" and autopsy photos of Ronnie Lee Gardner, the last person in the U.S. to be executed by firing squad, Newman found that firing squad "mutilates the human body" and thereby constitutes impermissible corporal punishment.
Newman also found that persons executed in the electric chair "will experience intolerable pain and suffering from electrical burns, thermal heating, oxygen deprivation, muscle tetany, and the experience of high-voltage electrocution." A "substantial percentage of individuals survive" the initial administration of electricity "and remain sensate long enough to experience excruciating pain and suffering" before later rounds of current "eventually kill[s] them by fibrillating their heart, cooking their organs, or preventing them from breathing."
Based on this evidence and the infrequent use of both methods, the court found firing squad and electrocution to be cruel, corporal, and unusual.
Methods of Execution
Nov 13, 2023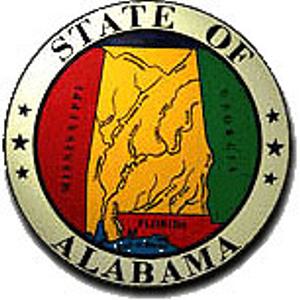 Alabama Schedules A Second Execution for Kenneth Smith, Using Nitrogen Gas for the First Time in U.S. History
South Carolina
Nov 10, 2023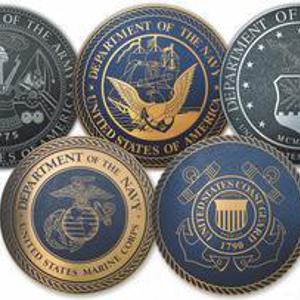 A Veterans Day Review: Uneven Progress Understanding the Role of Military Service in Capital Crimes
Methods of Execution
Oct 24, 2023
Use of Nitrogen Hypoxia for Alabama Executions Could Endanger Spiritual Advisors and Prison Staff in the Execution Chamber