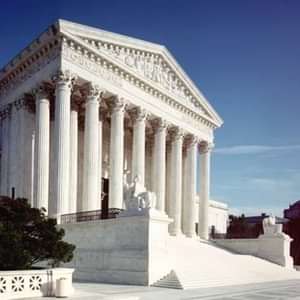 The U.S. Supreme Court has ordered the unsealing of court documents related to Alabama's May 30, 2019 execution of Christopher Price. On June 24, the Court granted a motion filed by National Public Radio (NPR) and the Reporters Committee for Freedom of the Press (RCFP), to unseal all Supreme Court pleadings in the case of Price v. Dunn, in which—based on redacted filings—the Court permitted Price's execution to proceed. The Court did not issue an opinion in connection with the order.
Price had challenged Alabama's lethal-injection protocol, arguing that execution with the state's midazolam-based three-drug execution protocol was unconstitutionally torturous and that nitrogen hypoxia was available to the state as a less painful method of execution. Key documents from Price's lethal-injection challenge had been redacted, preventing the media and the public from obtaining access to information about Alabama's execution protocol and the lethal-injection drugs it planned to use. Under the Supreme Court's order, Alabama will have to release the redacted information.
The motion filed by NPR and RCFP argued that unsealing the documents was necessary to uphold democratic principles. "Public scrutiny of the courts is fundamental to a democratic state," the motion said. "[P]roviding public access to the entirety of the briefing in this matter furthers democratic interests in transparency, judicial legitimacy, and an informed citizenry."
The Alabama Department of Corrections did not oppose the journalists' motion, noting that orders by other federal courts already "require the ADOC to disclose its execution protocol in substantive part." Those orders were issued after a group of media outlets sued to unseal court records related to the confidential settlement of a civil-rights lawsuit filed by Doyle Lee Hamm after Alabama failed for two-and-a-half hours to carry out his execution in February 2018. Alabama's brief in response to the NPR motion asserted that the state had initially requested that the documents be redacted "to keep confidential certain information that, if released, could pose a security risk to the Alabama Department of Corrections (ADOC), its personnel, inmates, and visitors to its facilities." The state claimed that these security concerns motivated its past efforts to keep the contents its execution protocol secret.
A number of death-penalty states limit the information that is publicly available about their execution protocols. Other states, including Texas, Ohio, Mississippi, and Missouri, have also claimed that secrecy is necessary for the security of drug suppliers and members of the execution team. However, media investigations and FBI records have shown that claims of threats were false or greatly exaggerated.
The Supreme Court did not issue an opinion with its order, but it has ruled in favor of judicial transparency many times in the past, saying that access to court records "enhances the quality and safeguards the integrity of the fact-finding process" and allows "the public to participate in and serve as a check upon the judicial process — an essential component in our structure of self-government." In 2018, Chief Justice John Roberts proudly called the judiciary "the most transparent branch in government."
Sources
Domenico Montanaro and Nina Totenberg, Supreme Court Orders Documents Unsealed In Death Penalty Case, NPR, June 24, 2019; Ivana Hrynkiw, Supreme Court to unseal records about Alabama's death penal­ty, AL​.com, June 24, 2019; National Public Radio and Reporters Committee for Freedom of the Press, Motion for Leave to Intervene to File a Motion to Unseal, U.S. Supreme Court, June 7, 2019; Alabama Attorney General and Alabama Solicitor General, Respondents' Answer to Proposed Intervenor Plantiffs' Motion to Unseal, U.S. Supreme Court, June 17, 2019.
Recent Legislative Activity
Feb 06, 2023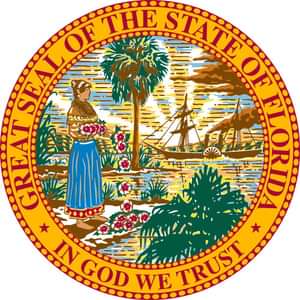 Florida Governor Pushes To Remove Safeguards in Death Penalty Cases
Victims' Families
Jan 26, 2023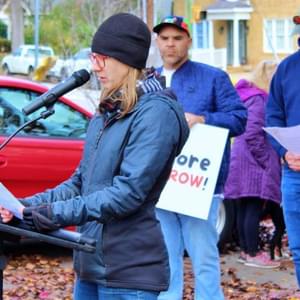 Family Members of Murder Victims Call on North Carolina, Nevada to Commute States' Death Rows