On March 9, the U.S. Supreme Court agreed to hear Hurst v. Florida, a challenge to the state's unusual sentencing procedure. In a prior ruling, Ring v. Arizona (2002), the Court held that the question of whether a defendant is eligible for the death penalty is entitled to a jury deteremination. Unlike almost every other state where unanimous juries are required for death eligibility and a death sentence, Florida only requires the jury to make a sentencing recommendation to the judge, who then makes the final decision on the existence of aggravating factors and the actual sentence. Timothy Hurst was sentenced to death by a judge, following a 7-5 recommendation for death by the jury. The jury's recommendation did not make clear which aggravating factors made him eligible for the death penalty or whether they found any aggravating factor beyond a reasonable doubt. The Supreme Court's decision in Hurst v. Florida could affect pending cases and other inmates on the state's death row.
Hurst's attorneys also claimed he suffers from intellectual disabilities and is entitled to a jury determination of that issue, which could make him ineligible for the death penaty. The Supreme Court did not elect to review that issue. The Court will likely hear the case in its next term, starting in October 2015.
(T. Sneed, "Supreme Court to Take on Florida's Death Penalty System," U.S. News and World Report, March 9, 2015). See U.S. Supreme Court and Jury Sentencing.
Human Rights
May 24, 2023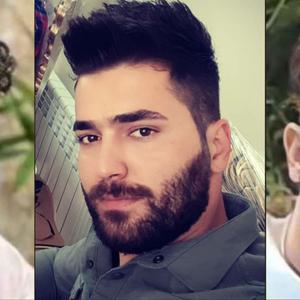 Iran Continues Aggressive Use of Death Penalty Despite International Condemnation