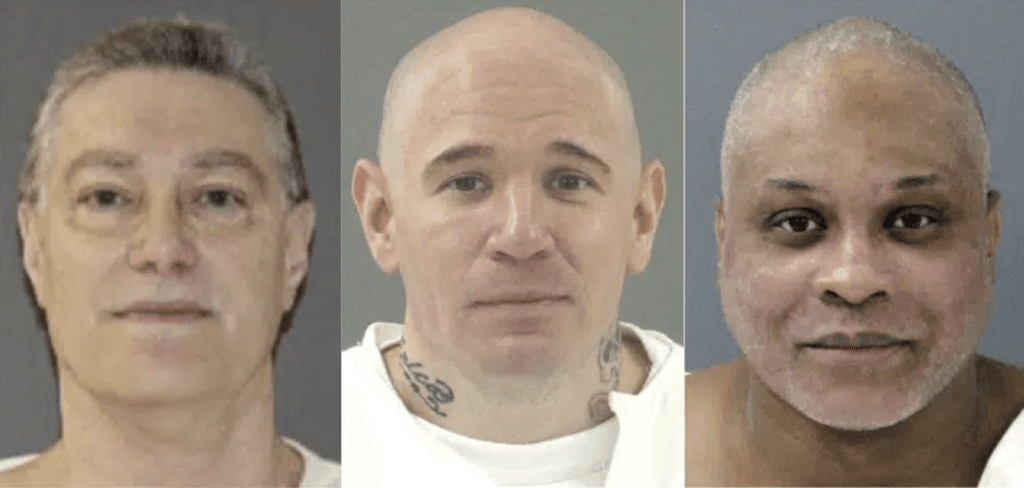 The Texas Court of Criminal Appeals (TCCA) has granted an application by Texas Attorney General Ken Paxton to block a state trial court from reviewing a civil lawsuit filed by three death-row prisoners who challenged the state's intent to execute them using lethal-injection drugs they claimed were "unlawfully obtained and long-expired."
In a ruling issued on January 4, 2023, the court directed Travis County Judge Catherine A. Mauzy "to refrain from issuing any order purporting to stay the January and February [2023] executions" of Robert Fratta, Wesley Ruiz, or John Balentine (pictured, left to right). The court provided no explanation for its decision.
Fratta is scheduled to be executed January 10, 2023. Ruiz and Ballentine are scheduled to be executed on February 1 and February 8, respectively.
Judge David Newell dissented. Newell noted that prior TCCA decisions that barred legal challenges to the state's lethal injection protocol through criminal habeas corpus proceeding left the civil courts as the only means of obtaining judicial review. By preventing the trial court from issuing a stay, Newell wrote, the court's ruling "creates a Catch-22 in which death-row inmates have a civil remedy to pursue claims regarding the method of execution but may not stop the execution to raise them."
Assistant federal defender Shawn Nolan, who represents Ruiz and Ballentine, said that the TCCA was "wrong in barring the Texas civil courts from deciding whether the state of Texas is violating its own statutes by using expired drugs to execute prisoners. … We will continue to push for our clients to have their executions conducted according to Texas law."
Ruiz and Ballentine filed suit in state civil court on December 14, 2022 alleging that Texas intended to "execute [them] with unlawfully obtained and long-expired pentobarbital." Fratta later joined the lawsuit.
Their complaint alleged that the Texas Department of Criminal Justice (TDCJ) planned to carry out their executions with compounded pentobarbital obtained on April 29, 2019 and March 18, 2021 from an undisclosed pharmacy, in violation of multiple provisions of Texas law. TDCJ then stored the drugs at room temperature, the lawsuit states. Compounded pentobarbital expires in "24 hours, if stored at room temperature," and after "45 days, if kept in a solid, frozen state," the complaint said. As a result, every vial of pentobarbital in TDCJ's possession expired more than 20 months ago, with some supplies of the drug expired for more than 43 months.
"Given the age of the drugs and [TDCJ's] failure to comply with statutory requirements," the complaint alleges, "the pentobarbital … will act unpredictably, obstruct IV lines during the execution, and cause unnecessary pain."
TDCJ denied that the drugs have expired, asserting that "[a]ll lethal injection drugs are within their use dates and have been appropriately tested."
The Texas Attorney General's office responded to the lawsuit by filing an application for a writ of prohibition in the TCCA seeking to block the civil courts from hearing the case. The TCCA issued an order on December 30, 2022 halting all proceedings in the civil court pending resolution of the attorney general's application.
Texas law withholds from public disclosure information relating to the source and handling of its lethal injection drugs, claiming without evidence that secrecy is necessary to protect potential suppliers from threats and harassment. "Texas continues to just really rely on secrecy in these executions," Nolan said, "and that's why they're trying to do an end run around this lawsuit because they don't want to tell anybody that these drugs are expired."
After numerous disputes with counsel, Fratta represented himself in much of the state federal post-conviction appeal process. In April 2022, the U.S. Supreme Court denied his pro se petition to review his case and denied his motion for reconsideration in September 2022. He currently has two other petitions for review, with associated applications to stay his execution, pending before the Court.
Sources
Juan A. Lozano, Court goes against Texas inmates ques­tion­ing exe­cu­tion drugs, Associated Press, January 4, 2023; Cameron Langford, Texas inmates say state is ready to exe­cute them with long-expired drugs, Courthouse News Service, January 5, 2023; Juan A. Lozano, Inmates Allege Texas Plans to Use Unsafe Execution Drugs, Associated Press, January 3, 2023; Ali Linan, Three Texas pris­on­ers fac­ing exe­cu­tion file law­suit, claim drugs are expired, CNHI News, January 4, 2023
Read the law­suit filed by the Texas death-row pris­on­ers and the news release describ­ing their chal­lenge. Read DPIC's 2018 report on exe­cu­tion secre­cy, Behind the Curtain: Secrecy and the Death Penalty in the United States. You can read the plead­ings and rul­ings of the Texas Court of Criminal Appeals here.
Human Rights
May 19, 2023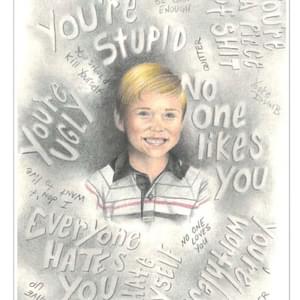 Missouri Clemency Petition Highlights Prisoner's Extraordinary Artwork