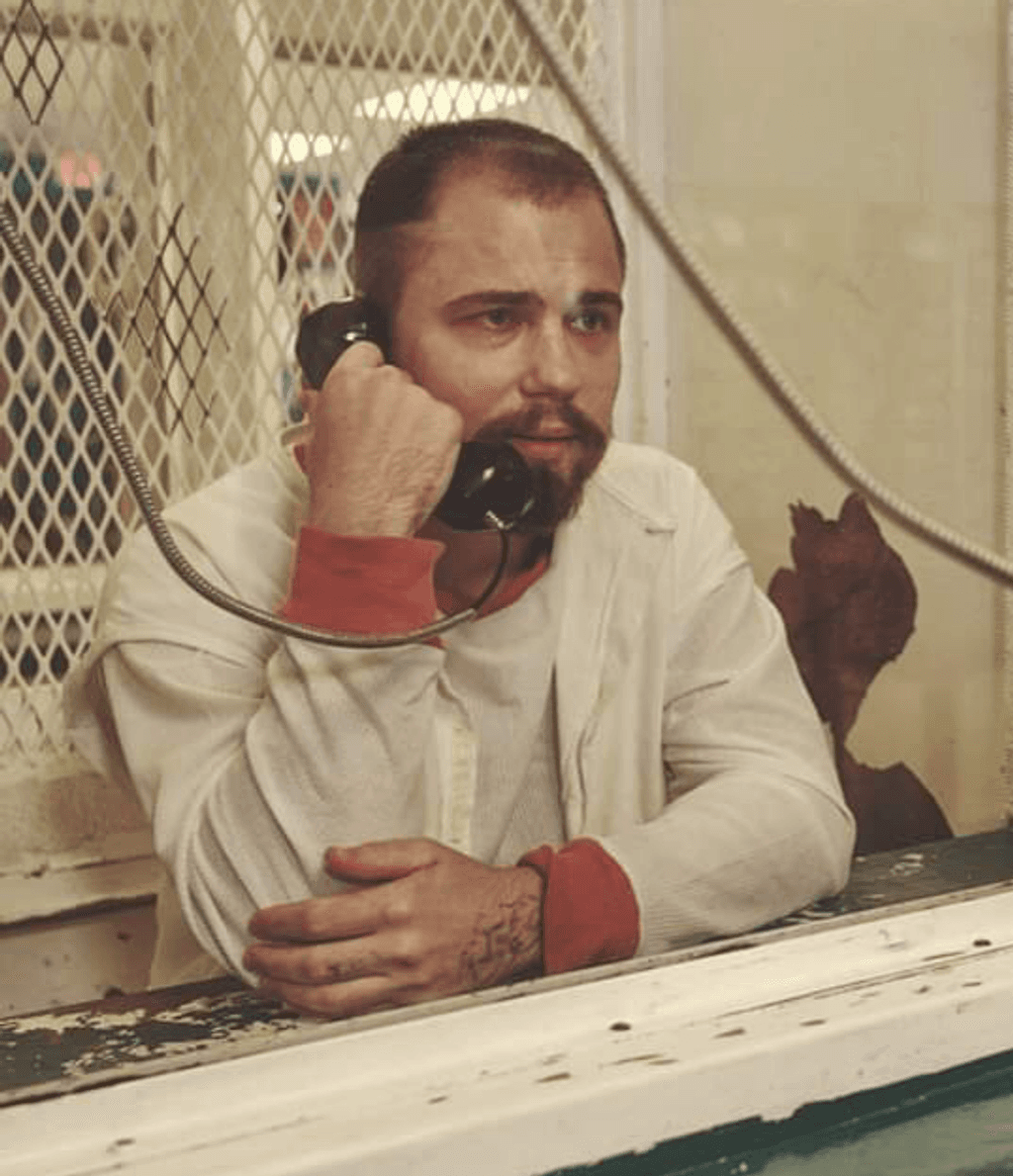 Texas death-row prisoner Clinton Young (pictured), who came within days of execution in October 2017 while prosecutors hid evidence of his innocence, has filed a claim for a new trial based upon previously undisclosed evidence that an assistant district attorney who prosecuted him was simultaneously employed by the trial judge to provide legal advice in his case.
In an Application for Writ of Habeas Corpus Seeking Relief from a Judgment of Death, filed August 13, 2020 in Midland County District Court and the Texas Court of Criminal Appeals, Young's lawyers detailed a 17-year history in which Assistant District Attorney Ralph Petty served simultaneously as a full-time prosecutor and as a part-time law clerk to Midland County judges. The pleading documents that Petty's undisclosed activities included serving as a paid judicial clerk on cases in which he also was acting as prosecutor, including in Young's case — an arrangement the legal blog Law & Crime described as a "patently unethical dual-role."
The application alleges that during that time, Petty was part of the prosecution team that obtained Young's conviction and death sentence, represented the state in opposing Young's state post-conviction appeals, and obtained a death warrant for Young's execution, all the while acting as a legal advisor to two judges who presided over Young's trial and post-conviction appeals.
Young's request for a new trial, his lawyers write, "is premised on an irrefutable fact: The trial judge overseeing Petitioner Clinton Young's conviction and death sentence employed a Midland County prosecutor to be a judicial clerk while that prosecutor was representing the State at Young's trial." They argue that this and other facts establish a series of state and federal constitutional violations — including improper ex parte communications, judicial bias, and prosecutorial misconduct — that void Young's conviction and death sentence and entitle him to a new trial.
Special counsel representing the state of Texas in the matter conceded on August 25 that Young's conflict-of-interest allegation "presents an issue of substantial merit [that] could possibly be outcome determinative," and that he should be granted an evidentiary hearing to resolve the issue.
The Evidence of Prosecutorial Misconduct and Judicial Bias
Young was convicted and sentenced to death for kidnapping and double murder in a 2003 trial before Judge John G. Hyde. He has long maintained his innocence.
Young's lawyers first became aware of Petty's dual role in August 2019, when a new prosecutor assigned to the case reported a "startling revelation" that Petty had been "paid by Midland District Court judges as a 'de facto law clerk' on cases in which he also had appeared as the prosecutor, including on Young's case." Defense counsel subsequently obtained documents from public records requests and from the Midland DA's office detailing Petty's and the court's conflict of interest. These included invoices Petty submitted to the Midland County Courts and records from an IRS audit of the Midland County DA's office related to Petty's dual employment, as well as information from the record of Young's case itself.
Young's application document's that Petty had been paid $7,200 for legal work he performed for Judge Hyde on approximately 20 cases during the course of Young's 2003 trial, while Petty was on the prosecution team seeking Young's conviction and death sentence. He also presented evidence that Hyde paid Petty $1,500 in 2006 for legal work on Young's case, while Young's first application for a state writ of habeas corpus was pending before Hyde. During that same time, the record of Young's case showed that "Petty authored the State's pleadings opposing Young's application and appeared, in-person, as the prosecutor at the 2006 evidentiary hearing." Young alleges that some of the $1,500 may have been deferred payment for work Petty performed during the trial.
Four years later, after the Texas Court of Criminal Appeals had authorized Young to pursue a second habeas petition, Petty again served both as prosecutor and law clerk in Young's case. This time, Petty's case was before Judge Robert Moore, who held evidentiary hearings in January and July 2010. While Petty represented the state in those hearings, Judge Moore was paying him for his work as a judicial clerk. In his role as prosecutor, Petty submitted a "suggested order" that sought to dismiss the claims the appeals court had authorized Young to pursue. Judge Moore adopted that order verbatim.
After the federal courts denied Young's federal habeas corpus petition, Petty filed a motion before Judge Moore seeking a death warrant for Young's execution. Judge Moore issued the warrant and set an execution date of October 26, 2017. Young moved to withdraw the warrant based upon allegations that prosecutors had obtained his conviction and death sentence with false or perjured testimony. He argued that gunshot residue on the gloves of David Page, the key prosecution witness, and affidavits from four prisoners that Page had bragged about committing the killing and framing Young would show that Page was the actual killer.
Judge Moore set a hearing date on the allegations, but, Young alleges, Petty then filed motions with Moore, without notifying the defense, to grant use-immunity to Page and to appoint Petty to represent Page at the hearing. Young was able to halt the hearing, but not before Midland prosecutors had obtained a bench warrant and moved Page to the county jail. Documents filed with the court show that Midland District Attorney Laura Nodolf then secretly interviewed Page, who, Young's application alleges, "admitted that (1) he, not Young, kidnapped [the victim] Samuel Petrey at gunpoint, (2) Young never suggested to slit Petrey's throat, (3) he testified falsely at trial when denying he bought a pair of gloves hours before Petrey was shot." While Petty argued in court against lifting the death warrant, Midland prosecutors withheld that exculpatory evidence.
Young received a stay of execution from the Texas Court of Criminal Appeals on October 18, 2017, which directed the trial court to conduct an evidentiary hearing on his false or perjured testimony claim. A new prosecutor was assigned to the case, and in August 2019, Young's attorney received the phone call from the Midland District Attorney's office alerting the defense for the first time to Petty's dual role in the case and the judicial conflicts of interest. The Midland DA's office then moved to withdraw from the case, calling the court's arrangement with Petty a "direct violation" of ethical rules. The Texas Court of Criminal Appeals granted the motion and appointed new counsel to represent the state.
Young's lawyers now argue that he was tried and convicted in proceedings before "a biased tribunal that shattered any semblance of due process or an impartial proceeding." As a result, they assert, Young's conviction and sentence are "void and a nullity."
Young's lawyers are asking the court to vacate his conviction "so that he can be tried before an impartial tribunal in accordance with Due Process and the Federal and Texas constitution."

Sources
Jerry Lambe, Texas Prosecutor Who Sent Man to Death Row Was Simultaneously Clerking for the Presiding Judge, Law & Crime, September 4, 2020; Stewart Doreen, Lawyers seek new tri­al for death row inmate, Midland Reporter-Telegram, September 7, 2020.
Read Clinton Young's state-court Application for Writ of Habeas Corpus and the State's Response.
Categories: Texas, Prosecutorial Misconduct
Tags: Prosecutorial Misconduct, Clinton Young
Juveniles
Jun 06, 2023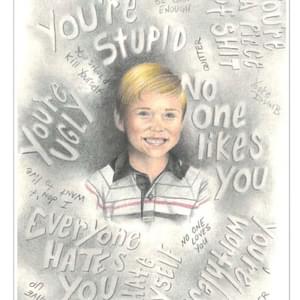 Jurors Who Sentenced Michael Tisius to Death Express Regret
International
Jun 01, 2023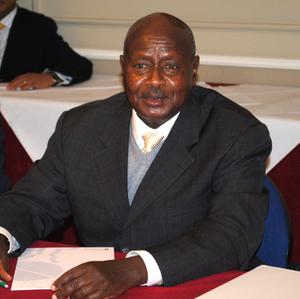 Uganda's Controversial ​
"

Anti-Homosexuality Act" Includes Possibility of Death Sentence