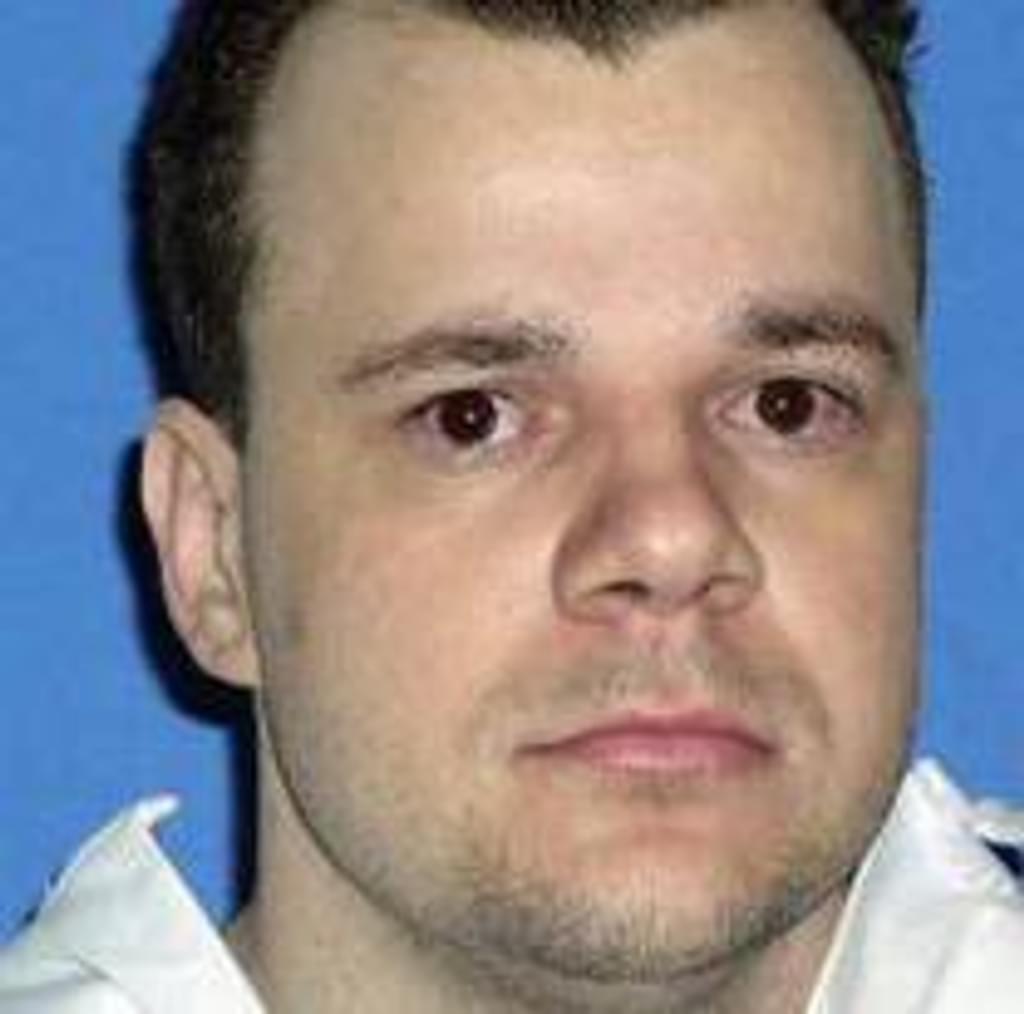 The Texas prosecutor who sought and obtained the death penalty almost 20 years ago against Jeffery Wood (pictured), a man who never killed anyone, has now asked that his sentence be reduced to life in prison. In a letter to the Texas Board of Pardons and Parole, sent in August and obtained December 7 by the Texas Tribune, Kerr County District Attorney Lucy Wilke asked the board to recommend that Governor Greg Abbott grant Wood clemency and commute his sentence to life in prison. In 1998, Wilke—then an assistant district attorney—prosecuted Wood for the 1996 murder of Kriss Keeran, a Kerrville convenience store clerk who was shot to death by Wood's roommate, Daniel Reneau, while Reneau was robbing the store. Reneau was executed. Wood, who has denied that he had any knowledge that Reneau was going to commit a robbery or had taken a gun into the store, was sitting outside in the truck when the shooting occurred. He was prosecuted for murder and sentenced to death under Texas's felony-murder statute, commonly known as the law of parties, which holds an accomplice liable for the actions of every other participant in the crime, even if the accomplice did not know and did not intend that a murder would occur. Wood's case drew national attention when the state scheduled his execution for August 2016. At that time, a broad range of groups, including evangelical leaders, state representatives, and editorial boards, called for Wood to be spared. More than 50 House members of both parties signed on to a letter written by conservative Rep. Jeff Leach asking Gov. Abbott and the pardons board to reduce Wood's sentence. Six days before his scheduled execution, the Texas Court of Criminal Appeals stayed Wood's execution on unrelated grounds, sending his case back to the Kerr County trial court to review Wood's claim his death sentence was the product of false predictions of future dangerousness by a psychiatrist, Dr. James Grigson, who had been expelled from the American Psychiatric Association and Texas Society of Psychiatric Physicians for his unprofessional practices. "Had I known about Dr. Grigson's issues with said organizations, I would not have used him as the State's expert witness in this case on the issue of future dangerousness," Wilke wrote in the letter. Although Wilke actively pursued the death penalty against Wood, she told the pardons board that "the penalty now appears to be excessive." "While I am aware that requests for clemency in Death Penalty Capital Murder cases are normally considered when there is an execution date pending," Wilke wrote, "I respectfully ask that you consider this request for commutation of sentence and act on it now, in the absence of such an execution date, in the interest of justice and judicial economy." Along with the fact that he wasn't the shooter, Wilke cited Wood's below-average IQ of 80, his history of nonviolence, and Dr. Grigson's testimony as grounds for clemency. The letter was co-signed by Kerrville Police Chief David Knight, who was an officer at the time of the murder, and District Court Judge Keith Williams, who is presiding over Wood's challenge to the constitutionality of the prosecution's use of "false testimony and false scientific evidence" from Dr. Grigson.
In 2009, the Texas Board of Pardon and Paroles recommended clemency for Robert Lee Thompson, who also had been convicted and sentenced to death under the law of parties. Governor Rick Perry rejected the recommendation and Thompson was executed. A bill was introduced in the 2017 legislative session to make those convicted of capital murder under the law of parties ineligible for the death penalty, but the bill did not pass.
(J. McCullough, "Texas district attorney who prosecuted Jeff Wood now wants him off death row," The Texas Tribune, December 7, 2017.) Read District Attorney Wilke's letter here. See Arbitrariness and Clemency.