Former Florida death-row prisoner Timothy Hurst (pictured), whose case led the U.S. Supreme Court to strike down Florida's death-penalty statute in 2016 and spurred the elimination of non-unanimous jury verdicts for death in Florida and Delaware, has been resentenced to life without parole. Hurst was officially removed from Florida's death row after his capital resentencing jury did not reach a unanimous sentencing recommendation on March 5, 2020.
The resentencing marked the third time prosecutors were unable to persuade a capital sentencing jury to unanimously recommend that Hurst be sentenced to death. Hurst had twice before received the death penalty under Florida's unconstitutional death-sentencing statute – first in 1998 by a jury split 11-1 in favor of a death sentence and again in 2012 by a jury split 7-5 for death. Media reports did not indicate the jury vote in his latest sentencing trial.
Hurst's first death sentence was overturned because of counsel's ineffectiveness in failing to investigate and present available mitigating evidence. The U.S. Supreme Court agreed in 2015 to review Hurst's second death sentence, and his case became the vehicle for a landmark decision striking down Florida's death sentencing scheme. In an 8-1 ruling issued January 12, 2016, the Court declared Florida's capital sentencing statute unconstitutional because it limited Hurst's sentencing jury to an advisory role and reserved for the judge the authority to find the facts on which it based his death sentence. "The Sixth Amendment requires a jury, not a judge, to find each fact necessary to impose a sentence of death," the Court wrote. "A jury's mere recommendation is not enough."
The Court's decision in Hurst v. Florida led the legislature to twice amend its capital sentencing statute. First, in March 2016, the statute was changed to require that jurors unanimously determine any aggravating circumstances necessary to impose death, and that at least ten jurors agree to recommend death before judge could consider imposing a death sentence. The Florida Supreme Court then ruled in October 2016 that the jury's no-longer advisory penalty-phase decision constituted a verdict that, under Florida's constitution, must be unanimous. The state court then struck down that new law because it did not require a unanimous jury recommendation of death. The state legislature then amended the law in March 2017 to require a unanimous jury recommendation for death before a judge could consider imposing a death sentence.
In August 2016, the Delaware Supreme Court relied on the U.S. Supreme Court's decision to declare its death-sentencing procedures unconstitutional, and that December applied Hurst to all of the state's death-penalty cases, clearing the state's death row. With the Florida legislature's decision, Alabama became the only remaining state in the United States to permit a judge to base a death sentence on a jury's non-unanimous sentencing recommendation.
The Florida Supreme Court's application of the Hurst decision had created continuing controversy. Initially, the court applied its ruling retroactively, but only to cases in which the conviction and death sentence were finalized after June 24, 2002, the date on which the U.S. Supreme Court decided Ring v. Arizona. Ring held that capital defendants are "entitled to a jury determination of any fact on which the legislature conditions an increase in their maximum punishment"—that is, any facts necessary for the imposition of a death sentence.
As of January 23, 2020, 147 Florida death-row prisoners had been granted resentencings under Hurst, although an even larger number of unconstitutionally imposed death sentences that had completed their initial appeals before Ring were permitted to stand. Then, on January 23, the state court reversed course, "receded" from its decision in Hurst, and rescinded its jury unanimity requirement. The court's ruling in State v. Poole reinstated a 2011 death sentence in which the jury had voted 11-1 for death, and signaled the court's willingness to reverse prior rulings that had granted death-row prisoners new sentencing hearings.
The court's decision in Poole was the direct product of political changes in the composition of the state court. In 2019, Gov. Ron DeSantis replaced four retiring liberal and moderate judges with a slate of uniformly arch-conservative jurists. In Poole, the newly composed court distinguished between aggravating circumstances — facts that make a defendant "eligible" to be sentenced to death — which must be found by the jury, and the "selection" of the ultimate sentence after the weighing of aggravating and mitigating circumstances. The latter, the court said, involved judgments of mercy that could not be considered a factual determination and did not require a unanimous jury vote.
International
Jun 01, 2023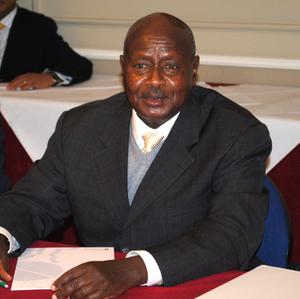 Uganda's Controversial ​
"

Anti-Homosexuality Act" Includes Possibility of Death Sentence
Victims' Families
May 30, 2023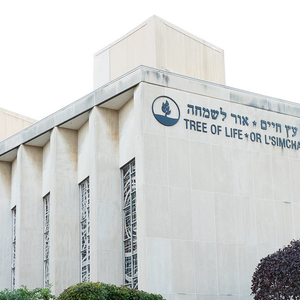 Victims' Families are Divided Over Death Penalty as Bowers Trial Begins