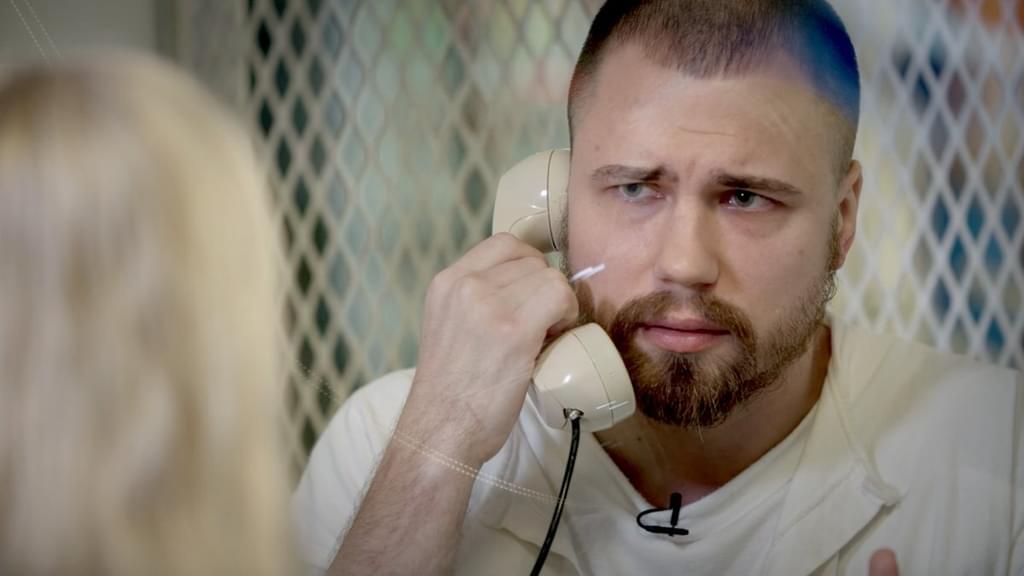 Finding "brazen misconduct" by a prosecutor who withheld exculpatory evidence from the defense and then secretly served as the trial judge's law clerk in the case, a Midland County, Texas judge has recommended that death-row prisoner Clinton Young (pictured) be granted a new trial.
In a 30-page factfinding order issued on April 26, 2021, Senior Judge Sid Harle excoriated former assistant district attorney Ralph Petty and the Midland County District Attorney's office for "shocking prosecutorial misconduct that destroyed any semblance of a fair trial" in Young's case. That conduct, which Harle said was known to at least two senior members of the District Attorney's office, included serving as part of the prosecution team that tried Young for murder and defended his conviction and death sentence on appeal while simultaneously acting as judicial clerk and legal adviser for the judge who was presiding over the trial and subsequent appeals in the trial court.
Harle said that Petty violated Young's due process rights by failing to disclose his dual role in the case and that trial judge John Hyde should have recused himself or been disqualified as a result of the conflict. "[T]he bias created by [Judge Hyde's] employment of Mr. Petty … deprived Mr. Young [of] due process of law" and required Hyde's disqualification from the case as a matter of law, Harle wrote. "The appearance of impropriety in Mr. Young's case is clear[:] … the court's law clerk was also the prosecutor for the State." As a result, Harle recommended to the appeals court that all judgments entered against Young at trial be declared "null and void."
Harle also sharply criticized the conduct of the Midland DA's office, which he said should have withdrawn or been disqualified from the case because of Petty's conflict. Instead, "[t]he Midland DA's [office] violated its statutory and constitutional obligations to protect Mr. Young's due process right to a fair trial by failing to disclose Mr. Petty's dual role to Mr. Young or his counsel during trial, and by keeping secret Mr. Petty's dual role through Mr. Young's new-trial proceeding, direct appeal, and initial postconviction proceeding." The unconstitutional failure to disclose Petty's clear conflict, Harle wrote, was, "unfortunately, part of a larger pattern of prosecutorial misconduct" in the case.
Young, who has long maintained his innocence, claimed that prosecutors had presented false testimony against him from their key witness, David Page. In 2017, after the federal courts had denied Young's federal habeas corpus petition, Petty filed a motion before Judge Robert Moore — for whom Petty was also clerking — seeking a death warrant for Young's execution. Judge Moore set Young's execution date for October 26, 2017. Young moved to withdraw the warrant based upon allegations that prosecutors had obtained his conviction and death sentence with false or perjured testimony from Page.
Young alleged that gunshot residue on Page's gloves and affidavits from four prisoners that Page had bragged about committing the killing and framing Young would show that Page was the actual killer. While Young faced an active death warrant and without notifying the defense, Petty filed a motion to grant use immunity to Page. Midland County District Attorney Laura Nodolf then secretly interviewed Page, who admitted to falsely implicating Young. While Petty argued in court that Young should be executed, Nodolf withheld the information about Page's admissions. "Ms. Nodolf knew that the interview needed to be disclosed," Harle wrote. "Yet, neither Mr. Petty nor anyone in the office disclosed that interview until after the Court of Criminal Appeals stayed Mr. Young's execution when it authorized [review of] Mr. Young's claim that Mr. Page testified falsely at his trial."
The trial court's recommendation will now go to the Texas Court of Criminal Appeals, which will issue a final ruling on whether Young will receive a new trial.
Petty's undisclosed conflict extends far beyond Clinton Young's case and taints a generation of Midland County trials. For at least 19 years, Petty worked part-time as a law clerk for several judges while also working full-time as a Midland County prosecutor. A USA Today investigation of available records, which covered the period from 2000 to 2019, when Petty retired from the prosecutor's office, uncovered at least 355 cases in which Petty prosecuted a defendant while also performing legal work for the judge trying the case. Seventy-three of those defendants, including Clinton Young, remain in prison, with 21 serving sentences of 50 years or more. Records show that Petty was paid at least $1,500 by the judge for postconviction work in Young's case while also working as a prosecutor opposing Young's appeals. In an act of judicial "rubberstamping," Judge Hyde issued an order dismissing Young's claims that was virtually identical to the findings and order Petty had submitted on behalf of the prosecution.
In an unusual turn of events, with the Midland County District Attorney's office recused from the case, the state of Texas filed briefs supporting Young's request for a new trial. "The State did not easily arrive at the conclusion that it must join Applicant in urging this Court to authorize [Young's] Writ Application," it stated. "But the factual allegations in the writ application, combined with the independent documents and records confirming them, amount to an extraordinary, if not unprecedented situation which potentially undermined the structural and procedural due process rights of Applicant at his capital trial proceeding."
Elsa Alcala, a former judge on the Texas Court of Criminal Appeals, told USA Today "[i]t is a breach of ethical conduct by both [Petty and the judge]. I don't know what they were thinking," she said.
Petty, who was declared an unavailable witness in the recent hearings after his lawyer sent a letter to the court saying he would invoke his Fifth Amendment privilege against self-incrimination if questioned about his actions, insists that his work did not violate legal ethics. "There was no unfair advantage for anyone. None whatsoever. The court was there to determine the truth, and that's the only information I gave them was the truth," he said.
Shortly after Petty retired in 2019, Nodolf came across records of Petty's actions while looking into billing matters. Her predecessor had not informed her of Petty's arrangement with the courts. Nodolf described her discovery as "infuriating" and immediately recused her office from Young's case, calling Petty's work a "direct violation" of ethics standards.
Facing formal discipline, Petty surrendered his law license. In an April 13, 2021 order prohibiting Petty from practicing law in Texas, the Texas Supreme Court wrote that Petty's resignation from the bar "is in the best interest of the public [and] the profession. … Therefore, the law license of Weldon Ralph Petty, Jr. of Midland, Texas, State Bar Card Number 15866500 is canceled. Weldon Ralph Petty, Jr. must immediately surrender his State Bar Card and Texas law license to the Clerk of the Supreme Court of Texas."
Prosecutors who break ethical rules rarely suffer any consequences for their misconduct. Since 2013, 400 complaints against prosecutors have been filed with the Texas state bar, and just 11 prosecutors have been publicly disciplined. "The State Bar has largely given prosecutors a pass," said Mike Ware, executive director of the Innocence Project of Texas. "That sends a strong message to prosecutors that they do not need to concern themselves with ethics or playing by the rules."
Juveniles
Jun 06, 2023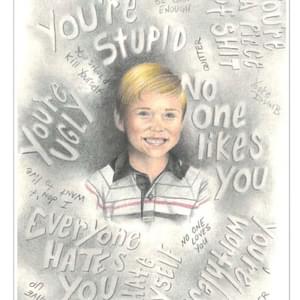 Jurors Who Sentenced Michael Tisius to Death Express Regret