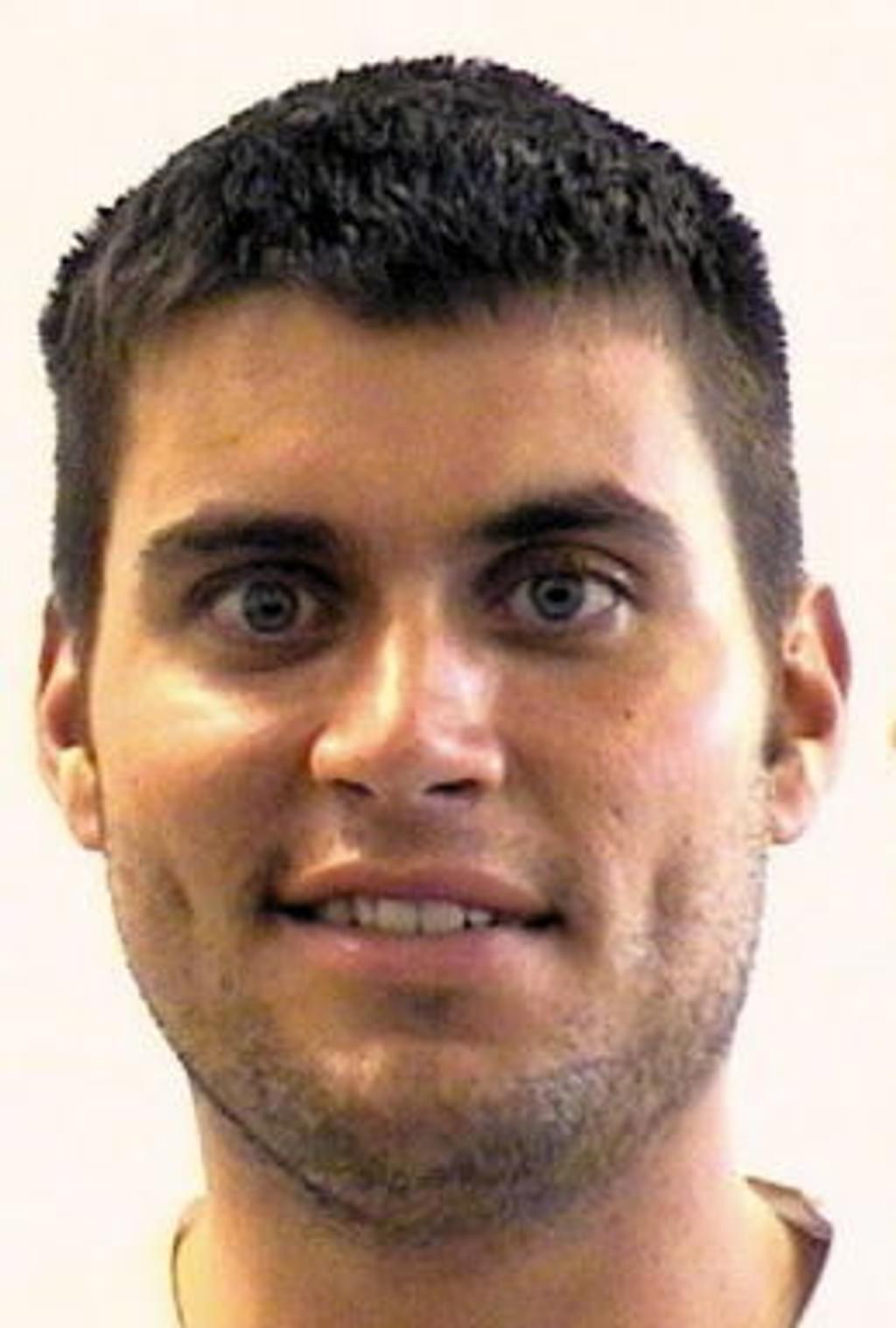 Two servicemen—one a former airman on the U.S. military death row, another a decorated Vietnam veteran sentenced to death in Pennsylvania—have won relief from their capital convictions or death sentences.
On August 1, 2018, the La Crosse Tribune reported that an Air Force court martial jury had imposed a life sentence on senior airman Andrew Witt (pictured, left) following a three-week capital resentencing trial. The verdict in Witt's case came two years after the U.S. Court of Appeals for the Armed Forces—the nation's highest military court—overturned his 2005 death sentence for murdering a fellow airman and his wife.
On July 25, 2018, the U.S. District Court for the Eastern District of Pennsylvania granted death-row prisoner Robert Fisher a new trial and sentencing hearing in the July 1980 murder of his girlfriend. If that case continues to a new capital trial, it will be Fisher's third trial and fourth capital sentencing hearing.
Witt's conviction in 2005 marked the first time a U.S. airman had been sentenced to death since 1992. His death sentence was first overturned in August 2013, when the Air Force Court of Criminal Appeals—an intermediate appellate court—ruled that his lawyers had been ineffective in failing to present mitigating evidence that he had suffered a traumatic brain injury four months before the murders. The military appealed that decision, and Witt's death sentence was reinstated by the Air Force Court of Appeals in July 2014. However, the Armed Forces appeals court agreed that Witt's penalty-phase lawyers had been ineffective and remanded the case for a new sentencing hearing. With Witt's resentencing, four prisoners remain on the U.S. military death row. Twelve other servicemen have had their military death sentences reduced to life in prison.

In Fisher's case, the federal court granted a new trial after the trial judge misinstructed the jury on the meaning of "reasonable doubt." It reversed Fisher's death sentence because the prosecution had sought the death penalty based on an aggravating circumstance that did not exist at the time of his first trial and because his lawyer failed to investigate and present mitigating evidence related to Fisher's military service in Vietnam, where he received a Purple Heart from President Lyndon Johnson (see picture below).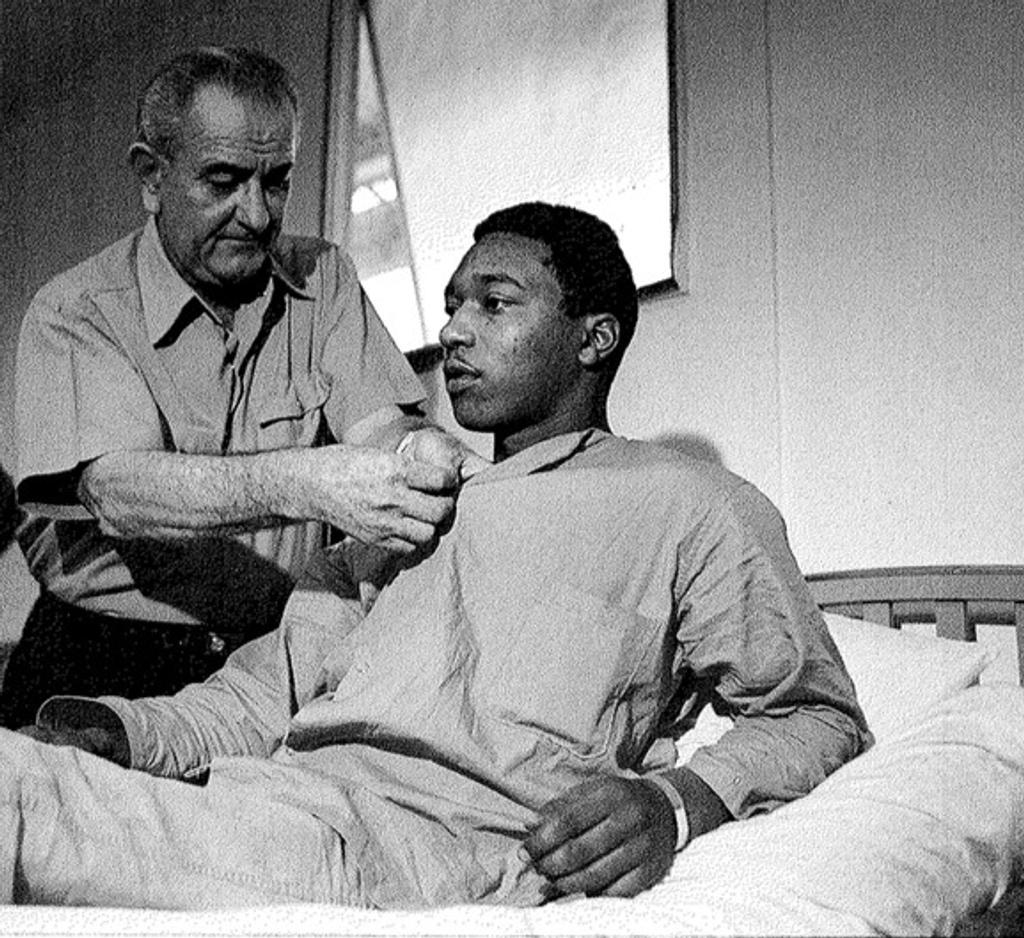 This was not the first time that one of Fisher's trials was problematic. At his first trial, Fisher's lawyer had him tell the jury about his military service and his Purple Heart medal but failed to investigate any problems related to Fisher's military service. Additionally, no mental health expert testified at Fisher's sentencing to explain his brain damage, the psychological after-effects of intense combat, or his other serious mental health impairments, drug usage, and adjustment difficulties after returning from Vietnam. His defense lawyer also failed to rebut the prosecution's portrayal of Fisher as simply a bad soldier.
Many veterans returning from war suffer from Post-Traumatic Stress Disorder or head trauma, and their effects can last for years after the soldier returns home. Fisher's was one of the cases featured in the Death Penalty Information Center report, Battle Scars: Military Veterans and the Death Penalty.
Sources
Chris Hubbuch, Former air­man from La Crosse off death row after new sen­tence in 2004 slay­ings, La Crosse Tribune, August 1, 2018; Associated Press, This for­mer air­man was spared the death penal­ty a 2nd time in 2004 dou­ble homi­cide case, Air Force Times, August 2, 2018; Oriana Pawlyk, New hear­ing for air­man await­ing mil­i­tary exe­cu­tion, Air Force Times, July 21, 2016.
Read the District Court rul­ing in Fisher v. Beard. See U.S. Military Death Penalty and Representation.
Juveniles
Jun 06, 2023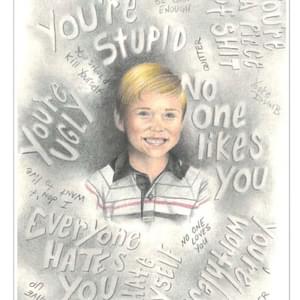 Jurors Who Sentenced Michael Tisius to Death Express Regret