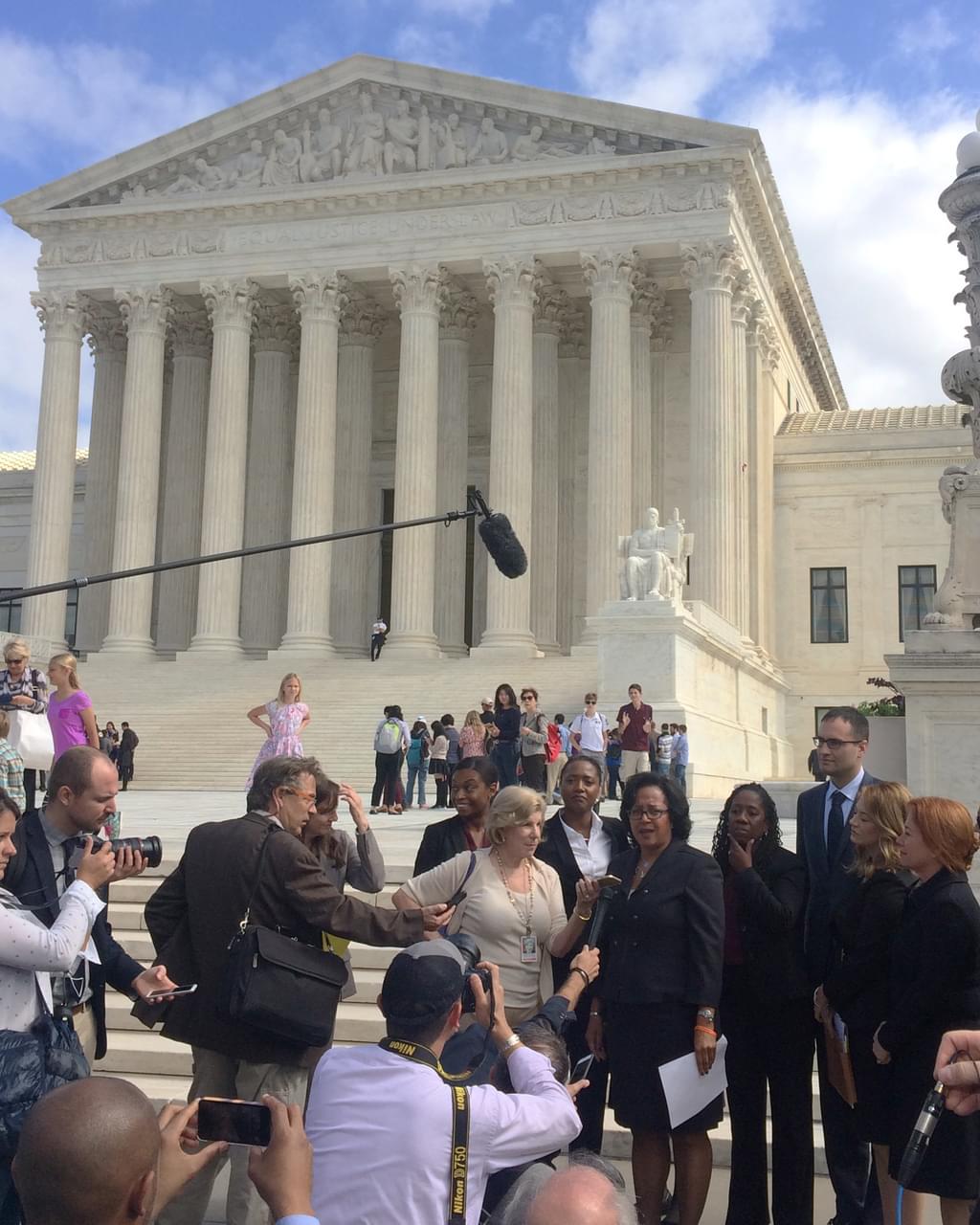 The U.S. Supreme Court heard oral argument on October 5 in Buck v. Davis, a Texas case in which Duane Buck was sentenced to death after his own lawyer presented expert testimony from a psychologist who called Buck more likely to commit acts of violence in the future because he is Black.
While Cecilia Marshall, widow of Thurgood Marshall, and Buck's stepsister, Phyllis Taylor—a survivor of the shooting—observed from the audience, Buck's counsel told the Court that the jury had sentenced Buck to death penalty based upon "a false and pernicious group-based stereotype" that equated being Black with being dangerous. Each of the seven justices who spoke during the hearing sharply criticized trial counsel's conduct, with Justice Samuel Alito saying "what occurred at the penalty phase of this trial is indefensible."
Six other defendants whose cases had been tainted by similarly biased testimony by the same psychologist have already received new sentencing hearings, but Buck has not. Texas argued that Buck's case is unique because his defense attorney, not prosecutors, invited the biased testimony. Buck's attorneys previously sought review of his case on the grounds that his lawyer was ineffective, but the U.S. Court of Appeals for the Fifth Circuit denied Buck a "Certificate of Appealability" (COA), which allows a defendant's claims to be heard on the merits by an appeals court.
During argument, the Justices raised concerns about the disparate rates at which Circuit Courts grant COAs. The Fifth Circuit denies them in about 60% of cases, while the Eleventh and Fourth Circuits deny them in only 6% and 0% of cases, respectively, meaning that defendants in the Fifth Circuit receive less review of their claims than those in the Eleventh or Fourth.
Justice Elena Kagan said, "[I would assume] you think this is such an extraordinary case, and that the 5th Circuit got this so wrong, that it's the best proof that there is that the court is approaching the COA inquiry in the wrong way." Justice Stephen Breyer agreed, saying, "It seems to me it proves the arbitrariness of what's going on." (Pictured: Buck's lead counsel, NAACP Legal Defense Fund Litigation Director Christina Swarns, being interviewed on the steps of the Court.)
Sources
Nina Totenberg, Supreme Court Hears ​'Indefensible' Death Penalty Case Where Race Linked To Violence, NPR, October 5, 2016; Adam Liptak, Justices Seem Ready to Find Bias in Trial of Black Man on Texas Death Row, New York TImes, October 5, 2016; Chris McDaniel and Chris Geidner, Supreme Court Poised To Side With Death Row Inmate In Case With Racist Testimony, BuzzFeed News, October 5, 2016; Lawrence Hurley, U.S. Supreme Court poised to back Texas death row inmate, Reuters, October 5, 2016.
Read the tran­script of the oral argu­ment here.
International
Jun 01, 2023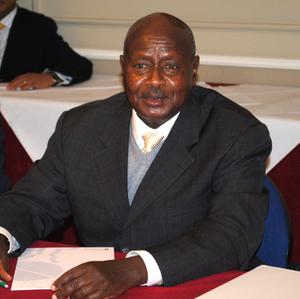 Uganda's Controversial ​
"

Anti-Homosexuality Act" Includes Possibility of Death Sentence
Victims' Families
May 30, 2023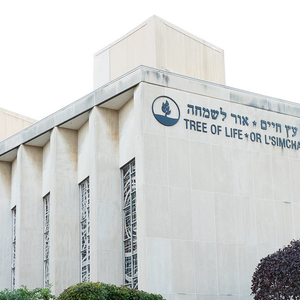 Victims' Families are Divided Over Death Penalty as Bowers Trial Begins