By a vote of 23-17, the Virginia State Senate has approved a bill that, if enacted, would ban capital punishment for defendants with severe mental illness. With the support of all nineteen Democratic senators and four Republicans, the bill passed the GOP-controlled Senate on January 17, 2019. It now moves on to the Commonwealth's House of Delegates, which is comprised of 51 Republicans and 49 Democrats.
SB 1137 defines severe mental illness as "active psychotic symptoms that substantially impair a person's capacity to (i) appreciate the nature, consequences, or wrongfulness of the person's conduct; (ii) exercise rational judgment in relation to the person's conduct; or (iii) conform the person's conduct to the requirements of the law."However, the bill excludes disorders that are "manifested primarily by repeated criminal conduct or attributable to the acute effects of voluntary use of alcohol or any drug."Under the proposal, the determination of severe mental illness would be made in the sentencing phase of trial, after the defendant already has been convicted. The jury (or the judge, if the defendant waives the right to a jury trial) would decide if the defendant has proven "by a preponderance of the evidence" that he or she was severely mentally ill at the time of the offense. A defendant found to be severely mentally ill would be sentenced to life without parole. The bill also provides for indigent defendants with mental illness claims to receive assistance from a mental health expert appointed by the court.
The bill's sponsor, Sen. Barbara Favola (D – Arlington), called the proposal "a vehicle for us to administer justice in a way that's humane and, I would say, in a way that reflects the values of Virginians." Sen. Scott Surovell (D – Fairfax), said the mental illness exemption would have limited impact in Virginia because of the decline in death sentences across the state, but was a necessary mental-health reform. "The reality is we have a broken mental health system in this country," he said. "We have a broken mental health system in this state. We don't give it enough money." Senate Minority Leader Richard Saslaw (D – Fairfax), who called himself "a pretty strong proponent of capital punishment," supported the bill, saying that, when it comes to defendants who are severely mentally ill, "probably we ought to think twice."
Virginia is second only to Texas in the number of executions carried out since 1976, but it has had a sharp decline in the use of the death penalty in recent years. No one has been sentenced to death in Virginia since 2011, and just two men remain on the state's death row. In July 2017, lawyers for William Morva, a seriously mentally ill death-row prisoner suffering from a delusional disorder that his lawyers said left him unable to distinguish his delusions from reality, unsuccessfully sought a commutation from Governor Terry McAuliffe. Previously, Governors James Gilmore and Timothy Kaine commuted the death sentences of Calvin Swann and Percy Walton, citing concerns about serious mental illness. Other states are also considering legislation that would ban the death penalty for seriously mentally ill defendants. In 2017, bills were introduced in seven states, including Virginia, calling for such measures. The American Bar Association in 2016 issued a white paper in support of a mental-illness exemption.
(Laura Vozzella, Bill to ban death penalty for severely mentally ill clears GOP-controlled Va. Senate, The Washington Post, January 17, 2019; Patrick Wilson, Va. Senate passes bill to bar death penalty for seriously mentally ill, Richmond Times-Dispatch, January 17, 2019.) See Recent Legislative Activity and Mental Illness.
Innocence
Sep 20, 2023
Glynn Simmons Exonerated
48

Years After He Was Sentenced to Death in Oklahoma
Arbitrariness
Sep 13, 2023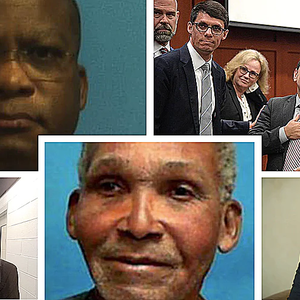 When Jurors Do Not Agree, Should a Death Sentence Be Imposed?