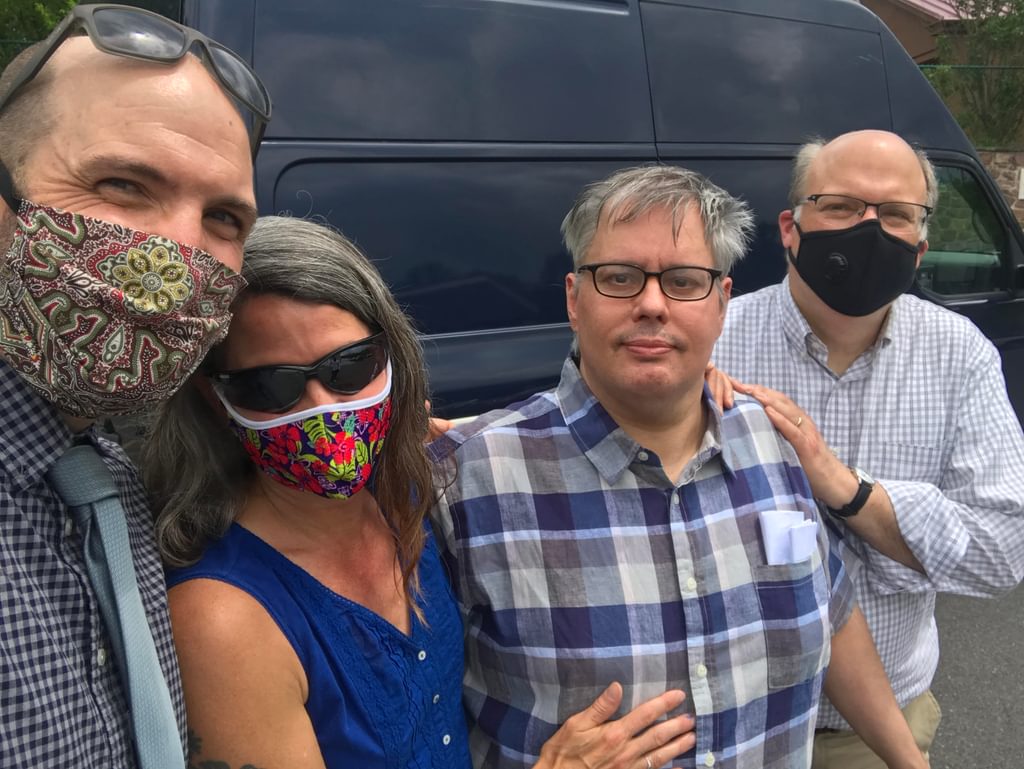 Twenty-eight years after Philadelphia prosecutors first sought to take his life for the murder of four-year-old Barbara Jean Horn, Walter Ogrod (pictured, second from right, with members of his defense team) has been exonerated from Pennsylvania's death row.
In a dramatic virtual hearing on June 5, 2020 that was attended by Ogrod, his family, Barbara Jean's mother, counsel, and the media, Philadelphia Court of Common Pleas Judge Shelley Robins New granted a joint motion by prosecutors and defense counsel to overturn his wrongful conviction and death sentence. Robins New denied Philadelphia prosecutors' motion to dismiss the charges against Ogrod saying she lacked jurisdiction to do so, but agreed to reduce the charges to third-degree murder, allowing Ogrod to be released on bail.
Members of the defense team drove Ogrod out of the State Correctional Institution–Phoenix that afternoon, ending 23 years of wrongful confinement on death row. Ogrod met the media outside a local convenience store, where he declined to speak about himself but offered condolences to the family of George Floyd and expressed concern for other still incarcerated Pennsylvania death-row prisoners whom he said were innocent.
Philadelphia courts were closed except for emergency matters because of ongoing protests against police violence, but Robins New said she would seek an expedited hearing in front of the homicide court calendar judge to rule on the prosecution's motion to dismiss the charges against Ogrod. On June 10, 2020, Judge Leon Tucker granted the prosecution's motion to dismiss the charges, completing Ogrod's exoneration.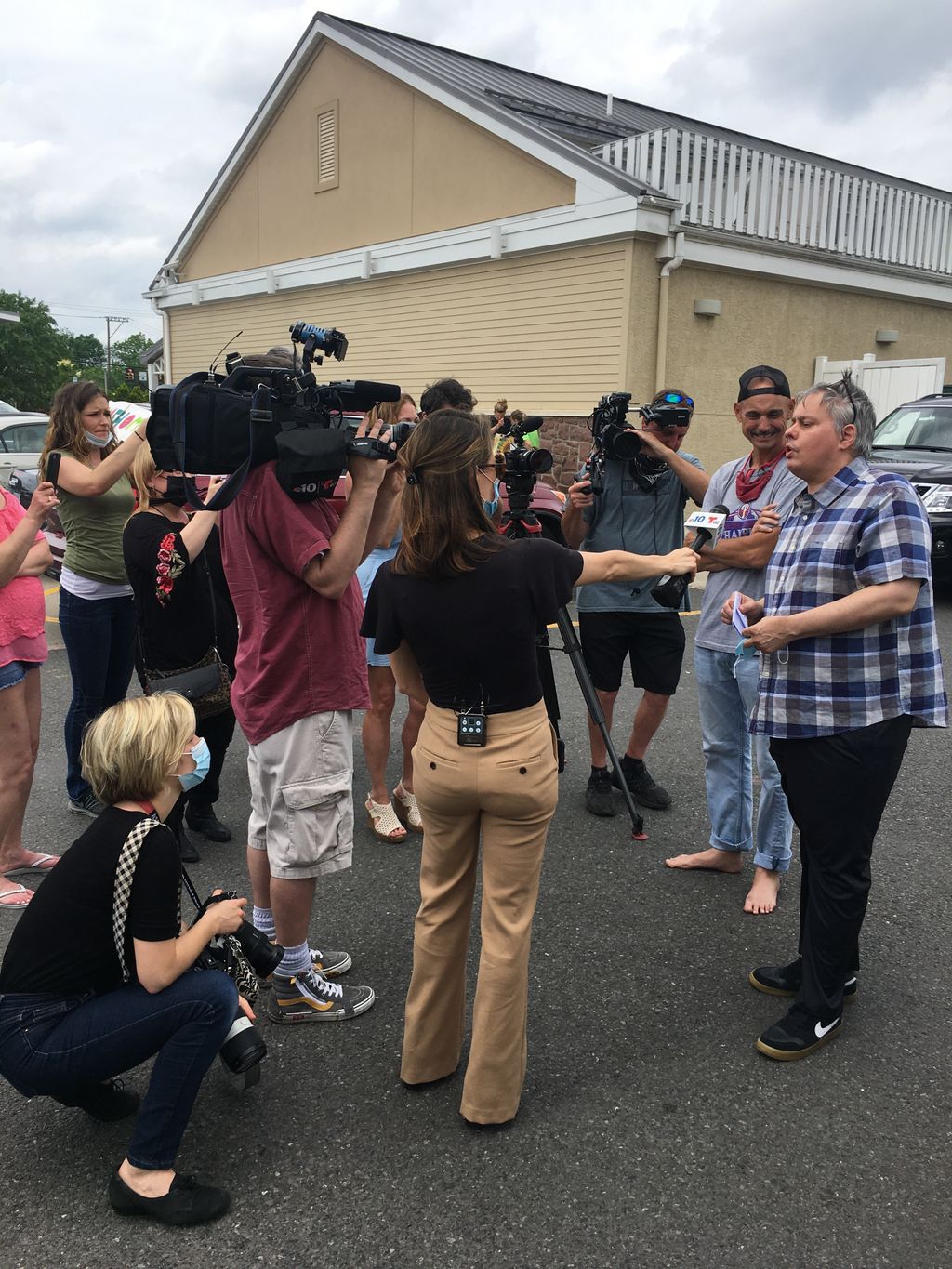 The hearing was held three months after the Philadelphia District Attorney's office filed a briefing calling Ogrod "likely innocent" and supporting the reversal of his conviction. During those months, Ogrod became ill with symptoms of COVID-19, though the corrections department refused to confirm whether he was among the prisoners at SCI-Phoenix who tested positive for the virus. While he was ill, Robins New denied a motion to conduct an expedited hearing on his post-conviction challenge to his conviction and death sentence and the Pennsylvania Department of Corrections defied an order by another judge, later withdrawn, to transport Ogrod to an independent hospital to obtain medical care.
Ogrod has consistently maintained his innocence in the 1988 murder of four-year-old Barbara Jean Horn. His first trial ended in a mistrial when one of the 12 jurors who had voted to acquit changed his mind. Before his second trial, prosecutors engaged the assistance of John Hall, a notorious jailhouse informant whom they nicknamed "the Monsignor," who worked with another informant to fabricate a confession from Ogrod. That testimony, along with a false confession elicited after 14 hours of interrogation by homicide detectives who had coerced false confessions in several other cases, sent Ogrod to death row.
Ogrod's case first attracted widespread attention from a 2004 investigative series by reporter Tom Lowenstein, who later wrote a book, The Trials of Walter Ogrod, about the case. It later became the subject of an episode of the CNN television series, Death Row Stories.
Ogrod's exoneration efforts gained new momentum with the support of both the Philadelphia District Attorney's office and Sharon Fahy, the mother of the murder victim. A review of Ogrod's case by the DA's Conviction Integrity Unit (CIU) concluded that the evidence used to send Ogrod to death row had been "false, unreliable and incomplete." His conviction, CIU Chief Patricia Cummings said, was a "gross miscarriage of justice," marred by police and prosecutorial misconduct—including the presentation of junk science and false informant testimony, and withholding exculpatory evidence concerning the cause of the young girl's death. In April 2020, Fahy submitted an affidavit supporting Ogrod's release. She said, "I am sad and angry to find out 32 years later that key evidence was withheld from me, my family and the courts. My daughter is never coming home but I wanted justice for her, not simply a closed case with an innocent person in jail."
At the June 5 hearing, Assistant District Attorney Carrie Wood offered an emotional apology for the mishandling of the case. "First, I must turn to Mr. Ogrod and his family and friends," Wood said. "I am sorry it took 28 years for us to listen to what Barbara Jean was trying to tell us…. That you are innocent. That the words on that statement came from detectives and not you. And that we not only stole 28 years of your life, but that we threatened to execute you based on falsehoods."
She then addressed Fahy, saying, "This office has not told you the truth about what happened to your little girl so many years ago. The truth is painful, and terrible, but it is what you deserved to hear from this office. And we did not do that. And I am so sorry. One of the most difficult things for me is not being able to tell you who did this to Barbara Jean. I can't imagine the pain of thinking a chapter of your life has been closed only for it to reopen with unanswered questions."
Finally, Wood apologized to the people of Philadelphia. "The errors made in this case made the streets less safe and I fear that the true perpetrator in this case, having been left on the streets, may have brought harm to others," she said. "That is the impact of … wrongful convictions on our community. And for that, this office must apologize. And we must do better."
District Attorney Larry Krasner spoke at a news conference on the case, calling it "hard to celebrate" because it has caused so much pain. "These kinds of events, in which the system corrects itself, are absolutely essential to the restoration of trust between the community and law enforcement," Krasner said.
James Rollins, an attorney for Ogrod, echoed those sentiments in a statement. "Today Mr. Ogrod has been given the opportunity to put his unfair trial and harrowing incarceration behind him and begin to create a new, better life. It is a profound moment, filled with happiness and hope. Not only for Mr. Ogrod, but also for other innocent, wrongfully convicted individuals. There is hope that the system will learn from Mr. Ogrod's case and there is hope that Barbara Jean Horn's real killer will be brought to justice."
Ogrod will likely become the 169th person exonerated from death row in the United State since 1973. Another Philadelphia exoneration is also pending — that of Kareem Johnson. The Pennsylvania Supreme Court assured that Johnson will be exonerated from Pennsylvania's death row when it ruled on May 19 that his reprosecution would violate the state's double jeopardy protections. The court returned the case to the Pennsylvania Superior Court with directions to enter an order granting Johnson's motion to bar retrial. A third Philadelphia death-row prisoner, Christopher Williams, was exonerated in December 2019.
The exonerations of Ogrod and Johnson will bring the total number of Pennsylvania death-row exonerations to nine, six of them from Philadelphia.
Sources
Chris Palmer, He spent 23 years on death row for a Philly mur­der he said he didn't com­mit. On Friday, a judge over­turned his con­vic­tion., Philadelphia Inquirer, June 5, 2020; Jordan Smith, WALTER OGROD SEES WRONGFUL CONVICTION OVERTURNED AFTER 23 YEARS ON PENNSYLVANIA'S DEATH ROW, The Intercept, June 5, 2020; Martin Pengelly, Pennsylvania man who wrong­ly spent 23 years on death row is freed, The Guardian, June 5, 2020; Cherri Gregg, Philly man wrong­ful­ly con­vict­ed of killing 4‑year-old girl set free after 30 years behind bars, KYW Newsradio, June 5, 2020; David Williams, A wrong­ful­ly impris­oned man is free after 23 years on Pennsylvania's death row, CNN, June 8, 2020. Updated on June 10, fol­low­ing the for­mal dis­missal of the charges against Mr. Ogrod.

Read the state­ment by Walter Ogrod's defense counsel.
Photos by Loren Stewart (top) and Samuel B. Angell (right), cour­tesy of Walter Ogrod.
Sentencing Alternatives
Mar 21, 2023
California to Close San Quentin's Death Row as Part of a Broader Prison Reform
International
Mar 20, 2023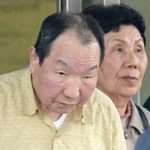 INTERNATIONAL

: Longest Serving Death Row Prisoner in the World Has Case Reversed
Mental Illness
Mar 17, 2023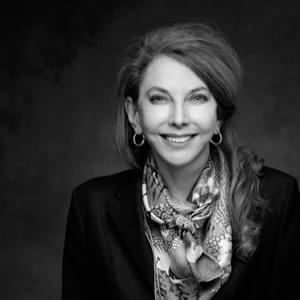 MENTAL

ILLNESS

: Sally Satel op-ed: ​

"

The Flawed Case for Executing the Mentally Ill"