In an execution an expert has characterized as "botched," Arizona Department of Corrections personnel failed for 25 minutes to set an intravenous line in Clarence Dixon's arms on May 11, 2022 before performing a bloody and apparently unauthorized "cutdown" procedure to insert the IV line into a vein in his groin. It was the first execution the state had carried out after a nearly eight-year hiatus following the botched two-hour execution of Joseph Wood on July 23, 2014.
Fox News media witness Troy Hayden reported that the execution team had trouble inserting the IV line and that Dixon appeared to be in pain and grimaced during the insertion process. He said that after about 25 minutes, the execution team cut into Dixon's groin to place the IV line there. Associated Press reporter Paul Davenport, who also witnessed the execution and saw the incision being made, said at the post-execution news conference that execution team members had "to wipe up a fair amount of blood" from Dixon's groin. Taylor Tasler, a media witness from Phoenix NBC affiliate KTAR, reported that Dixon gasped after the drugs were administered, losing consciousness shortly thereafter.
Lethal-injection experts said the amount of time it took to set the IV line was indicative of serious problems. "It's a sign of desperation (on the part of the execution team), and it's a sign of an unqualified executioner," Fordham Law Professor Deborah Denno said. Austin Sarat, an Amherst College professor and author of Gruesome Spectacles: The Cultural Reception of Botched Executions in America, said "the repeated efforts to place the IVs were serious problems in the execution itself." Sarat noted that Dixon's execution appeared to have violated Arizona's execution protocol, which, he said, allows "peripheral IV catheters or a central femoral line as determined by the Director acting upon the recommendation of the IV Team Leader" but does not include a "cut-down" to insert an IV in the groin.
Michael Radelet, a University of Colorado-Boulder sociologist and longtime death-penalty researcher, said, "I would classify it as a botch, recognizing that not everyone would agree with that. But things did not go right." Dixon's execution, Sarat said, "shows yet again that lethal injection is by no means a humane process."
Dixon's execution reflects continuing serious problems in Arizona's execution process. Lawyers for Frank Atwood, whom the state is scheduled to put to death on June 8, 2022, reviewed 14 prior Arizona lethal-injection executions and found that IV insertion took from 7 to 54 minutes, with IV placement in half the executions taking 23 minutes or more.
Defense lawyers say that these problems are exacerbated by the lack of transparency about Arizona executions. Dixon's lawyer, assistant federal public defender Amanda Bass, said "[s]ince Arizona keeps secret the qualifications of its executioners, we don't know whether the failure to set two peripheral lines in Mr. Dixon's arms was due to incompetence, which resulted in the unnecessarily painful and invasive setting of a femoral line." The Arizona Department of Corrections, Rehabilitation, and Reentry did not respond to media requests for information about the training of the execution team members tasked with inserting the IV.

Arizona's execution protocol was the subject of litigation after Wood's botched execution, in which he reportedly gasped and snorted more than 640 times as executioners injected him with 15 doses of the two drugs used at the time. The state reached a deal in 2017 to abandon that two-drug protocol, replacing it with a single drug, the barbiturate pentobarbital. In 2020, the state settled a media access lawsuit after the U.S. Court of Appeals for the Ninth Circuit found that the media had a First Amendment right to witness executions but not to know the identity of the state's drug supplier. Under that settlement, the state agreed to allow witnesses to see and hear the entirety of the execution, while keeping the identity of its drug suppliers secret.
In April 2021, a heavily-redacted invoice obtained by The Guardian showed that, in October 2020, Arizona ordered 1,000 vials of pentobarbital. Each one-gram vial cost the state $1,500, for what the newspaper described as a "jaw-dropping" total of $1.5 million. Two months later, another Guardian investigation revealed Arizona had "refurbished" its gas chamber and spent more than $2,000 to acquire ingredients to execute prisoners with cyanide gas, the same gas used by the Nazis to murder more than one million men, women, and children during the Holocaust.
Later in 2021, the Arizona Attorney General's office sought to shorten judicial review in the cases of Dixon and Atwood after learning that the shelf life of the drugs it intended to use in the executions would expire before the executions could be carried out.
Atwood is challenging his June 8 scheduled execution, for which he must choose between cyanide gas or lethal injection. Atwood's lawyers argue that both methods would result in unconstitutionally cruel and unusual punishment. They point to the lengthy IV insertion process and the possibility of femoral vein access as potential sources of excruciating pain in Atwood's execution, given Atwood's spinal condition, disability, and overall frailty.
Sources
Jimmy Jenkins, Arizona strug­gles to admin­is­ter lethal injec­tion drugs, Arizona Central, May 18, 2022; Austin Sarat, Time, the Execution Process, and the Botched Lethal Injection of Clarence Dixon, Verdict, May 16, 2022; Jacques Billeaud, Experts: Arizona exe­cu­tion­ers took too long to insert IV, Associated Press, May 12, 2022; Jimmy Jenkins and Chelsea Curtis, Arizona exe­cutes Clarence Dixon for 1978 mur­der of Deana Bowdoin, Arizona Central, May 11, 2022; Navajo man exe­cut­ed in Arizona prison, Indian Country Today, May 11, 2022; Clarence Dixon exe­cu­tion updates: Ducey says exe­cu­tion is jus­tice served, Arizona Central, May 11, 2022.
New Voices
Mar 03, 2023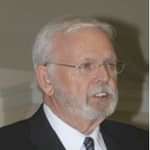 NEW

VOICES

: Former Warden Shares Traumatic Experience of Overseeing Executions
Mental Illness
Feb 27, 2023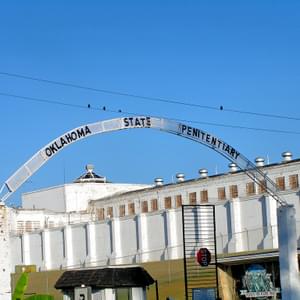 Former Oklahoma Corrections Officials Criticize ​
"

Relentless Pace of Executions"