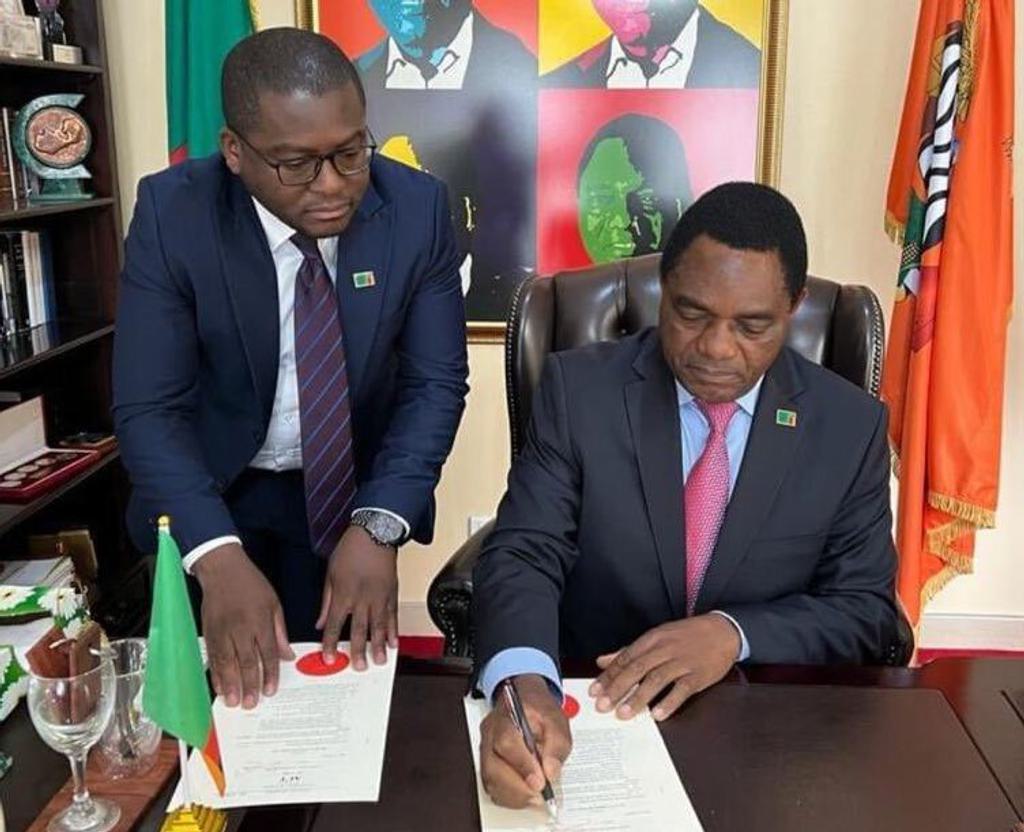 Fulfilling a pledge made while campaigning for office, Zambian President Hakainde Hichilema on December 23, 2022 signed legislation abolishing the nation's death penalty (pictured). Zambia's repeal of its colonial-era capital punishment law made it the 25th sub-Saharan nation in Africa to abolish the death penalty. The new law also removed the offense of criminal defamation of the President from Zambia's penal code.
In announcing the repeals, President Hichilema tweeted: "Promised to amend laws that inhibit democracy, human rights, good governance & basic freedoms. #PromisesDelivered."
Hichilema submitted the bill to end capital punishment to parliament on May 25, 2022, in commemoration of Africa Freedom Day. He also commuted the sentences of 30 death-row prisoners that day.
Zambian human rights activist Brebner Changala called the action a "huge milestone in the removal of colonial laws that do not fit in the democratic dispensation of the country." Amnesty International issued a statement welcoming the repeal. Tigere Chagutah, Amnesty's Regional Director for East and Southern Africa praised Zambia for "a good and progressive move that shows the country's commitment to protecting the right to life."
"Zambia's decision to ban the death penalty should serve as an example to countries in the region that still use the death penalty and compel them to take immediate steps to end this cruel, inhuman and degrading form of punishment," Chagutah said.
Zambia is the fifth sub-Saharan African nation to abolish the death penalty this decade. Chad abolished the death penalty for all crimes in May 2020. Then, in July 2021, the Sierra Leone parliament voted unanimously to abolish its death penalty. In May 2022, the Central African Republic adopted legislation to abolish the death penalty and the new criminal code adopted by Equatorial Guinea in September 2022 removed the death penalty from its statute books.
Sources
Chiamaka Okafor, Zambia abol­ish­es death penal­ty, crim­i­nal defama­tion, Premium Times, Nigeria, December 25, 2022; Zambia abol­ish­es death penal­ty, Agence France-Presse, December 24, 2022; Zambia: Amnesty International wel­comes the abol­ish­ment of the death penal­ty, Amnesty International, December 24, 2022.

Read the tweet by Zambian President Hakainde Hichilema announc­ing abo­li­tion of death penalty.
Human Rights
May 24, 2023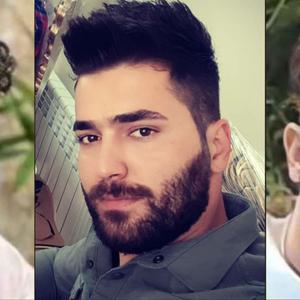 Iran Continues Aggressive Use of Death Penalty Despite International Condemnation