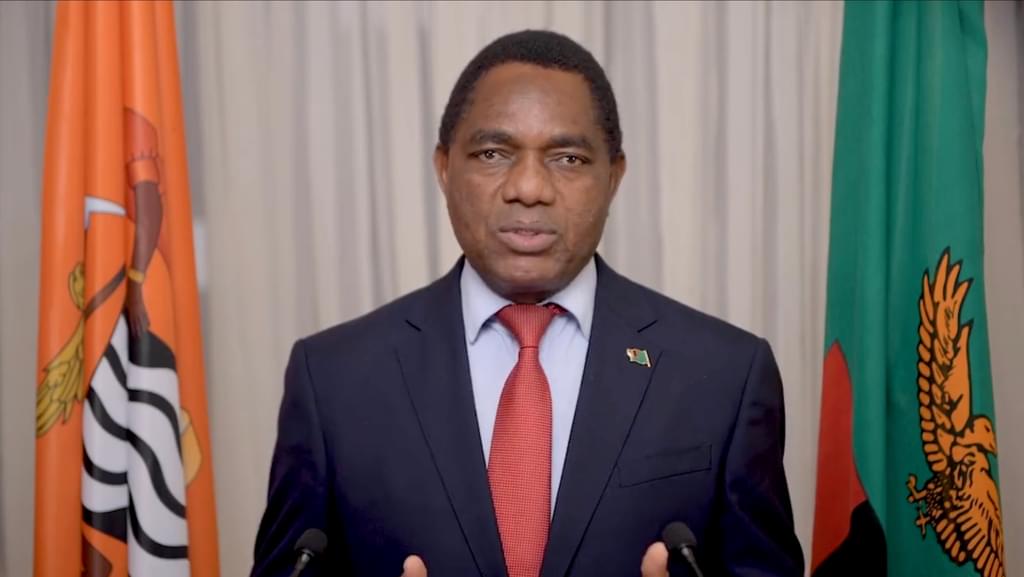 Two more African nations have taken major steps towards abolishing the death penalty.
On May 25, 2022, Zambian President Hakainde Hichilema (pictured) announced that, in commemoration of Africa Freedom Day, he was commuting the sentences of 30 death-row prisoners and submitting a bill to parliament to end capital punishment in the southern African nation. Two days later, the National Assembly of the Central African Republic voted by acclamation to pass a law abolishing that nation's death penalty.
In addressing his nation of more than 18 million people, President Hichilema said that his "New Dawn" government "has taken a decision, a big decision, to end the death penalty in our country."
"We believe in showing strength through our compassion and we believe in rights for all citizens, including the right to life," Hichilema said.
The death-penalty abolition bill in the Central African Republic is expected to become law in a matter of days, when it is officially promulgated by President Faustin Archange Touadéra. The country of 5.5 million people is then expected to take steps to ratify the Second Optional Protocol to the International Covenant on Civil and Political Rights, an international treaty abolishing the death penalty.
The Central African Republic last carried out an execution in 1981. Zambia's last execution was in 1997. The human rights group Amnesty International classifies both nations as "abolitionist in practice."
According to Amnesty, 257 people were on Zambia's death row at the end of 2021, including nine people sentenced to death during the course of the year. Three of the country's death-row prisoners were exonerated and the sentences of all 23 people who had been on death row for more than eight years were commuted in 2021. Amnesty reported that there were no death sentences imposed in the Central African Republic in 2021 and no one is currently on the nation's death row.
The countries join a growing list of African nations to have abandoned the death penalty. Guinea abolished capital punishment in 2016, followed by Chad in 2020 and Sierra Leone in 2021.
When abolition is finalized in Zambia and the Central African Republic, 110 countries will have ended capital punishment. Amnesty reports that 144 countries — more than two-thirds of the world's nations — have abolished the death penalty in law or practice. The death penalty remains in force in 55 countries, Amnesty said.
Sources
Zambian President announces ​'big deci­sion' to abol­ish death penal­ty, Africa News, May 25, 2022; Rights office wel­comes Zambia's pledge to abol­ish the death penal­ty, UN News, May 27, 2022; President Hakainde Hichilema, To mark Africa Freedom Day tomor­row, we have asked Parliament to con­sid­er remov­ing the death penal­ty from the laws of #Zambia., Twitter, May 24, 2022; Peter Kum, Centrafrique: l'assemblée nationale vote l'abo­li­tion de la peine de mort., Agence Anadolu, May 28, 2022; Umer Jamshaid, C.Africa MPs Vote To End Capital Punishment, Urdu Point, May 28, 2022; Central African Republic abol­ish­es death penal­ty, Vatican News, May 28, 2022; Amnesty International Global Report Death sen­tences and exe­cu­tions 2021, Amnesty International, May 24, 2022.
Innocence
Sep 20, 2023
Glynn Simmons Exonerated
48

Years After He Was Sentenced to Death in Oklahoma
Arbitrariness
Sep 13, 2023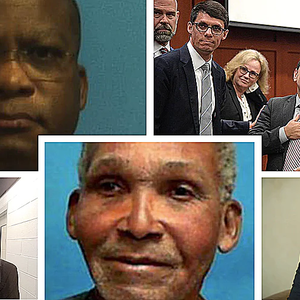 When Jurors Do Not Agree, Should a Death Sentence Be Imposed?