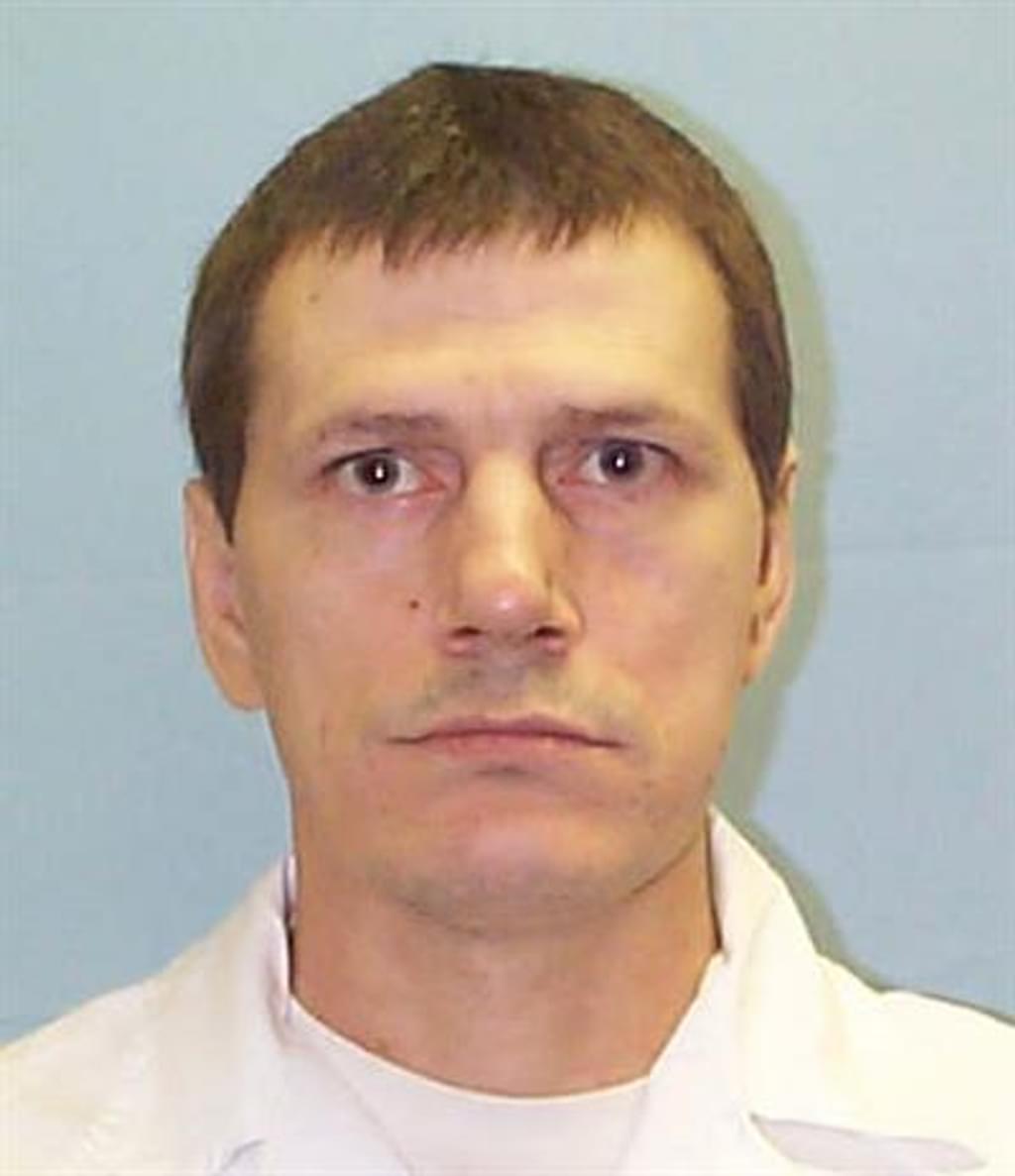 Alabama has set an execution date for Doyle Lee Hamm (pictured), a 60-year-old man with terminal cranial and lymphatic cancer that his lawyer says has rendered his veins unusable for lethal injection. Hamm has received radiation and chemotherapy, and was scheduled for surgery to remove a cancerous lesion on December 13, but Alabama prison officials cancelled the surgery and instead informed Hamm that a death warrant had been issued scheduling his execution for February 22, 2018.
In September, Hamm's attorney, Bernard Harcourt, asked anesthesiologist Dr. Mark Heath to examine Hamm to determine whether his veins would be suitable for the execution protocol. Dr. Heath found that Hamm has virtually "no accessible veins" in his arms and legs, and that his lymphatic cancer would complicate any attempts at the already challenging procedure of obtaining central vein access. Heath concluded, "the state is not equipped to achieve venous access in Mr. Hamm's case."
In a commentary in The New York Times, Harcourt wrote that Hamm "will suffer an agonizing, bloody, and painful death" if prison officials proceed with the execution as planned. "Our justice is so engrossed with how we kill that it does not even stop to question the humanity of executing a frail, terminally ill prisoner," Harcourt wrote. "Mr. Hamm's serious and deteriorating medical condition poses an unacceptable risk that he will experience significant pain."
Andrew Cohen of the Brennan Center for Justice wrote in a December 15 commentary that Hamm's case "has come to symbolize the injustice of [Alabama's death-penalty] system. The idea that executioners want to make sure they kill Hamm before he dies of cancer, the fact that it is likely the lethal injection itself will cause him 'needless pain' before he dies, may be abhorrent but it's entirely consistent with the way state officials have handled Hamm's case for years."
When Hamm was sentenced to death in September 1987, his jury did not unanimously agree on his sentence, but Alabama law permitted the trial judge to impose a death sentence based upon a jury's non-unanimous sentencing recommendation. At that time, Alabama was one of only three states to permit that practice; and now it is the only state to do so.
Cohen wrote that Hamm's constitutional rights "were ignored in virtually every way" during the trial. "Witnesses changed their stories, ultimately testifying against him only after they were charged as co-defendants and made sweetheart plea deals. His trial lawyer did a miserable job during the mitigation phase, failing utterly to give jurors a fair sense of the intellectual disability, or perhaps brain damage, from which Hamm has suffered his whole life." During state post-conviction review of Hamm's case, the trial court denied his appeal by adopting verbatim an order written by the state attorney general's office, without even removing the word "proposed" from the title. In 2016, Hamm sought review of that practice from the U.S. Supreme Court, but the court declined to review his case.
In November 2017, Ohio was scheduled to execute Alva Campbell, a gravely ill prisoner with severe chronic obstructive pulmonary disorder and cancer, whose veins, his lawyers said, were not appropriate for lethal injection. The state started, then halted, the execution after prison personnel were unable to find a vein in which they could place the IV line.
Sources
(B. Harcourt, ​"The Ghoulish Pursuit of Executing a Terminally Ill Inmate," The New York Times, December 20, 2017; J. Gonnerman, ​"The Decades-Long Defense of an Alabama Death-Row Prisoner Enters a Final Phase," The New Yorker, December 19, 2017; A. Cohen, Alabama Wants To Execute a Terminally Ill Man on Death Row, Brennan Center for Justice, December 15, 2017; C. Robinson, ​"Execution date set for con­vict­ed killer in Alabama who is ter­mi­nal­ly ill," AL​.com, December 13, 2017.) See Arbitrariness, Lethal Injection, and Upcoming Executions.
Innocence
Sep 20, 2023
Glynn Simmons Exonerated
48

Years After He Was Sentenced to Death in Oklahoma
Arbitrariness
Sep 13, 2023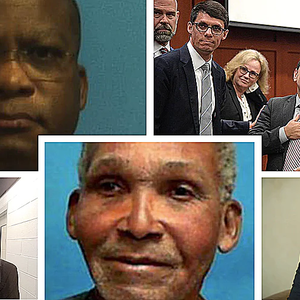 When Jurors Do Not Agree, Should a Death Sentence Be Imposed?