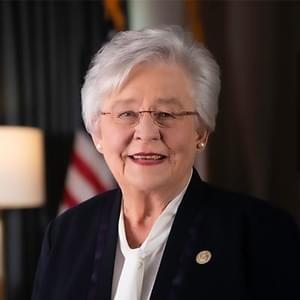 Alabama Governor Kay Ivey (pictured) has halted executions and ordered a "top-to-bottom review" of the state's execution procedures, five days after failures by corrections personnel to establish an intravenous execution line caused Alabama to call off the November 17, 2022 execution of Kenneth Smith.
The botched execution of Smith marked the third time since 2018 and the second time in two months that Alabama had called off an execution in process. In addition, on July 28, 2022, executioners took three hours to set an IV line before putting Joe Nathan James to death, the longest botched lethal-injection execution in U.S. history,
As ADOC had after each of the botched and aborted executions, Ivey insisted that ADOC was not responsible for the problems. In a November 21, 2022 statement released in connection with her announcement, Ivey said, "I don't buy for a second the narrative being pushed by activists that these issues are the fault of the folks at Corrections or anyone in law enforcement, for that matter. I believe that legal tactics and criminals hijacking the system are at play here." Nonetheless, Ivey said, "For the sake of the victims and their families, we've got to get this right. … I simply cannot, in good conscience, bring another victim's family to Holman looking for justice and closure, until I am confident that we can carry out the legal sentence."
A news release from the governor's office said that Ivey had asked Alabama Attorney General Steve Marshall to withdraw two motions filed by prosecutors asking the Alabama Supreme Court to set an execution date for James Barber and to reschedule Miller's execution. The release said that "The governor also requests that the attorney general not seek additional execution dates for any other death row inmates until the top-to-bottom review is complete."
Marshall withdrew the pending motions later that day.
The governor's news release was accompanied by a statement from Department of Corrections Commissioner John Hamm in which he asserted that "[e]verything is on the table — from our legal strategy in dealing with last minute appeals, to how we train and prepare, to the order and timing of events on execution day, to the personnel and equipment involved. The Alabama Department of Corrections is fully committed to this effort and confident that we can get this done right."
Legal reform and social justice advocacy groups praised Ivey's decision to undertake a review, but expressed concern about the independence and transparency of the process. In a joint statement, the Southern Poverty Law Center, Alabama Arise, and Project Hope to Abolish the Death Penalty said, "Every government program, especially executions, should be transparent from the start. We are relieved that there will be a review, and dismayed that our state won't simply throw out this archaic and unnecessary punishment. Among other things, at a minimum this review should assess the toll taken on corrections workers & establish PTSD support for tortured prisoners and corrections officers alike."
The Equal Justice Initiative said, "What has happened during executions in Alabama is unconscionable, unnecessary and completely avoidable…. Improved reliability will require state officials to not just blame condemned prisoners, lawyers and others who have a right to insist on constitutional procedures that are not cruel. It will mean thoroughly examining their own protocols and procedures and being less secretive and dismissive of the great responsibility they have if they are going to engage in lethal punishment."
Death Penalty Information Center Executive Director Robert Dunham praised Ivey's decision but took issue with her attempt to deflect the blame for the execution teams' failures. "Legal efforts aimed at ensuring that ADOC executioners do not torture prisoners to death are not — and have never been — the cause of ADOC's serial failures to timely establish execution IV lines. Nor are they the cause of ADOC's evasiveness, lack of transparency, and repeated false statements to the media and the public," he said. Saying that ADOC "cannot be trusted to meaningfully investigate its own incompetence and wrongdoing," Dunham called for an independent investigation.
"Alabama should not be carrying out further executions until it is willing to be accountable for its actions, accept responsibility for its failures, and commit to truthfulness and transparency in any further executions," he said.
On November 17, Alabama halted the execution of Kenneth Smith after officials spent an hour attempting unsuccessfully to set an IV line. A similar set of problems arose on September 26, when the state also had to call off the execution of Alan Miller. In both cases, lower federal courts had issued injunctions blocking the execution that the U.S. Supreme Court lifted after the executions had been scheduled to start. The after-hours actions of the Court left the state with less time to carry out the executions before the midnight expiration of the prisoners' death warrants — though numerous other states and the federal government had successfully conducted executions in similar circumstances.
With the U.S. Supreme Court sweeping aside serious legal concerns in their cases, the lives of Smith and Miller were spared only because of the state's inability to timely set intravenous execution lines. Four years earlier, the state had also failed to executed Doyle Lee Hamm, whose execution was called off after two-and-a-half hours of failed attempts to set an IV line. Hamm had warned the state in advance that IV access would be difficult or impossible due to a constellation of medical conditions. Hamm died of cancer in 2021.
The failures in Smith and Miller's executions also echoed the state's botched execution of Joe Nathan James, Jr. on July 28, 2022. The execution took place over the objections of the victim's family and began with an unexplained three-hour delay. Despite assertions from the Department of Corrections that "nothing out of the ordinary" occurred, autopsy results showed multiple failed attempts to set an intravenous execution line, puncture wounds in Mr. James arm muscles that appear to be unrelated to efforts to insert the IV, multiple unexplained incisions, and bleeding and bruising around Mr. James' wrists where he was strapped to the gurney.
Sources
Ivana Hrynkiw, Gov. Kay Ivey orders mora­to­ri­um on exe­cu­tions in Alabama, AL​.com, November 21, 2022; Chris Geidner, Failures of cap­i­tal pun­ish­ment: Alabama, Missouri, and Oklahoma, LawDork, November 22, 2022; Jay Reeves, Alabama paus­ing exe­cu­tions after 3rd failed lethal injec­tion, Associated Press, November 21, 2022; Press Release, Alabama Governor Suspends Executions, Equal Justice Initiative, November 21, 2022.
Read the news release and state­ment from Governor Kay Ivey. Read the state­ment by DPIC exec­u­tive direc­tor Robert Dunham in response to Alabama's announcement.
New Voices
Mar 03, 2023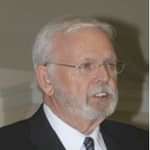 NEW

VOICES

: Former Warden Shares Traumatic Experience of Overseeing Executions
Mental Illness
Feb 27, 2023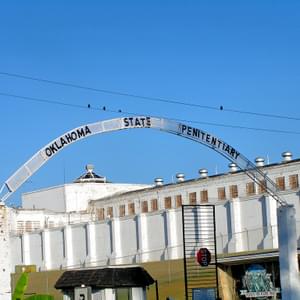 Former Oklahoma Corrections Officials Criticize ​
"

Relentless Pace of Executions"