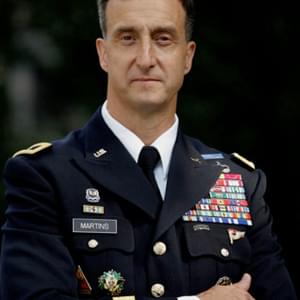 After clashing with Biden administration officials over the propriety of using statements obtained through torture from Guantánamo detainees, Army Brigadier General Mark S. Martins (pictured), the chief prosecutor in the Guantánamo Military Commissions trials, will retire from the military on September 30, 2021. Martins, who had served as the commissions' chief prosecutor throughout the Obama and Trump administrations, abruptly submitted papers on July 7 providing notice of his early retirement. Gen. Martins had recently sought and obtained an extension of his Guantánamo assignment until January 1, 2023.
Citing "senior government officials with knowledge of the disputes," the New York Times reported on July 9 that Martins had "repeatedly butt[ed] heads with Biden administration lawyers over positions his office had taken on the applicable international law and the Convention Against Torture at the Guantánamo court." The Biden administration opposed the use of statements obtained by torture.
During the Trump administration, Martins had taken the position that the due process clause of the U.S. Constitution did not apply to Guantánamo detainees, a position that raises significant constitutional and human rights issues. The Biden Justice Department has since backed off Martins' view, though not overtly repudiating it. In briefs filed by civilian lawyers July 9 in the case of Abdulsalam al-Hela — a Yemeni detainee who has been incarcerated at Guantánamo since 2004 without being charged with any offense — the Justice Department said it took no position on the issue.
Martins also filed pretrial pleadings using statements obtained by torture from detainee Abd al-Rahim al-Nashiri, who is being capitally prosecuted as the alleged mastermind of the USS Cole bombing that killed 17 U.S. sailors in 2000. Although a military judge ruled that such statements were admissible in pretrial proceedings, under pressure from administration officials, military prosecutors filed a motion on July 16 to remove those statements from the record.
"Was he asked to resign or did he quit in protest?," Nashiri's lead counsel Navy Captain Brian L. Mizer said to The Times. "I don't know." But, Mizer added, "[r]emoving the sentences citing evidence obtained by torture, but not [withdrawing] their motion saying the judge is free to use torture pretrial, or the judge's ruling saying that it is lawful to do so, accomplishes little."
Martins' retirement adds a new layer of uncertainty to the already tumultuous Guantánamo proceedings. The general was lead prosecutor in the long-delayed death-penalty trial of alleged 9/11 planner Khalid Shaikh Mohammed and four other Guantánamo detainees alleged to have been his accomplices. Because of other retirements, no military judge has yet to be assigned to hear the case, but Guantánamo prosecutors intended to resume hearings against the backdrop of the 20th anniversary of the attack. No one has yet been named to succeed Martins as chief prosecutor.
In April 2020, Air Force Colonel W. Shane Cohen, the prior military commission judge in the 9/11 case, retired from active service. He was the third judge since 2012 to preside over the case. In September 2018, Air Force Colonel Shelley Schools announced her retirement, just one month after being assigned as the third judge to preside over the USS Cole military tribunal. In April 2019, the U.S. Court of Appeals for the District of Columbia Circuit vacated more than two years of pretrial decisions, including more than 450 written orders, in the Cole prosecution because of an undisclosed conflict of interest by her predecessor as military commission judge, Air Force Colonel Vance Spath. Spath had retired after months of frustration over developments in Nashiri's case following the resignation of Nashiri's entire civilian defense team in October 2017 in protest of the government's illegal eavesdropping on their legal meetings.
"I was shocked that [Gen. Martins] is stepping down," said Adele Welty, whose son was killed on 9/11. "I thought he was very committed to seeing it through. But who can blame him? The entire enterprise in Guantánamo is almost comical in its ridiculous turns of events — judge after judge quitting, and now General Martins."
Attorney General Merrick Garland has recused himself from involvement in prosecutorial decisions related to the Guantánamo cases because he previously participated in some of the cases as a District of Columbia federal appeals court judge.
Sources
Charlie Savage and Carol Rosenberg, Biden Legal Team Divided on Scope of Rights of Guantánamo Detainees, New York Times, July 8, 2021; Carol Rosenberg, Chief Guantánamo Prosecutor Retiring Before Sept. 11 Trial Begins, New York Times, July 9, 2021, updat­ed July 12, 2021; Carol Rosenberg, Guantánamo Prosecutors Ask to Strike Information Gained From Torture, New York Times, July 17, 2021; Harry Litman, Biden's DOJ goes AWOL on cru­cial Guantanamo ques­tion, Los Angeles Times, July 15, 2021.
Sentencing Alternatives
Mar 21, 2023
California to Close San Quentin's Death Row as Part of a Broader Prison Reform
International
Mar 20, 2023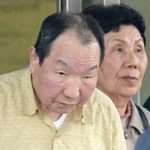 INTERNATIONAL

: Longest Serving Death Row Prisoner in the World Has Case Reversed
Mental Illness
Mar 17, 2023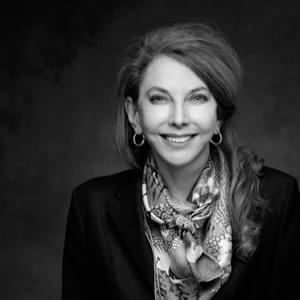 MENTAL

ILLNESS

: Sally Satel op-ed: ​

"

The Flawed Case for Executing the Mentally Ill"