The range of methods available to the federal government to carry out executions could be expanded under a new Department of Justice regulation published on November 27, 2020.
The regulation, one of numerous last-minute changes in federal practices adopted in the lame-duck period of the Trump Administration, permits the federal government to perform executions using any form of lethal injection "or by any other manner prescribed by the law of the state in which the sentence was imposed or which has been designated by a court" in accordance with federal death penalty statutes. The three-dozen new federal regulations encumber the incoming Biden administrations with policy changes affecting such areas as nuclear proliferation, international trade, immigration, worker safety, pollution, and oil drilling in the Arctic.
The new rule diminishes transparency into the Justice Department's process of carrying out of executions and eliminates a previous federal regulation requiring court oversight of the implementation of a death sentence, including the setting of an execution date. The rule does not expand federal power regarding methods of execution, but formalizes through regulation the holding of an April 2020 federal appeals court decision requiring the federal government to follow "those execution procedures enacted or promulgated by states as part of their binding law." In theory, it could allow the federal government to conduct executions by electrocution, lethal gas, or firing squad, though the use of any of those methods without the consent of the death-row prisoner would be highly unlikely as a practical matter.
The rule goes into effect 30 days after publication, rather than the customary 60 days, meaning it could apply to the three federal executions currently scheduled for January 2021, but not to the two scheduled for December 10 and 11, 2020. Announcements for the five pending federal executions specified lethal injection as the method of execution for four of the prisoners but did not specify the intended method for the scheduled January 15, 2021 execution of Dustin Higgs. Higgs was sentenced to death for an offense committed in Maryland, which does not have the death penalty.
The new execution procedures will likely be rendered moot under the administration of President-elect Joe Biden, who said during the campaign that he opposes capital punishment and will work to end the federal death penalty. A transition team spokesperson reiterated the President-elect's opposition to the death penalty.
Though it is unclear whether the regulation will have any impact on the pending federal executions, experts described it as a symbol of the Trump administration's death penalty practices. Steve Vladeck, a University of Texas law professor, said, "It's a pretty gruesome way to go out. This is basically the attorney general doubling down on … making it possible to execute as many federal prisoners as he can before his tenure is over." DPIC Executive Director Robert Dunham concurred, saying, "It tells us more about how much the administration wants to kill prisoners than it does about any real correctional need."
Ruth Friedman, the director of the Federal Capital Habeas Project, called the rule a "grand arrogation of power." She noted that it reduced judicial oversight by removing a requirement that the government formally notify the court of the date and place of the execution. The Department of Justice, which has been sharply criticized for failing to provide legally required notice in several of the executions, called that provision a redundant requirement.
The regulation allows the federal government to carry out executions in the same manner as the state in which the offense was committed. No one currently on federal death row committed the offense in a state that uses the firing squad to execute prisoners. Only three states — Mississippi, Oklahoma, and Utah — permit execution by firing squad, and only then as a backup method of execution. Of those, only Oklahoma has prisoners on federal death row, but Oklahoma authorizes firing squad only if lethal injection, nitrogen hypoxia, and electrocution are unavailable or have been declared unconstitutional. Lethal gas executions are similarly unlikely, as all 7 states that authorize nitrogen hypoxia or other lethal gas as a back-up method of execution either have no one on federal death row or no protocol in place to carry out a lethal-gas execution. A federal execution by electric chair is somewhat more possible: 17 prisoners are on federal death row for offenses committed in states in which electrocution is a back-up execution method, but those states require that lethal drugs are unavailable and/or that the prisoner designate the electric chair as the means of execution.
A Justice Department official told the Washington Post, "the federal government will never execute an inmate by firing squad or electrocution unless the relevant state has itself authorized that method of execution."
[UPDATED ON DECEMBER 2 TO CLARIFY THE IMPACT OF THE NEW RULE ON EXECUTION TRANSPARENCY .]
Sources
Hailey Fuchs, New Rule Would Allow U.S. to Use More Methods for Executions, New York Times, November 27, 2020; Matt Zapotosky and Mark Berman, Justice Dept. rule change could allow fed­er­al exe­cu­tions by elec­tro­cu­tion or fir­ing squad, Washington Post, November 27, 2020; Christina Carrega, Justice Department rush­ing to expand exe­cu­tion meth­ods like fir­ing squads for fed­er­al death row inmates, CNN, November 27, 2020; Michael Balsamo , New rule could allow gas, fir­ing squads for US exe­cu­tions, Associated Press, November 27, 2020; Louis Casiano, New DOJ rules could allow fir­ing squads, elec­tro­cu­tion, poi­so­nous gas for exe­cu­tions, Fox News, November 28, 2020.
Read the new fed­er­al reg­u­la­tion on Manner of Execution.
Human Rights
May 19, 2023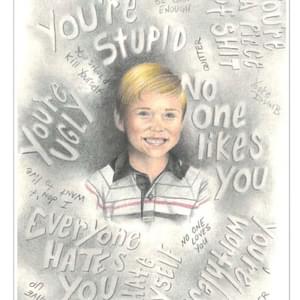 Missouri Clemency Petition Highlights Prisoner's Extraordinary Artwork