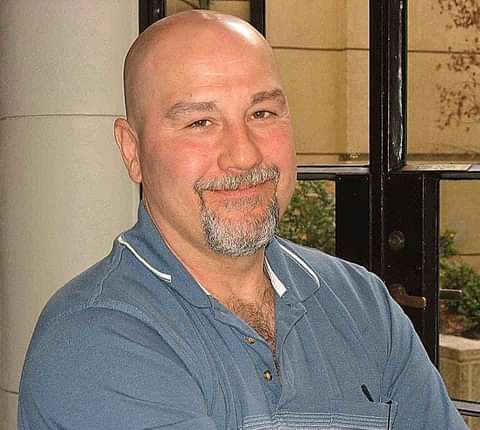 Eight years after his exoneration from death row, an Ohio trial court judge has declared that Joe D'Ambrosio (pictured) was "wrongfully imprisoned." The August 31, 2020 ruling by Cuyahoga County Common Pleas Court Judge Michael Russo moves D'Ambrosio one step closer to receiving compensation for the more than two decades he spent on death row as a result of prosecutorial misconduct.

D'Ambrosio first filed suit seeking a declaration of wrongful imprisonment in 2012, after the federal courts had barred his reprosecution because of continuing prosecutorial misconduct. Ohio's compensation law required an applicant to prove that he or she was released as a result of a post-sentencing or post-imprisonment "error in procedure" or that he/she did not commit the crime. D'Ambrosio alleged both elements, arguing that the prosecution's continuing suppression of exculpatory evidence, even after his conviction, qualified as a requisite procedural error. Cuyahoga County prosecutors opposed his lawsuit.
Without reaching the innocence issue, Judge Russo ruled that the prosecutorial misconduct in D'Ambrosio's case supported a wrongful imprisonment declaration. The Ohio Supreme Court summarily reversed, based on an intervening ruling holding that a violation that occurred prior to trial but was not adjudicated until afterwards does not satisfy the statute. D'Ambrosio refiled his claim in 2017, which Cleveland prosecutors again opposed. In May 2019, the Ohio Supreme Court issued an order allowing the suit to go forward.
While that appeal was pending, the Ohio legislature amended the compensation law to explicitly provide that wrongful imprisonment included cases involving the suppression of exculpatory evidence that was discovered "[s]ubsequent to sentencing or during or subsequent to imprisonment." State prosecutors opposed the legislation, arguing that only those who can definitively prove their innocence should be deemed wrongfully imprisoned. When D'Ambrosio's case returned to Judge Russo, Cuyahoga County Prosecutor Michael O'Malley argued that the statute was unconstitutional because it applies retroactively.
D'Ambrosio was cautiously optimistic about the declaration of wrongful imprisonment. "It looks good, but I'm not getting excited because I've played this roller coaster before," he said. "The money will never give me back my life, [but] … I need something to retire on."
The Cuyahoga County Prosecutor's Office has until September 30 to appeal the decision. O'Malley has not yet announced whether he will appeal.
D'Ambrosio's Wrongful Conviction

D'Ambrosio was convicted of burglary, kidnaping, felony murder, and aggravated murder and sentenced to death by a three-judge panel in 1989 for the killing of Tony Klann. Klann's corpse was found in Doan Creek in Cleveland's Rockefeller Park with multiple stab wounds to the chest and his throat slit. No physical evidence linked D'Ambrosio to the crime. His conviction rested on the false testimony of Edward Espinoza, who reached a deal with prosecutors to plead guilty to manslaughter and other lesser charges in exchange for testifying against D'Ambrosio and a second defendant, Thomas Keenan. Espinoza served 12 years in prison and was released in 2001. Keenan was sentenced to death, and after his conviction was overturned for prosecutorial misconduct, pled guilty to lesser charges to obtain his immediate release in 2016.
A federal district court overturned D'Ambrosio's conviction and death sentence in March 2006, after prison chaplain, Rev. Neil Kookoothe — who had agreed to investigate the case for D'Ambrosio — discovered that Cuyahoga County prosecutors had concealed multiple pieces of exculpatory evidence from the defense at trial. The concealed evidence included proof that Klann had not been murdered at the creek, as Espinoza had claimed, and that the man who first directed police to D'Ambrosio as a suspect in Klann's murder had allegedly raped Klann's roommate, had not been prosecuted, and that Klann knew about the rape.
On June 5, 2008, the U.S. Court of Appeals for the Sixth Circuit upheld the district court's ruling and on September 11, 2008, the district court ordered that D'Ambrosio be retried within 180 days. However, county prosecutors continued to conceal evidence even after being ordered to grant D'Ambrosio a new trial, waited until a week before the trial was to begin to disclose the existence of blood samples and soil samples, and then — after the trial was delayed — waited several months more to disclose that Espinoza had died and could not be cross-examined about his false testimony.
On March 3, 2010, U.S. District Court Judge Kathleen O'Malley issued an order barring D'Ambrosio's reprosecution. She wrote:
"For 20 years, the State held D'Ambrosio on death row, despite wrongfully withholding evidence that 'would have substantially increased a reasonable juror's doubt of D'Ambrosio's guilt.' Despite being ordered to do so by this Court, … the State still failed to turn over all relevant and material evidence relating to the crime of which D'Ambrosio was convicted. Then, once it was ordered to provide D'Ambrosio a constitutional trial or release him within 180 days, … the State engaged in substantial inequitable conduct, wrongfully retaining and delaying the production of yet more potentially exculpatory evidence."
Cuyahoga County prosecutors appealed, and on August 29, 2011, the U.S. Court of Appeals for the Sixth Circuit affirmed the district court's order. The U.S. Supreme Court denied the prosecutors' petition to review the case on January 23, 2012, completing D'Ambrosio's exoneration.
Cuyahoga County is one of the 2% of U.S. counties that collectively account for a majority of the nation's death-row prisoners and imposed more death sentences in 2018-2019 than any other county in the U.S. In April 2020, another Cuyahoga County death-row prisoner, Melvin Bonnell, asked the Ohio Supreme Court to vacate his conviction and death sentence after his lawyers discovered physical evidence from his case that Cuyahoga County prosecutors had repeatedly claimed had been lost or destroyed. Bonnell was scheduled to be executed February 12, 2020 but received a reprieve in December 2019. On September 4, 2020, he was granted a second reprieve, moving his rescheduled execution from March 18, 2021 to October 18, 2023.
Sources
Cory Shaffer, Judge declares Cleveland man who spent two decades on death row ​'wrong­ful­ly impris­oned', Cleveland Plain Dealer/Cleveland.com, September 4, 2020; Pat Galbincea, Former death row pris­on­er Joe D'Ambrosio suing state for wrong­ful impris­on­ment, Cleveland Plain Dealer, February 10, 2012; Dan Trevas, Cuyahoga County Man's Wrongful Imprisonment Claim Can Continue, Court News Ohio, May 8, 2019.
Tags: Joe D'Ambrosio, Outlier Counties, Prosecutorial Misconduct, Compensation