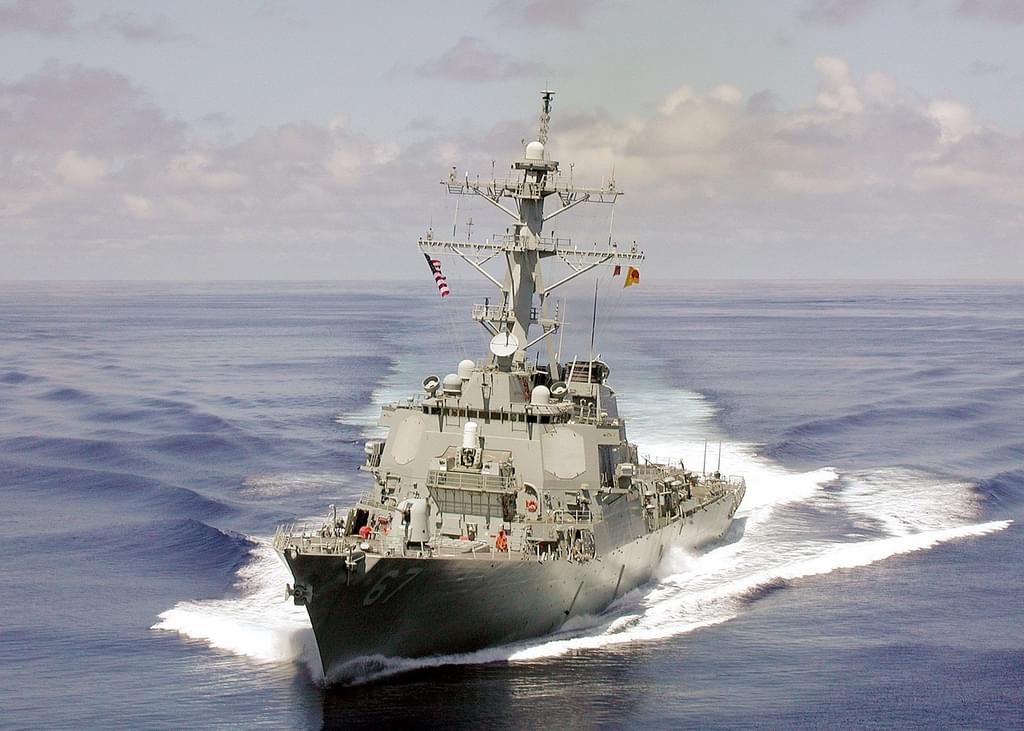 A second military commissions prosecutor who had advocated using testimony obtained by torture against defendants in the death penalty trial of the Guantánamo detainees charged with the October 2000 bombing of the U.S.S. Cole (pictured) in waters off the coast of Yemen has been removed from the case.
Mark A. Miller, the lead prosecutor in the Cole case, was not present at a scheduled status conference on September 14, 2022 and defense lawyers for the five men charged in the bombing said they had been informed that Navy Rear Adm. Aaron C. Rugh, the Military Commissions' chief prosecutor had taken him off the case.
International human rights treaties prohibit the use of evidence derived from torture and the Biden administration has said it would not use statements obtained from a defendant by torture in that defendant's trial. In a brief filed January 31, 2022 in the prosecution of accused Cole mastermind Abd al-Rahim al-Nashiri, the Department of Justice reversed prior Guantánamo policy and said, "The government recognizes that torture is abhorrent and unlawful, and unequivocally adheres to humane treatment standards for all detainees. … [T]he government will not seek admission, at any stage of the proceedings, of any of petitioner's statements while he was in CIA custody."
Nonetheless, in May 2022, Miller sought to use statements against Nashiri that had been obtained from another detainee, Ahmed Muhammed Haza al-Darbi, after U.S. soldiers in Afghanistan, as reported by the New York Times, had kept him "hooded and nude, deprived of sleep, [and] used as an ashtray," and made him clean up "a fetid spill of human waste and diesel fuel with his bare hands." Miller said that the interrogation tactics were "unpleasant" and "shouldn't have been done" but didn't constitute torture. He also argued that even if the evidence had been obtained through torture, it was legally admissible nevertheless because its use against Nashiri didn't amount to self-incrimination.
Citing military command orders, Rugh, who was named chief prosecutor in June 2022, declined to answer questions from the New York Times concerning his decision.
Miller is the second high ranking commissions prosecutor whose departure has been tied to support for presenting evidence obtained by torture. After clashing with Biden administration officials over the propriety of using statements obtained through torture from Guantánamo detainees, Army Brigadier General Mark S. Martins, the former chief prosecutor in the Guantánamo Military Commissions trials, abruptly submitted papers on July 7, 2021 providing notice of his early retirement.
Nashiri has presented hundreds of pages of documentation that CIA agents subjected him to years of "physical, psychological and sexual torture" during interrogations at so-call "black sites." The evidence includes that Nashiri was subjected to waterboarding, forcible sodomy, starvation, rectal force-feeding, sleep deprivation, being placed in a coffin-sized box for a total of 11 days and a box the size of an office safe for 29 hours, and being threatened with a racked gun and a revved power drill while being suspended, naked and shackled, from the ceiling of a cell in a black site one CIA agent described as "the closest thing he has seen to a dungeon."
Seventeen American sailors aboard the Cole were killed and dozens more were injured in the bombing. Nashiri was arraigned in November 2011 but the case has languished in pretrial proceedings for than a decade, including litigation over the government's failure to disclosure information about the interrogations in the black sites. The case has also been slowed by changes in court personnel.
In September 2018, Air Force Colonel Shelley Schools announced her retirement, just one month after being assigned as the third judge to preside over the case. In April 2019, the U.S. Court of Appeals for the District of Columbia Circuit vacated more than two years of pretrial decisions, including more than 450 written orders in the case because of an undisclosed conflict of interest by the prior military commission judge, Air Force Colonel Vance Spath. Spath had retired after months of frustration over developments in Nashiri's case following the resignation of Nashiri's entire civilian defense team in October 2017 in protest of the government's illegal eavesdropping on their legal meetings.
The proceedings also were halted for nearly a year-and-a-half because of the pandemic.
Human Rights
May 24, 2023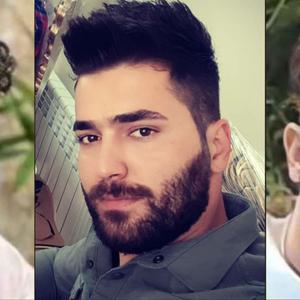 Iran Continues Aggressive Use of Death Penalty Despite International Condemnation