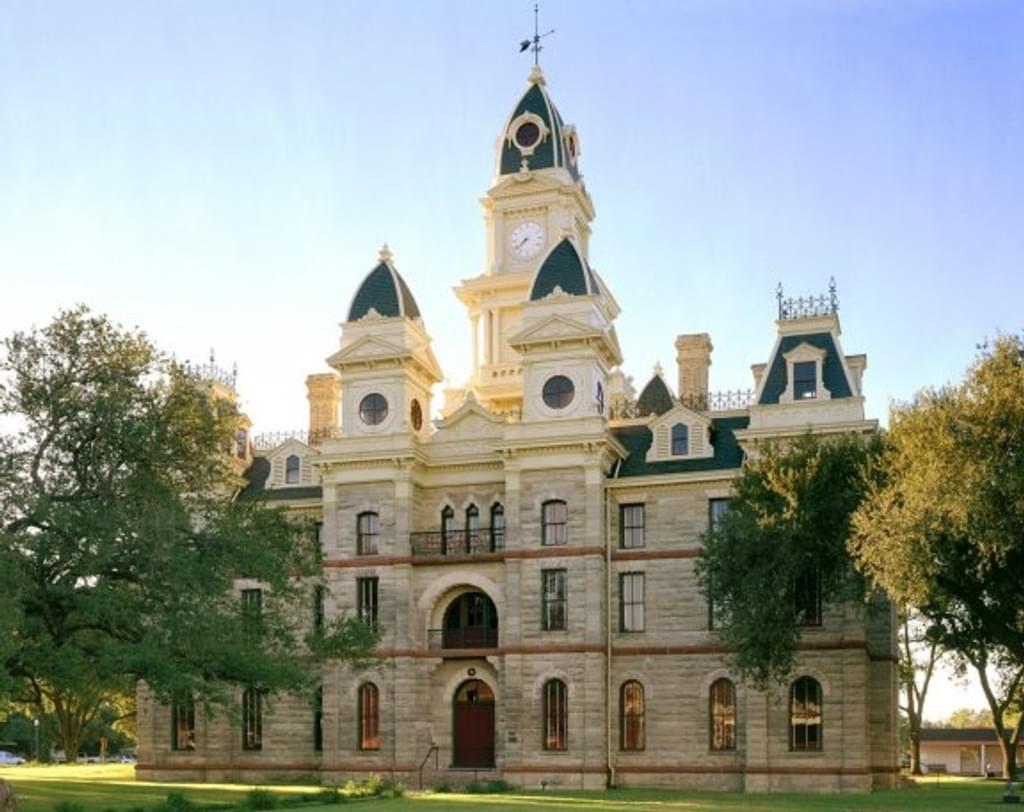 From 1846 to 1870, more than 100 men and women were hanged on the branches of the notorious "Hanging Tree" in Goliad, Texas. Many were Mexicans or Mexican Americans and many were killed by lynching.
In a November 25 op-ed in the San Antonio Express-News, historian Alfredo Torres, Jr. writes that these public killings are a reminder that "the noose, [which] has been identified as emblematic of violence and oppression toward African-Americans, [is] often overlooked as a symbol of terror for Mexican-Americans." Torres says that no region experienced more lynchings of Mexican Americans than Southern Texas, and the public spectacles on the Goliad County Courthouse lawn (pictured), now an historic landmark and tourist attraction, were witnessed by Anglo families "in a carnival-like atmosphere, bringing picnic baskets and taking photos."
Lynchings of more than 871 Mexican Americans are documented across 13 Western and Southwestern states after the Civil War. But Torres says "these numbers don't compare to what was done in Texas," where historians William D. Carrigan and Clive Webb estimate that more than 5,000 Mexican Americans were murdered between 1910 to 1920. That wave of terror included numerous extra-judicial lynchings and murders of Mexican Americans by vigilantes, local law-enforcement officers, and Texas Rangers.
Texas A & M-Kingsville journalism professor Manuel Flores wrote in an October 2017 column in the Corpus Cristi Caller-Times that the death and legend of Josefa "Chipita" Rodriguez—framed for the 1863 ax murder of a White cotton merchant and horse trader in what was still Confederate Texas—symbolizes the racial violence against Mexican Americans in the state and "are as pertinent to the state of Texas as that of the Alamo and Goliad stories."
Rodriguez was falsely accused of murder and the theft of $600 after the dismembered body of John Savage was found on the banks of the river near her traveler's lodge. Though there was no evidence of her involvement in the murder and she insisted "No soy culpable" ("I'm not guilty"), she was quickly tried, sentenced, and hanged. In 1985, the Texas Legislature adopted a resolution absolving Rodríguez of the murder, and Gov. Mark White signed the resolution, posthumously pardoning her on June 13, 1985.
Cardigan and Webb say that widespread lynchings of Mexican Americans persisted into the 1920s, "eventually declining largely because of pressure from the Mexican government." Issues of racial bias against Mexicans and others of Latino descent in the administration of the death penalty in the U.S. persist.
122 Latino prisoners have been executed in the United States since 1985. Texas has carried out 84.4% of those executions (103), including the controversial execution of Mexican national Ruben Ramírez Cárdenas on November 8, in violation of international treaty obligations to have permitted him to obtain consular assistance from his government. 373 Latino/a prisoners are on state or federal death rows across the United States, with three-quarters sentenced to death in California (188), Texas (67), or Arizona (27).
A challenge to the constitutionality of Arizona's death penalty, filed by Abel Daniel Hidalgo, is currently pending in the U.S. Supreme Court. His petition presents evidence that in Arizona, "a Hispanic man accused of killing a white man is 4.6 times as likely to be sentenced to death as a white man accused of killing a Hispanic victim."
The Court will consider during its December 1 conference meeting whether to accept Hidalgo's case for review.

Sources
T. Alfredo, ​"The noose plagued Mexican-Americans, too," San Antonio Express-News, November 25, 2017; M. Flores, ​"Chipita Rodriguez's unjust hang­ing haunts Texas," Corpus Cristi Caller-Times, October 16, 2017; W. Carrigan, C. Webb, ​"When Americans Lynched Mexicans," The New York Times, February 20, 2015. See Innocence and Race.
Women
Nov 28, 2023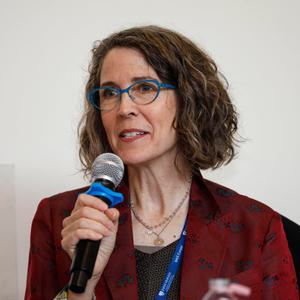 Discussions with
DPIC

: Gender and the Death Penalty with Sandra Babcock