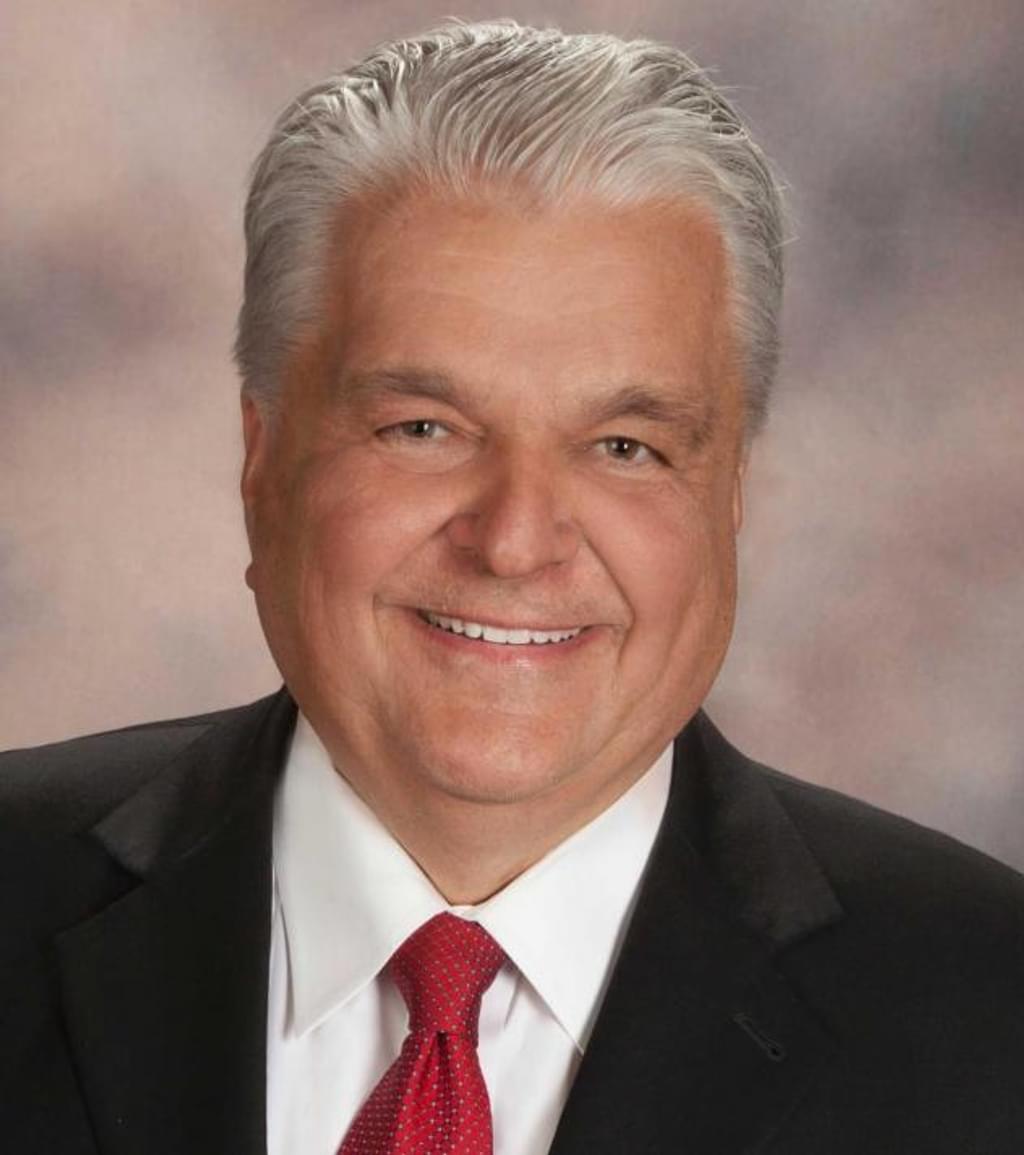 A Nevada judge has blocked a request from outgoing Governor Steve Sisolak (pictured) that the Nevada Pardons Board consider commuting all death sentences to life without the possibility of parole. Gov. Sisolak proposed on December 14, 2022 that the board discuss the commutation of the state's 57 death sentences at its December 20 meeting. Just one day before that meeting was set to take place, Carson City District Court Judge James Wilson Jr. blocked the discussion and ruled that the proposal violated a state law requiring advance notice to victims' families before a commutation is considered.
After the pardons board agenda was released, Washoe County District Attorney Chris Hicks challenged the plan to discuss the commutation of the death sentences. Judge Wilson ruled December 19 that, although the board had the authority to vote on death-row commutations, it had failed to provide the mandatory 15-day notice of the meeting to victims' families. The notice requirement was imposed under a 2018 addition to the Nevada Constitution known as Marsy's Law.
Gov. Sisolak, who sits on the pardons board along with the state attorney general and seven state supreme court justices, said at the meeting, "I could not allow myself to leave this position without starting the necessary conversations. Placing this matter on the agenda was done as an act of grace and with the understanding that the death penalty is fundamentally broken." The governor's statement represented an evolution of his views on capital punishment. In 2021, he expressed support for limiting the use of the death penalty, but opposed a bill to abolish capital punishment. A bill that passed the Nevada Assembly 26-16 was blocked in the state Senate. At that time, Gov. Sisolak said, "I've been clear on my position that capital punishment should be sought and used less often, but I believe there are severe situations that warrant it."
The proposal to commute all of Nevada's death sentences came on the heels of Oregon Governor Kate Brown's announcement on December 13 that she would commute all 17 death sentences in her state. Gov. Sisolak's characterization of the death penalty as "fundamentally broken" echoed Gov. Brown's comments calling it "an irreversible punishment that does not allow for correction; is wasteful of taxpayer dollars; does not make communities safer; and cannot be and never has been administered fairly and equitably."
Due to Gov. Sisolak's loss in the November gubernatorial election, the Nevada Board of Pardons will include Republican Governor-elect Joe Lombardo starting in January. Lombardo said during the campaign that he intended to "reverse Sisolak's soft-on-crime policies and put an end to his dangerous legislation that makes our streets less safe." Nevada has not performed an execution since 2006.
Sources
Tabitha Mueller and Carly Sauvageau, Pardons Board to con­sid­er reduc­ing all Nevada death sen­tences to life with­out parole, The Nevada Independent, December 15, 2022; The Nevada Globe Staff, The Clark County District Attorney Asks the Court to Stop Death Row Commutes, The Nevada Globe, December 19, 2022; David Charns, Nevada gov­er­nor requests board com­mute death sen­tences to life in prison, 8News Now, December 15, 2022; Carly Sauvageau, Judge blocks Pardons Board dis­cus­sion of reduc­ing Nevada death sen­tences to life in prison, The Nevada Independent, December 19, 2022; Rio Yamat and Ken Ritter, Sisolak: Nevada has to solve death penal­ty issue, Associated Press, December 21, 2022.