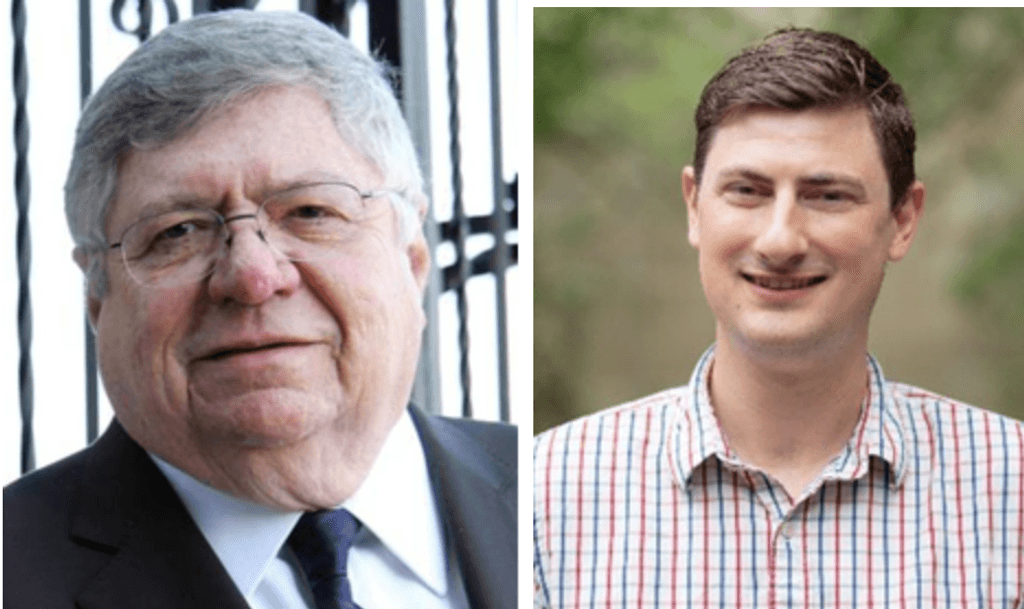 At least 166 wrongfully convicted death-row prisoners have been exonerated since the death penalty was reinstituted in the United States in 1973. That number, however, may only scratch the surface in assessing the degree to which innocent men and women are being sent to U.S. death rows.
In the latest episode of Discussions with DPIC, Rob Warden (pictured, left) and John Seasly (pictured, right) speak with DPIC Managing Director Anne Holsinger about a body of death-penalty cases in which prisoners have not been exonerated, despite strong evidence of innocence. Warden, the Executive Director Emeritus of the Center on Wrongful Convictions and a co-founder of both the National Registry of Exonerations and Injustice Watch, and Seasly, a reporter at Injustice Watch, talk about their path-setting law review article and profile series, "Unrequited Innocence," highlighting developments in 24 cases involving 25 death-sentenced defendants whose cases present "compelling evidence of innocence." In the podcast, they discuss why they chose to focus on unredressed wrongful convictions, the patterns and themes that emerged in their research, and the remedies that they recommend.
The series was inspired by Warden's work on wrongful convictions and began with a query to 67 law school-based innocence projects across the country to identify cases in which the legal process has failed to exonerate innocent death-row prisoners. Warden and Seasly narrowed the list of cases that were submitted, focusing their research on cases in which new evidence of innocence came to light after the trial. They say the 24 cases they included are "by no means an exhaustive list," but merely a snapshot of wrongful death sentences that have not been fully acknowledged and redressed by the legal system.
Citing a 2014 study that conservatively estimated a 4.1% error rate in capital convictions, Warden and Seasly say hundreds of innocent people are likely still on U.S. death rows. Warden said he believes the 4.1% rate is an underestimate, pointing to the more than 6% error rate in Illinois (303 death sentences prior to abolition, 21 exonerations), which has "a particularly active pro bono legal community and journalists who have looked into these cases in great depth." Warden says "[i]f that same effort existed in every state, I think that the results elsewhere would be as stunning as the ones in Illinois are, and perhaps even more so."
Seasly highlighted the case of Kevin Cooper as a particularly compelling example of an innocent defendant having been condemned to die. "Very little forensic evidence … places [Cooper] at the scene," he said. "Ten appellate judges signed a 100-page dissent in which they laid out the evidence that they believe the police framed Kevin Cooper…. It's obviously a huge claim to make that a police department framed an innocent person, but when that's coming from an appellate judge, that carries a lot of weight."
Regarding the patterns they found in their research, Warden and Seasly noted that the cases often have little in the way of physical evidence implicating the defendant and frequently involve false testimony from jailhouse informants. Warden noted that the juries' desire to convict seems to be influenced by the severity of the crime: "The worse the crime at issue, the lower the standard of proof," he said. "It's absolutely stunning what juries can be persuaded to believe when you've had a really horrific crime." Seasly explained that cases typically exhibited a constellation of problems: "It's usually never just one example of a pattern, but rather several of these things together, and oftentimes it happens in a case where there's weak to no forensic evidence that places the defendant at the scene. In those cases, oftentimes a jailhouse informant or incorrect forensic interpretations will occur at the trial that help bolster the state's case."
Warren and Seasly recommended some policy reforms to improve the reliability of convictions, including the use of two juries—one to determine guilt and another to determine the sentence. "There have been repeated studies that have shown that juries that are death-qualified are also overly conviction prone," Warden said. They also suggest a ban on jailhouse informant testimony, explaining that "jailhouse informant testimony has proved so inherently unreliable … that it simply ought not be admitted."
Seasly concluded with a warning about the societal impact of wrongful capital convictions. "If an innocent person is in jail for murder, that means a murderer is not in jail for that same crime," he said. "And yet the system is much more designed to protect itself and shield itself from criticism than it is in actually obtaining justice in light of new evidence or in light of revelations that someone might be innocent."
Sources
Unrequited Innocence with Rob Warden and John Seasly, Discussions with DPIC, November 12, 2019; Rob Warden and John Seasly, Unrequited Innocence, Injustice Watch, 2019; Rob Warden and John Seasly, Unrequited Innocence in U.S. Capital Cases: Unintended Consequences of the Fourth Kind, Northwestern Journal of Law & Social Policy, Volume 14, Issue 3, Spring 2019.
See also DPIC, STUDY: Worst Crimes Carry Highest Risk of Bad Evidence, Wrongful Convictions, September 18, 2017. For more infor­ma­tion on the Kevin Cooper case, lis­ten to Discussions With DPIC, Columnist Nicholas Kristof on The Framing of Kevin Cooper, May 29, 2018.
International
Jun 01, 2023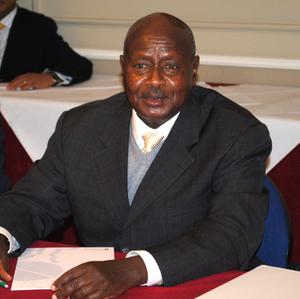 Uganda's Controversial ​
"

Anti-Homosexuality Act" Includes Possibility of Death Sentence
Victims' Families
May 30, 2023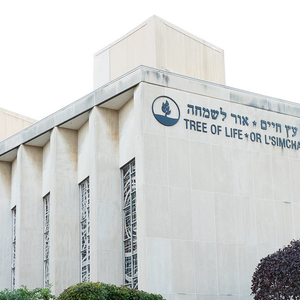 Victims' Families are Divided Over Death Penalty as Bowers Trial Begins