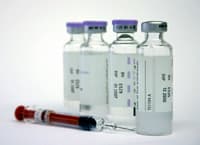 Less than two weeks after Oklahoma officials announced that the state would return to the same controversial three-drug execution protocol implicated in a series of botched executions in 2014 and 2015, the state's death-row prisoners have asked a federal court to reactivate their lawsuit challenging the state's execution process. The February 27, 2020 filing in the United States District Court for the Western District of Oklahoma called the new protocol "incomplete" and said it failed to comply with the terms of an agreement that had put executions in the state on hold in 2015. A news release accompanying the prisoner's court filing described the new protocol as "risky" and "a recipe for another Oklahoma execution disaster."
The federal court administratively closed the prisoners' lawsuit in October 2015 after lawyers for the state and the prisoners reached a Joint Stipulation that Oklahoma would not seek to resume executions until the state had provided notice that it had completed an investigation into the execution failures, developed a new execution protocol, and shown that the Oklahoma Department of Corrections "will be able to comply with the express terms of the Protocol." The motion alleges that the new protocol, announced on February 13, does not satisfy the conditions of the stipulation, stating that the mandated grand jury investigation has not been completed and the protocol itself is "incomplete."
When Oklahoma officials announced their new protocol, Attorney General Mike Hunter said the old protocol had been revised to "simply add more checks and balances, more safeguards to the system, to ensure that what has happened in the past won't happen again." The prisoners' motion strongly disagrees.
First, the prisoners say, the grand jury investigating the state's botched executions provided only an interim report and never completed its investigation before its term of operations expired. In addition, they argue that the state has not provided notice regarding the nature and status of the one indictment the grand jury returned for review. The motion also argues that the protocol is devoid of details on how the state will train execution staff, containing instead a meaningless promise that, at some unspecified time in the future, the Department of Corrections "will establish protocols and training to enable staff to function in a safe, effective and professional manner before, during and after an execution."
Assistant federal defender Dale Baich, one of the attorneys representing the prisoners, said in a statement that "Oklahoma has a history of bungling executions…. Now state officials plan to resume executions using the same old procedure, but they have not demonstrated what will be different this time. Their lack of planning is a recipe for another Oklahoma execution disaster." Baich highlighted the prisoners' concerns about the protocol's incompleteness and lack of transparency. "[T]he courts cannot review procedures that don't exist," he said, "and Oklahoma's new protocol has a placeholder promising future plans where the plans should be. Rather than articulate substantive training requirements and other necessary procedures, the state's Notice essentially says, 'We'll get around to that. Trust us.'"
Executions in Oklahoma have been on hold since 2015, when the state obtained potassium acetate, a chemical used to de-ice airplane wings, instead of potassium chloride for the scheduled execution of Richard Glossip. Glossip received a last-minute stay of execution as a result of the error. A report by The Oklahoman later revealed that the state had used potassium acetate in the January 15, 2015 execution of Charles Warner, whose last words were "my body is on fire." The previous execution, that of Clayton Lockett on April 29, 2014, had been gruesomely botched. After 16 failed attempts to set an IV line, one of Lockett's veins exploded. Lockett died 45 minutes into the procedure of what was described at the time as a massive heart attack.
Under the Joint Stipulation that was put in place in after Glossip's near-execution, Oklahoma must wait 150 days after announcing a new execution protocol before setting any execution dates. Baich said, "It's our position that the 150-day clock has not begun to run" because the protocol issued February 13 is incomplete.
Sources
Sources: Dylan Goforth, Attorneys for death row inmates file motion, say 150-day stay is still in place, The Frontier, February 27, 2020; Samantha Vicent, Death-row inmates seek to renew legal chal­lenge to rein­stat­ed exe­cu­tion pro­to­col, Tulsa World, February 28, 2020; Darla Shelden, Attorneys chal­lenge Oklahoma's pro­posed return to ​"risky and incom­plete" lethal injec­tion pro­to­col, The City Sentinel, February 27, 2020; Oklahoma death row inmates seek injec­tion pro­to­col chal­lenge, Associated Press, February 27, 2020.
Read the Motion to Reopen. Read the state­ment from attor­ney Dale Baich.
New Voices
Mar 03, 2023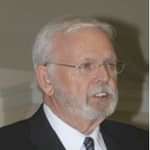 NEW

VOICES

: Former Warden Shares Traumatic Experience of Overseeing Executions
Mental Illness
Feb 27, 2023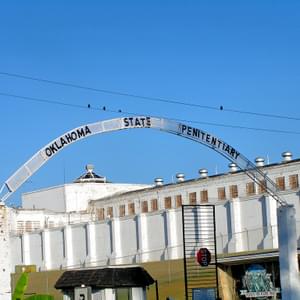 Former Oklahoma Corrections Officials Criticize ​
"

Relentless Pace of Executions"