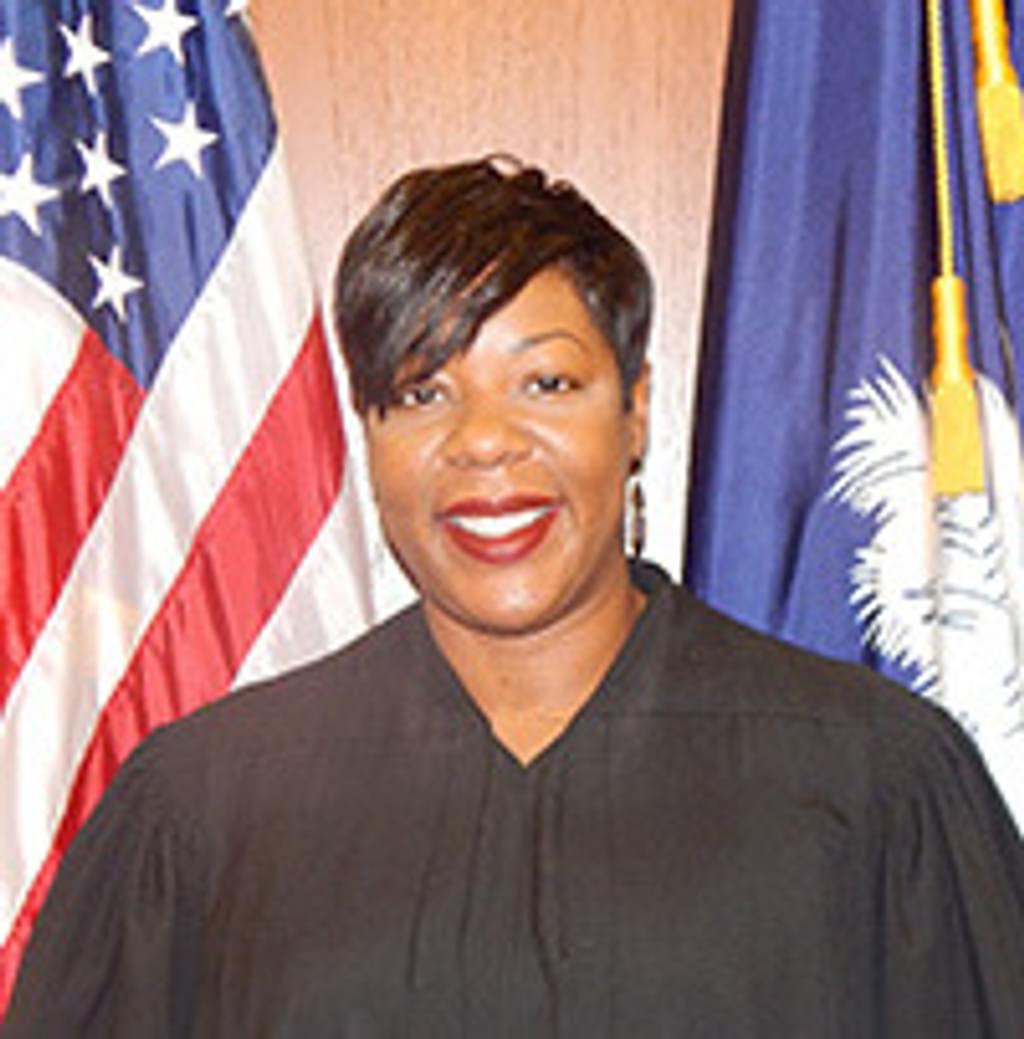 A decision on the constitutionality of South Carolina's newly adopted execution methods now rests in the hands a trial court judge after lawyers for death-row prisoners and the South Carolina Department of Corrections (SCDC) presented four days of conflicting expert testimony about the amount of pain suffered during firing squad and electric chair executions.
The trial before Circuit Court Judge Jocelyn Newman (pictured) was conducted in response to a lawsuit filed on March 21, 2022 by death-sentenced prisoners Brad Sigmon, Freddie Owens, and Gary Terry challenging South Carolina's execution protocol, shortly after the SDSC announced it was prepared to carry out executions by firing squad. The men argued that South Carolina law gives them the right to select between death by lethal injection, electric chair, or firing squad, that execution by electric chair and firing squad are both unconstitutional, and that SCDC has failed to produce any evidence that it has made even a minimal effort to obtain lethal-injection drugs.
On April 14, 2022, Judge Newman denied South Carolina's motion to dismiss the prisoners' lawsuit. The South Carolina Supreme Court then granted stays of execution to two prisoners facing imminent execution to avoid having them put to death before the legality of the execution process had been determined.
The trial concluded with closing arguments on August 4, 2022. Joshua Kendrick, a lawyer from the justice-reform non-profit Justice360, which represented the prisoners, depicted electric-chair and firing-squad executions in graphic terms. "[B]oth of these methods mutilate," he said. "You burn and cook people in the electric chair. You destroy the chest of the person in the firing squad."
SCDC's lawyer, Daniel Plyler responded that "the Eighth Amendment does not guarantee a prisoner a painless death, something that, of course, isn't guaranteed for many people, including most victims of capital crimes." He accused the prisoners of asking the judge to "legislate from the bench."
Judge Newman is expected to issue her ruling within 30 days.
South Carolina's Efforts to Restart Executions
South Carolina has not executed anyone since 2011 and has unsuccessfully attempted to restart executions three times since 2020.
Prosecutors sought to execute Sigmon and Owens by lethal injection in February and May 2020, respectively, without obtaining the drugs necessary to do so. The South Carolina Supreme Court then halted the executions saying it was "currently impossible" for the state to carry them out because SCDC "lacks the means to conduct an execution by lethal injection at this time."
After the legislature amended South Carolina's approved the firing squad as an alternative method, South Carolina again issued execution notices for Sigmon and Owens scheduling their executions in June 2021, this time by electric chair. During the pendency of the warrants, the South Carolina legislature amended the law to make the electric chair the state's default method of execution with lethal injection, if available, and firing squad as alternative methods. However, two days before Sigmon's scheduled June 18, 2021 execution, SCDC notified the court it had "yet to complete its development and implementation of necessary protocols and policies" for firing-squad executions.
In separate orders issued in the two cases on June 16, 2021, the court again halted the executions, ruling that their execution by electrocution without offering them the alternative of lethal injection or firing squad violated the "statutory right of inmates to elect the manner of their execution." The court directed SCDC not to seek additional execution dates until they had appropriate firing squad protocol in place. SCDC announced on March 18, 2022 that it had completed its preparations to carry out executions by firing squad and sought execution dates for Sigmon and Richard Moore, to be carried out by firing squad. Those executions also were stayed, allowing the trial court the opportunity to adjudicate the prisoners' suit.
The Evidence in the Execution-Methods Trial
Much of trial focused on the amount of pain prisoners would experience if executed by firing squad or electrocution. Lawyers for the death-row prisoners called Dr. Johnathan Arden, a forensic pathologist and former chief medical examiner for Washington D.C., who testified that there is "zero scientific evidence" that death by firing squad or electrocution eliminates the risk of pain.
Dr. Arden, who has performed more than 3,000 autopsies, including more than 80 involving prisoners executed in the electric chair, testified that a person remains conscious for 15 seconds or longer after being shot or electrocuted. Dr. Arden explained that "if someone were to be shot like that and then have a brief period of consciousness and were to breathe or move, that person would be experiencing excruciating pain." Further, Dr. Arden stated that during electrocution, an individual will feel "horrific pain," adding that "you get the effects on parts of the body, including internal organs, that's the equivalent of cooking."
The SCDC called several witnesses in defense of the firing squad and the electric chair. Dr. Jorge Alvarez, a Texas cardiologist, testified that a shot to the heart would stop blood-flow "relatively immediately" and would cause the person to lose consciousness in about 10 seconds. Dr. D'Michelle DuPre, a retired forensic pathologist, said "the firing squad would be very rapid." Dr. Ronald Wright, a former medical examiner in Vermont and Florida, testified that, during an electrocution execution, a person would lose the ability to feel sensation before feeling any pain. However, on cross-examination, he opined that the firing squad would be painful.
In his closing argument, Kendrick urged Judge Newman to temper justice with mercy. "The law gives you the ability to grant mercy, to find compassion for those we have the power to punish," he said. "So on behalf of all of us merciful and good people of South Carolina, we want you to have that compassion that the South Carolina constitution requires and ensure these plaintiffs are killed in the most humane way possible."
William Grayson Lambert, senior counsel to South Carolina Gov. Henry McMaster countered that mercy had no place in the court's decision. "The question of mercy is one of clemency that our Constitution commits exclusively to the government," he said.
Lawyers for South Carolina presented no evidence documenting SCDC's efforts to obtain execution drugs but nonetheless asserted that the drugs were unavailable. SCDC Director Bryan Stirling swore in an affidavit that SCDC officials had contacted multiple drug manufacturers, "all of which have refused to sell the drugs to the Department." He also conclusorily asserted that efforts to obtain execution drugs from compounding pharmacies had been unsuccessful. "As a result lethal injection is not available to the Department as a method of execution," Stirling wrote.
SCDC sought and obtained a protective order under the state's execution secrecy law to prevent disclosure of records that would document the steps SCDC had taken to attempt to obtain execution drugs. After preventing the prisoners' lawyers from obtaining that evidence, Lambert then argued that the prisoners bore the legal burden of showing that execution drugs were available. "Even if the court did not allow the plaintiffs to explore what SCDC had done, the plaintiffs are free to offer evidence of their own efforts to locate a source of drugs, and they put up nothing. … And their silence on that fact is deafening," Lambert said.
Following closing arguments, Judge Newman said she will review all the evidence and reach her decision within the 30-day timeframe in which the South Carolina Supreme Court has asked to act. "I have a little thinking, praying, hoping, and figuring out to do," she said.
Since 1976, there have been 163 executions by electrocution in the United States. Currently, only 7 other states still permit electrocution as a method of execution. Only three people have been executed by firing squad since 1976, all in Utah. South Carolina last used the electric chair to execute a death-row prisoner in 2008.
Sources
Nick Reynolds, Lawyers deliv­er clos­ing argu­ments in SC death penal­ty case, Post and Courier, August 4, 2022; Nick Reynolds, 2nd day of tes­ti­mo­ny on South Carolina death penal­ty cen­ters on whether exe­cut­ed feel pain, Post and Courier, August 3, 2022; Kelsey Sanchez, Day 3: Witness tes­ti­mo­ny ends in SC death penal­ty tri­al, clos­ing argu­ments expect­ed, WACH FOX, Columbia, August 3, 2022; Kathryn Casteel, Plaintiffs ask for a deci­sion ​'guid­ed by mer­cy' as SC death penal­ty tri­al comes to an end, Greenville News, August 5, 2022; Kathryn Casteel, Expert wit­ness­es debate pain, con­scious­ness in South Carolina exe­cu­tion pro­to­cols, Greenville News, August 4, 2022; Mary Green, Future of SC death penal­ty now rests with judge, WCSC, August 4, 2022; Mary Green, South Carolina's death penal­ty on tri­al this week, WCSC, August 3, 2022; Jeff Collins, Judge to decide if fir­ing squad or elec­tric chair is cru­el, Associated Press, August 5, 2022.
Human Rights
May 19, 2023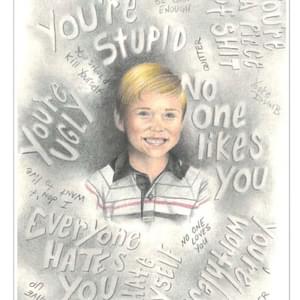 Missouri Clemency Petition Highlights Prisoner's Extraordinary Artwork