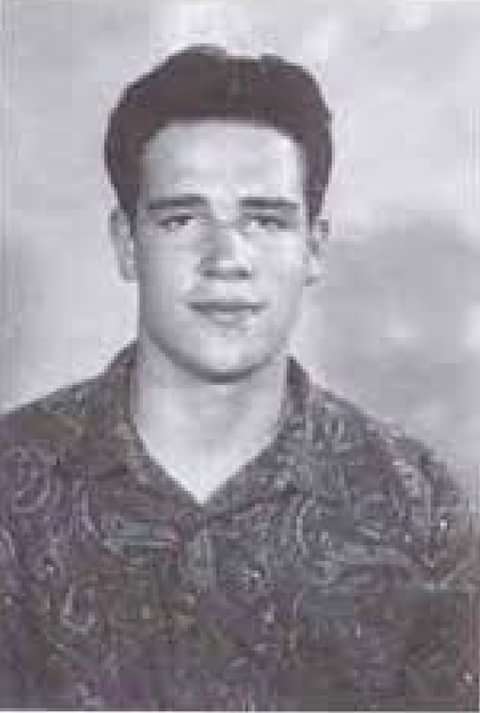 A Texas district attorney has asked a Dallas judge to overturn the capital murder conviction of Jewish death-row prisoner Randy Halprin (pictured) because of the virulent anti-Semitism of the judge who presided over his trial and death sentence. On September 27, 2022, the second day of the Jewish high holy day of Rosh Hashanah, Tarrant County District Attorney Sharen Wilson filed a legal memorandum with proposed findings of fact and conclusions of law that recommended Halprin be granted a new trial because his trial judge, Vickers Cunningham, "harbored actual bias against him at the time of trial."
Halprin was sentenced to death for the murder of a police officer who responded to a robbery committed by a group of escaped prisoners, later dubbed the "Texas 7," in 2000. During a three-day evidentiary hearing on August 29–31, 2022, five of Cunningham's friends and family members testified that Cunningham repeatedly used anti-Semitic slurs to refer to Halprin, who is Jewish. They testified that Cunningham described Halprin and his co-defendants as "the Mexican, the queer, and the Jew" and said "I'm going to get them all the death penalty." He derisively called Halprin "the g*dd**n k*ke" and "the Jew." Of the Texas 7, he said "Every one of them knew when they stepped foot in my courtroom, from the Jew to the wetb**k, they were going down."
"Here, [Halprin] has established a Due Process Clause violation based on the structural error of judicial bias in the form of an actual, subjective bias on the part of the judge at the time of trial," Wilson wrote in the proposed findings. Cunningham's repeated use of religious epithets to describe Halprin "supports the inference that Judge Cunningham's state of mind at the time of trial overcomes the presumption 'that the trial court was neutral, detached, and unbiased in all phases of the trial.'" Cunningham's comments, she wrote, "demonstrate[ ] actual bias against [Halprin] at the time of trial because [Halprin] is Jewish."
"Today's filing by the office of Tarrant County Criminal District Attorney Sharen Wilson sends a clear message: the Constitution guarantees a fair trial before a fair court, and in the State of Texas, neither the prosecution, nor the defense, nor any reviewing court can let stand a judgment handed down by a biased judge," said Tivon Schardl, Halprin's attorney. "Witnesses who bravely performed their civic duty in a difficult case left no doubt that Judge Cunningham harbored anti-Semitic bias towards Randy Halprin during his capital murder trial."
Cunningham's bigotry was not limited to the time of trial. The witnesses also testified that during a subsequent failed run for Dallas County District Attorney in 2005–2006, Cunningham had said he was running "to save Dallas County from the n*****s and the wetb**ks and the Jews," called Halprin "Randy the Jew" and Innocence Project co-founder Barry Scheck "the Jew Scheck," and described different people as "a lying Jew," "a greedy Jew," or a "filthy Jew."
The hearing is the second time a Dallas Criminal Court judge has been asked to determine whether Cunningham's conduct entitles Halprin to a new trial. In a statement of findings released on October 11, 2021 based on witness affidavits, Dallas Criminal District Court Judge Lela Mays wrote that "Judge Vickers Cunningham possessed anti-Semitic prejudice against Halprin which violated Halprin's constitutional right to a trial in a fair tribunal, equal protection, and free exercise of religion." The "only remedy" for Halprin, Mays said, is "a new fair trial."
The Texas Court of Criminal Appeals reversed that ruling and remanded the case for an evidentiary hearing, saying that live testimony was necessary before the court could conclude that Cunningham was biased.
Halprin is one of two living members of the "Texas 7," along with Patrick Murphy, who is also on death row. One of the escapees killed himself to avoid capture by police. The other four have already been executed, including Joseph Garcia, who was Latino, and Michael Rodriguez, who was both Latino and Jewish. Both men were tried by Cunningham and were members of groups against who he harbored racial or religious animus.
Although Halprin was tried in Dallas County, the Tarrant County District Attorney's Office is now handling his prosecution because Cunningham's daughter works for the Dallas County District Attorney.
Sources
Ryan Osborne and Jason Whitely, Prosecution agrees that ​'Texas 7' death row inmate should get a new tri­al because of judge's bias­es, WFAA, September 27, 2022; Krista M. Torralva, Prosecutors agree with Texas Seven escapee that judge's anti­se­mit­ic views taint­ed tri­al, Dallas Morning News, September 27, 2022.
Read the Tarrant County District Attorney's Proposed Memorandum, Findings of Fact, and Conclusions of Law and the state­ment by Halprin coun­sel, Tivon Schardl.
Arbitrariness
Mar 24, 2023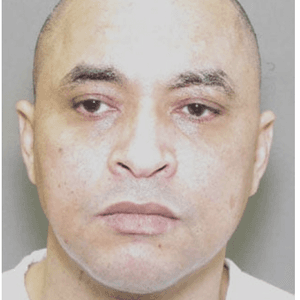 REPRESENTATION

: Why Poor People in Texas End Up on Death Row and Face Execution
Sentencing Alternatives
Mar 21, 2023
California to Close San Quentin's Death Row as Part of a Broader Prison Reform