Mexican national Vicente Figueroa Benavides (pictured), wrongly convicted and sentenced to death in Kern County, California for supposedly raping, sodomizing, and murdering his girlfriend's 21-month-old daughter, will soon be freed after nearly 26 years on death row. He will be the 162nd person and fifth foreign national exonerated from a U.S. death row since 1973.
In a media advisory on April 17, 2018, Kern District Attorney Lisa Green announced on April 17, 2018 that her office would be dropping all charges against Benavides, one month after the California Supreme Court vacated the former farmworker's convictions for sexually assaulting and murdering Consuelo Verdugo, which the court called a product of "extensive," "pervasive," "impactful," and "false" forensic testimony. The girl, the court said, had never been sexually assaulted and may actually have died from being hit by a car.
At trial, the prosecution presented testimony from forensic pathologist Dr. James Diblin, who told the jury that Consuelo had died from "blunt force penetrating injury of the anus" and claimed that many of her internal injuries were the result of rape. He further testified that arm injuries, other internal trauma, dilated pupils, and compression rib fractures she had sustained had been "caused by tight squeezing during a sexual assault."
During post-conviction proceedings, Benavides's lawyers presented evidence from Dr. Astrid Heger, one of the country's leading experts on child abuse, debunking Diblin's false testimony. Dr. Heger described Diblin's assertion that Consuelo's injuries had been the product of sexual assault as "so unlikely to the point of being absurd. … No such mechanism of injury has ever been reported in any literature of child abuse or child assault." Rather, she said, the internal injuries Consuelo sustained were commonly seen in victims of automobile accidents.
Hospital records and witness statements obtained by Benavides's appeal lawyers also undermined Diblin's false testimony. Records showed that the examining physicians from Consuelo's initial hospitalization had not seen any signs of bleeding when she was brought to the emergency room, and a nurse who helped treat Consuelo reported that neither she nor any of her colleagues had seen evidence of anal or vaginal trauma when the child arrived. Indeed, the court said, the medical records showed that the injuries to Consuelo's genitalia and anus that Diblin had claimed were evidence of sexual assault were actually "attribut[able] to medical intervention," including repeated failed efforts to insert a catheter and the improper use of an adult-sized catheter on the small child.
Associate Justice Carol Corrigan—a former prosecutor—described the forensic testimony that Benavides had brutally raped and anally sodomized Consuelo as "among the most hair-raising false evidence that I've encountered in all the time that I've been looking at criminal cases." On appeal, prosecutors admitted that the forensic evidence they used to convict Benavides was false, but asked the state court to sustain a conviction for second-degree murder.
Even after agreeing on April 17, 2018 to drop all charges, District Attorney Green refused to concede that Benavides was innocent of murder. "[I]t doesn't mean he's innocent of the physical child abuse," she said. "My decision not to retry the case is not the same as a finding of factual innocence[.] I'm not stating in any way that he's factually innocent of the death of the child."
At least ten men and women have been exonerated from death rows across the United States after having been wrongly convicted for killing a child. In the cases of Rodricus Crawford and Sabrina Butler, the medical evidence also showed that no crime had occurred, but the defendants were convicted based on false forensic testimony. Benavides is the fourth person exonerated from California's death row since 1980.
A California prison spokesperson said he is expected the be freed "within a few days," as soon as the Kern County court orders his release. [UPDATE: The court formally dismissed all charges against Mr. Benavides and he was released on April 19, 2018.]
Sources
Jason Kotowski, Delano man whose mur­der con­vic­tion in death of 21-month-old girl was over­turned last month will not be retried, April 17, 2018; Bakersfield Now Staff, Kern DA won't retry over­turned mur­der case, KMPH Fox 26, April 17, 2018; California death row inmate to be freed; no retri­al planned, Associated Press, April 17, 2018.) [UPDATE: Death row inmate Vicente Benavides released from cus­tody Thursday after charges dis­missed, The Bakersfield Californian, April 19, 2018.]
Read the California Supreme Court rul­ing in In re Vicente Benavides Figueroa.
Juveniles
Jun 06, 2023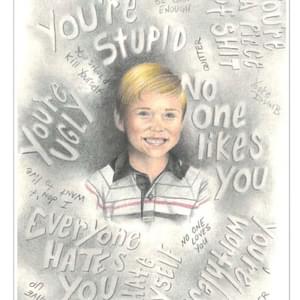 Jurors Who Sentenced Michael Tisius to Death Express Regret