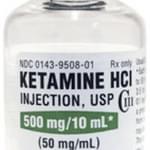 Nevada prosecutors have failed to meet a deadline to obtain a death warrant to execute Zane Floyd before its supply of a key lethal-injection drug expires, indefinitely extending the near 16-year pause between executions in the state.
With Nevada law requiring two-week notice of an execution, Clark County prosecutors had until February 13, 2022, to obtain a warrant if they were to attempt to execute Floyd before the state's supply of 50 ketamine vials expires on February 28. They did not do so.
Prosecutors had been pressing U.S. District Court Judge Richard Boulware II to issue an expedited ruling in Floyd's federal-court challenge to the constitutionality of Nevada's never-before-tried execution protocol so they could execute Floyd by the drug's use-by date. Citing delays by the state in providing critical information about the protocol, Boulware declined.
Nevada's execution protocol allows for executions with any of eight different untested drug combinations, all of which include ketamine. Three-drug versions of the protocol require an opioid (either fentanyl or alfentanil) to block pain signals, ketamine to block awareness, then potassium chloride or potassium acetate to stop the heart. In four-drug versions of the protocol, the executioner would also administer a paralytic drug before the potassium chloride or potassium acetate.
At a February 14, 2022 status hearing in the case, Clark County Deputy District Attorney Alex Chen told Boulware that prosecutors had not "fe[lt] comfortable" seeking a death warrant while several challenges to the execution process were still pending in the Nevada Supreme Court. Chief deputy Nevada attorney general Randall Gilmer conceded that, as a result, it now "would be impossible" for Nevada to execute Floyd with its current drug supply.
The potassium drugs in Nevada's execution protocol have been described as akin to being chemically burned at the stake. In November 2021, Floyd presented expert medical testimony to the federal court that the unprecedented combination of fentanyl and ketamine — which are not typically used to induce unconsciousness — would increase the risk that Floyd would be conscious during the "extremely painful" administration of the potassium drugs.
Although Nevada is no longer able to execute Floyd, Gilmer asked Boulware to rule on the state's proposed drug cocktail. "[T]he case is not moot, necessarily," Gilmer argued, "because of the possibility that more drugs could be obtained in the future." Boulware said he may decide on the constitutionality at the next scheduled hearing on April 5, 2022.
Whether and when the state will be able to obtain a new supply of ketamine is uncertain. Hikma Phamaceuticals, which manufactured the ketamine obtained by Nevada, had notified the Nevada Department of Corrections (NDOC) that it would not sell its medicines to them for use in executions. NDOC officials subsequently purchased the ketamine online from pharmaceutical distributor Cardinal Health without disclosing its intended use. Hickma has sent NDOC cease-and-desist letters demanding the return of its product and threatened to sue the state if NDOC attempted to use the drugs in any execution.
"Hikma has taken proactive action to prevent the sale and distribution of its products to NDOC, and NDOC's misuse of its products in the State of Nevada's lethal injection protocol," Hikma wrote. "Nonetheless, it appears that NDOC has ignored Hikma's repeated demands and, in knowing violation of Hikma's legal rights, express communications with NDOC and express policies and controls, NDOC surreptitiously obtained Hikma's Ketamine for use in an execution."
Previously, in 2018, drug manufacturer Alvogen sued the NDOC to prevent the use of its sedative midazolam in the scheduled execution of Scott Dozier. After receiving a similar notice from Alvogen that it would not sell its drugs to Nevada for use in executions, NDOC purchased the drugs from Cardinal Health without disclosing their intended purpose. To conceal its intent, NDOC directed Cardinal Health to ship the drugs to an office more than 200 miles from the state prison. A state court found that NDOC had obtained the drugs "by subterfuge," and issued a temporary restraining order barring the use of the drugs in any execution.
Floyd has been on death row since 2000. The Clark County District Attorney's office sought and obtained a warrant for his execution in April 2021, shortly after the Nevada state house voted to repeal the state's death penalty. Full-time prosecutors in the office serve as Senate Majority Leader and Judiciary Committee chair, but prosecutors denied that the warrant was an attempt to influence the senate's consideration of the bill, which never received a vote in the senate.
Boulware stayed Floyd's execution on June 28, 2021, writing that "fundamental due process and fairness" required that Floyd be provided "an adequate amount of time to be able to investigate the method by which the state intends to take his life." The Clark County judge who scheduled Floyd's execution also issued a stay.
No one on the NDOC execution team has any experience conducting an execution, and a doctor and two emergency medical technicians who had agreed to participate in Floyd's execution backed out after Judge Boulware asked the state to provide him with their credential information.
Sources
Rio Lacanlale, Nevada will not exe­cute Zane Floyd this month before ket­a­mine sup­ply expires, Reno Gazette Journal, February 14, 2022; Sean Golonka, Zane Floyd exe­cu­tion on hold, key lethal drug will expire amid appeals, The Nevada Independent, February 14, 2022; Scott Sonner and Ken Ritter, Nevada's first exe­cu­tion in near­ly 16 years on hold again, Associated Press, February 14, 2022; Katelyn Newberg, Nevada offi­cials miss dead­line for quadru­ple killer's exe­cu­tion war­rant, Las Vegas Review-Journal, February 14, 2022
New Voices
Mar 03, 2023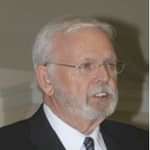 NEW

VOICES

: Former Warden Shares Traumatic Experience of Overseeing Executions
Mental Illness
Feb 27, 2023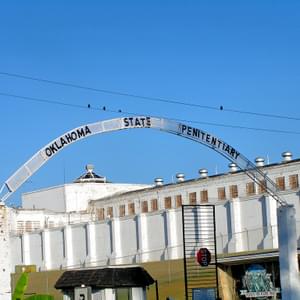 Former Oklahoma Corrections Officials Criticize ​
"

Relentless Pace of Executions"