On December 16, DPIC released its annual report on the latest developments in capital punishment, "The Death Penalty in 2015: Year End Report." The death penalty declined by virtually every measure in 2015. 28 people were executed, the fewest since 1991. Death sentences dropped 33% from last year's historic low, with 49 people being sentenced to death this year. There have now been fewer death sentences imposed in the last decade than in the decade before the U.S. Supreme Court declared existing death penalty laws unconstitutional in 1972. Just six states carried out executions, the fewest since 1988; and three states (Texas, Missouri, and Georgia) accounted for 86% of all executions. For the first time since 1995, the number of people on death row fell below 3,000. Public support for the death penalty also dropped, and the 2015 American Values Survey found that a majority of Americans prefer life without parole to the death penalty as punishment for people convicted of murder. Six people were exonerated from death row this year, bringing the total number of exonerations since 1973 to 156. "The use of the death penalty is becoming increasingly rare and increasingly isolated in the United States. These are not just annual blips in statistics, but reflect a broad change in attitudes about capital punishment across the country," said Robert Dunham, DPIC's Executive Director. See DPIC's Press Release. View a video summarizing the report. (Click image to enlarge.)
The report also includes a discussion of executions this year that involved inmates who had symptoms of severe mental illness, intellectual disabilities, or extreme trauma. It covers developments across the country related to lethal injection, and features quotes from notable voices who spoke about the death penalty this year.
("The Death Penalty in 2015: Year End Report," DPIC, December 16, 2015). See other DPIC Reports.
Innocence
Aug 09, 2022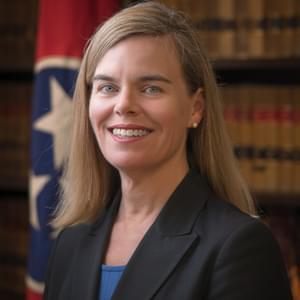 Shelby County Voters Oust Prosecutor Who Sought to Execute Pervis Payne