For the past three-and-a-half years, Texas has purchased execution drugs from a Houston-based compounding pharmacy that, BuzzFeed News reports, "has been cited for scores of safety violations" and whose license to operate is currently on probation. In an exclusive story by investigative reporter Chris McDaniel, BuzzFeed discovered that Texas secretly obtained execution drugs from the Greenpark Compounding Pharmacy, a pharmacy that the Texas State Board of Pharmacy has cited for 48 violations in the past eight years, including "keeping out-of-date drugs in stock, using improper procedures to prepare IV solutions, and inadequate cleaning of hands and gloves."
Greenpark's license was put on probation in November 2016 after it botched a prescription for three children, sending one of them to the hospital for emergency care. Instead of providing the children lansoprazole, a drug to treat high levels of stomach acid, the pharmacy gave them lorazepam, an anti-anxiety drug similar to Xanax. A pharmacy technician was found to have forged quality-control documents relating to the incident. Two hundred compounding pharmacies are currently licensed in Texas, and Greenpark is one of only eight whose license is on probation or revoked.
The discovery of Greenpark's tainted safety history comes in the wake of suggestions by medical experts that the drugs used in recent Texas executions may have been outdated or impure. The last words of five of the eleven prisoners executed in Texas so far in 2018 indicated that they experienced burning after the execution drug, pentobarbital, was injected. Pentobarbital, an anesthetic, is intended to produce a painless execution. In January, as the state executed Anthony Shore, he called out, "I can feel that it does burn. Burning!" Juan Castillo, Troy Clark, Christopher Young, and Danny Bible all said the drug burned or hurt during their executions. A sixth prisoner, William Rayford, was observed writhing and shaking on the gurney after the drug injection. Dr. David Waisel, an anesthesiologist and Harvard Medical School professor, wrote in a 2016 affidavit, "Improper compounding and testing procedures may leave fine particles undetectable by the naked eye in the solution, or larger particles that would not be detected by an untrained eye. These particles can cause great irritation to the vein, resulting in extraordinary pain."
Both Texas and Greenpark sought to keep the pharmacy's identity secret, but BuzzFeed obtained documents showing that Texas sent the compounding pharmacy the raw ingredients for pentobarbital in April 2015 and February 2016. In June 2018, Greenpark submitted a declaration in a lethal-injection suit, using the pseudonym "Pharmacy X," stating that its "decision to supply the Texas Department of Criminal Justice with lethal injection chemicals was and is contingent on Pharmacy X's identity remaining secret." The declaration asserted that "Pharmacy X will no longer conduct business with the Texas Department of Criminal Justice" if its identity is disclosed or revealed.
On November 20, a Death Penalty Information Center report warned of potential dangers associated with state efforts to conceal the identity of compounding pharmacies who provided execution drugs. When the identities of secret drug compounders have been revealed in the past, the public learned that Missouri had carried out seventeen executions between 2014 and 2017 using drugs secretly obtained from a suburban St. Louis compounding pharmacy, Foundation Care, that the Food and Drug Administration had classified as "high risk" because of repeated serious health violations, and from a Tulsa compounder, The Apothecary Shoppe, that was not licensed to sell drugs in Missouri and had admitted to nearly 2,000 health and safety violations.
(Chris McDaniel, Inmates Said The Drug Burned As They Died. This Is How Texas Gets Its Execution Drugs., BuzzFeed News, November 28, 2018.) See Lethal Injection. Read DPIC's report on secrecy, Behind the Curtain: Secrecy and the Death Penalty in the United States.
Human Rights
May 19, 2023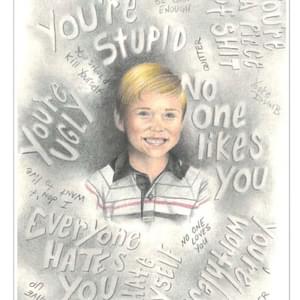 Missouri Clemency Petition Highlights Prisoner's Extraordinary Artwork