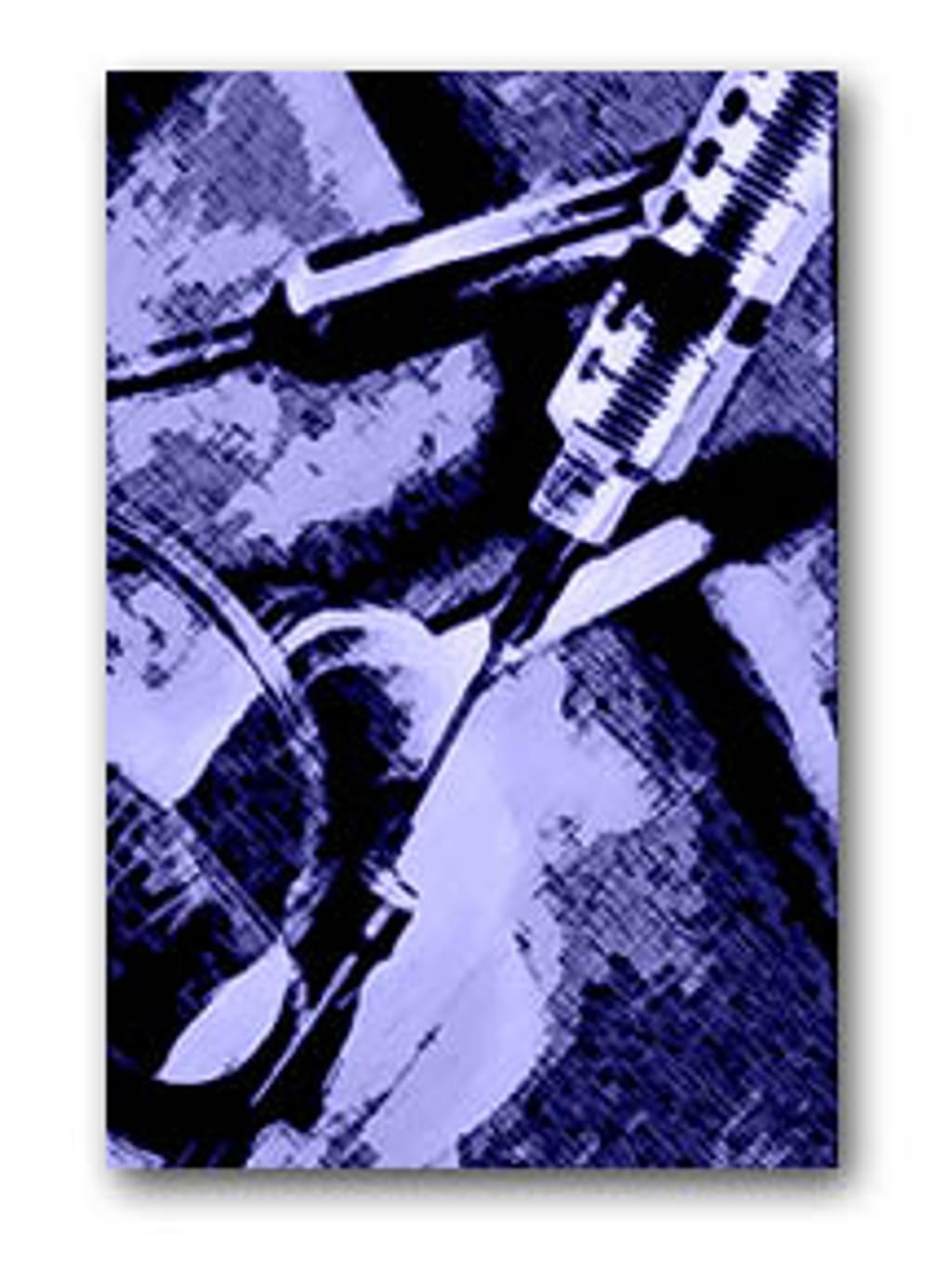 I assumed that our decision would bring the debate about lethal injection as a method of execution to a close. It now seems clear that it will not. The question whether a similar three-drug protocol may be used in other States remains open, and may well be answered differently in a future case on the basis of a more complete record. Instead of ending the controversy, I am now convinced that this case will generate debate not only about the constitutionality of the three-drug protocol, and specifically about the justification for the use of the paralytic agent, pancuronium bromide, but also about the justification for the death penalty itself.

Baze v. Rees (2008) U.S. Supreme Court (Stevens, J., concurring).
OVERVIEW
All states and the federal government use lethal injection as their primary method of execution. States use a variety of protocols using one, two, or three drugs. The three-drug protocol uses an anesthetic or sedative, typically followed by pancuronium bromide to paralyze the inmate and potassium chloride to stop the inmate's heart. The one or two-drug protocols typically use a lethal dose of an anesthetic or sedative.
State-By-State lethal injection information (includes links to available state execution protocols)
Information on Compounding Pharmacies
Constitutional Issue - U.S. Supreme Court Review of Lethal-Injection Cases
Statements from drug manufacturers and medical professionals
Executions, including drugs used: 2019 2018 2017 2016 2015 2014 2013 2012 2011 2010 2009
Lethal Injection News & Developments - 2019 2018 2017 2016 2015 2014 2013 2012
Articles and reports , including media coverage and information about secrecy
Official actions and court cases
RELATED DPIC RESOURCES
M ethods of Execution by State (includes alternative methods inmates may choose)
Botched Executions - including descriptions of the flawed lethal injections in 2014 in Ohio, Oklahoma, and Arizona
Death Penalty in Flux (states where executions are on hold)
Picture of DreamPharma , international source for drugs used in some U.S. executions
"Lethal injection scramble" map from ACLU of Northern California shows which states have obtained sodium thiopental from foreign sources, and includes information on price and quantity of drugs and DEA seizures
Baze v. Rees - Excerpts from the Supreme Court Opinion in Baze v. Rees
NON-DPIC RESOURCES
Lethal Injection Information Center (Initiative of Reprieve)
Lethal Injection Project (Component of the Death Penalty Clinic at U.C. Berkeley School of Law)
Glossip v. Gross website (Discussion of 2015 Supreme Court case)
---
Statements from drug manufacturers and other medical professionals
American Nurses Association Position Statement on Capital Punishment and Nurses' Participation in Capital Punishment (Dec. 2016); American Nurses Association Position on Nurse Participation in Executions (Jan. 28, 2010)
STATEMENT FROM ATHENEX, producer of midazolam obtained by the state of Arkansas, opposing the use of any of its products in capital punishment (Nov. 8, 2017)
STATEMENT FROM JANSSEN, A DIVISION OF JOHNSON & JOHNSON, which created the drug etomidate, but no longer manufacters it, speaking out against use of its medicines in lethal injections for capital punishment (Aug. 21, 2017)
STATEMENT FROM PFIZER opposing the use of its products in executions (May 13, 2016) (updated Feb. 2, 2017)
STATEMENT FROM THE AMERICAN PHARMACISTS ASSOCIATION discouraging member participation in executions (March 30, 2015)
STATEMENT FROM THE INTERNATIONAL ACADEMY OF COMPOUNDING PHARMACISTS, discouraging members from providing drugs for executions (March 24, 2015)
STATEMENT FROM AKORN, producer of midazolam and hydromorphone, on opposition to the use of their product in executions (March 4, 2015)
STATEMENT FROM ROCHE, producer of midazolam, on opposition to the use of their product in executions (January 16, 2015)
Affidavit from Dr. Kent Dively, anesthesiologist, on the execution of Dennis McGuire in Ohio (August 4, 2014)
STATEMENT FROM PAR PHARMACEUTICALS, maker of Brevital, announcing measures to block the use of their drug in executions. (May 27, 2014)
Physicians, Medical Ethics, and Execution by Lethal Injection, Journal of the American Medical Association, Dr. Robert Truog, I. Glenn Cohen, JD, and Dr. Mark Rockoff (May 19, 2014)
STATEMENT FROM THE CONSTITUTION PROJECT on the execution of Clayton Lockett, signed by 13 correctional officials calling for a full independent inquiry (April 30, 2014)
STATEMENT FROM THE MISSOURI SOCIETY OF ANESTHESIOLOGISTS on the use of propofol in executions (September 26, 2013).
STATEMENT FROM HIKMA, maker of phenobarbital, announcing measures to keep their drug from being used in executions. (May 15, 2013).
STATEMENT FROM FRESENIUS KABI, maker of propofol, announcing measures to keep their drug from being used in executions. Read the full article from the Associated Press (September 28, 2012).
STATEMENT FROM 25 PROMINENT EUROPEAN DOCTORS in an open letter to Hospira's President Michael Ball, asking him to restrict distribution of pancuronium bromide, a muscle relaxant that is used as the 2nd drug in many lethal injections. (Jan. 7, 2012).
TRANSFER OF PENTOBARBITAL MANUFACTURE FROM DENMARK TO U.S.: Akorn, Inc., a pharmaceutical company based in Lake Forest, Illinois, has acquired manufacturing rights for pentobarbital from Lundbeck, Inc. According to the Associated Press, the "distribution system meant to keep the drug out of the hands of prisons will remain in place." (A. Welsh-Huggins, "Lundbeck Sells Pentobarbital Rights," Associated Press, December 21, 2011)
STATEMENT FROM LUNDBECK, INC., maker of pentobarbital, on distribution restrictions to prevent use in executions (July 1, 2011)
Open letter from over 60 doctors to the CEO of Lundbeck Pharmaceuticals, calling for actions to prevent the use of pentobarbital in executions (The Lancet, June 9, 2011)
STATEMENT FROM LUNDBECK, INC., maker of pentobarbital, on the use of their drugs for executions. (Jan. 26, 2011)
STATEMENT FROM HOSPIRA, sole U.S. manufacturer of thiopental sodium, on their ending of their production of this drug. (Jan. 21, 2011)
STATEMENT FROM HOSPIRA, sole U.S. manufacturer of thiopental sodium, on the use of their drugs for executions. (Mar. 31, 2010)
---
Articles and Reports
Comity, Finality, and Oklahoma's Lethal Injection Protocol, Jon Yorke, Oklahoma Law Review (2017)
Legally Indefensible: Requiring Death Row Prisoners to Prove Available Execution Alternatives, Megan McCracken, The Champion (January/February 2017).
Through the Glass Darkly: What Oklahoma's Lethal Injection Regime Tells Us about Secrecy, Incompetence, Disregard and Experimentation Nationwide, Megan McCracken and Jennifer Moreno, ABA Human Rights Magazine (2016-2017 Vol. 42).
American Bar Association Resolution 108B calling for all death penalty jurisdictions "to promulgate execution protocols in an open and transparent manner and require public review and comment prior to final adoption of any execution protocol, and require disclosure to the public by all relevant agencies of all relevant information regarding execution procedures." (February 9, 2015).
If Oregon Can Give Death With Dignity, Why Can't Death Row?, Tamara Tabo, Above the Law (November 24, 2014)
What 13 States Aren't Telling You About How They Execute Prisoners, Tasneem Nashrulla, Buzzfeed (June 16, 2014)
Glance: Execution Drug Secrecy in 5 States, Associated Press (April 5, 2014)
Oklahoma halts double execution after one is botched, Matt Pearce, Molly Hennessy-Fiske, and Paresh Dave, Los Angeles Times (April 29, 2014)
Executions Stall as States Seek Different Drugs, Manny Fernandez, New York Times (November 8, 2013)
Europe Pushes to Keep Lethal Injection Drugs From U.S. Prisons, Makiko Kitamura and Adi Narayan, Bloomberg Businessweek (February 7, 2013)
Lethal injection drug access could put executions on hold, Kimberley Leonard, iWatch News (April 4, 2012)
Cost of executions skyrocketing in Texas, other states, Mike Ward, Austin American-Statesman (February 23, 2012)
Ohio faces snags in execution system, Andrew Welsh-Huggins (AP), covering Ohio's newly-suggested backup execution protocol, which would use two drugs previously untested in lethal injections (August 31, 2011)
Inside the evolving market for lethal injection drugs, Rina Palta, KALW News (November 10, 2010)
Cruel and Usual?: Is Capital Punishment by Lethal Injection Quick and Painless?, Larry Greenmeier, Scientific American (October 27, 2010)
Death-row drug dilemma, Emma Marris, Nature (January 27, 2011)
Execution by Lethal Injection: A Quarter Century of State Killing, Amnesty International (October 2007)
But Can it Be Fixed? A Look at Constitutional Challenges to Lethal Injection Executions, Ellen Kreizberg and David Richter, Santa Clara University School of Law, Legal Studies Research Papers Series, Working Paper No. 07-28 (June 2007); 47 Santa Clara L. Rev. 445 (2007).
The Lethal Injection Quandary: How Medicine Has Dismantled the Death Penalty, Deborah Denno, Fordham Legal Studies Research Paper No. 983732 (May 1, 2007); 76 Fordham L. Rev. 49 (2007).
The Chaos Behind California Executions, Henry Weinstein and Maura Dolan, L.A. Times, Oct. 2, 2006 (hearings in California on lethal injections).
Lethal Incompetence, Ty Alper (Boalt School of Law), The Champion, Sept.-Oct. 2006.
Finding Bickel Gold in a Hill of Beans, Douglas Berman, Cato Supreme Court Review, 2006 (on the legal ramifications of Hill v. Crosby).
When Legislatures Delegate Death: The Troubling Paradox Behind State Uses of Electrocution and Lethal Injection and What It Says About Us, Deborah Denno, 63 Ohio State Law Journal 63 (2002)
See also Executions News & Developments
---
Official actions and court cases
Report from the Oklahoma Department of Public Safety on the execution of Clayton Lockett (Sept. 4, 2014)
QUOTATIONS FROM THE OKLAHOMA REPORT:
The physician had never attempted femoral vein access with a 11⁄4 inch needle/catheter; however, it was the longest DOC had readily available. An additional central venous catheterization kit was available, but the physician did not think about utilizing one for femoral access.
The physician approached Lockett and indicated to Warden Trammell that something was wrong. He looked under the sheet and recognized the IV had infiltrated. At this same time, Warden Trammell viewed what appeared to be a clear liquid and blood on Lockett's skin in the groin area. The physician observed an area of swelling underneath the skin and described it as smaller than a tennis ball, but larger than a golf ball. The physician believed the swelling would have been noticeable if the access point had been viewed during the process.
Warden Trammell and Director Patton both acknowledged the training DOC personnel received prior to the execution was inadequate. Warden Trammell stated the only training she received was on-the-job training and that DOC had no formalized training procedures or processes concerning the duties of each specific position's responsibility. The warden and director both indicated DOC had no training protocols or contingency plans on how to proceed with an execution if complications occur during the process.
General Counsel Mullins further told Director Patton that they would begin preparing a stay at the direction of the Governor. Lockett died prior to the order for a stay being relayed to the personnel inside the execution chamber. There was conversation inside the chamber about administering life-saving measures to Lockett, including transporting him to the emergency room, but no order was given.
Autopsy report on Clayton Lockett (August 28, 2014)
STATEMENT FROM ARIZONA DEPARTMENT OF CORRECTIONS on their review of the execution of Joseph Wood (July 25, 2014)
Log of Joseph Wood's Execution from Arizona Department of Corrections (July 23, 2014)
Stay Order for Joseph Wood from the U.S. Court of Appeals for the Ninth Circuit (later overturned by the U.S. Supreme Court) (July 19, 2014); Chief Judge Kozinski of the 9th Circuit dissenting from the denial of rehearing en banc (July 21, 2014)
Ruling by the U.S. Court of Appeals for the District of Columbia Circuit, finding that the FDA failed to fulfill its duties when it allowed, without inspection, the importation of sodium thiopental for use in executions (Cook v. FDA, July 23, 2013, affirming in part Beaty v. FDA (below)). Read DPIC posting.
Beaty v. FDA, United States District Court for the District of Columbia, March 27, 2012. Read DPIC posting on the case.
Letter to Attorney General Eric Holder from attorneys for Georgia death row inmate alleging illegal importation of sodium thiopental. (Feb. 24, 2011)
Response from attorneys who filed suit against the FDA to the letter from the state AGs to Eric Holder (Feb. 16, 2011).
Letter to Attorney General Eric Holder from 13 state attorneys general requesting help in securing lethal injection drugs (January 25, 2011) Response from Attorney General Eric Holder (March 4, 2011)
STATEMENT FROM THE U.S. FOOD & DRUG ADMINISTRATION concerning the importation of lethal injection drugs (Jan. 4, 2011)
Juveniles
Jun 06, 2023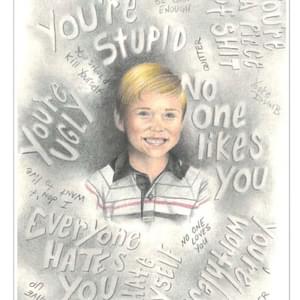 Jurors Who Sentenced Michael Tisius to Death Express Regret